To return the sharpness of the shallow notch of a file is unlikely, but this small, flat tool can make a handy cutter for Plexiglas, textolite and other soft sheet materials. Sharpen it on the grinding wheel, as shown, and fit a sliding stop. Tooth I will help to cut through the detail in a straight line, the cutter II with a focus — to penetrate the circle and the tooth III — to make a notch in the plate of soft metal to facilitate bending.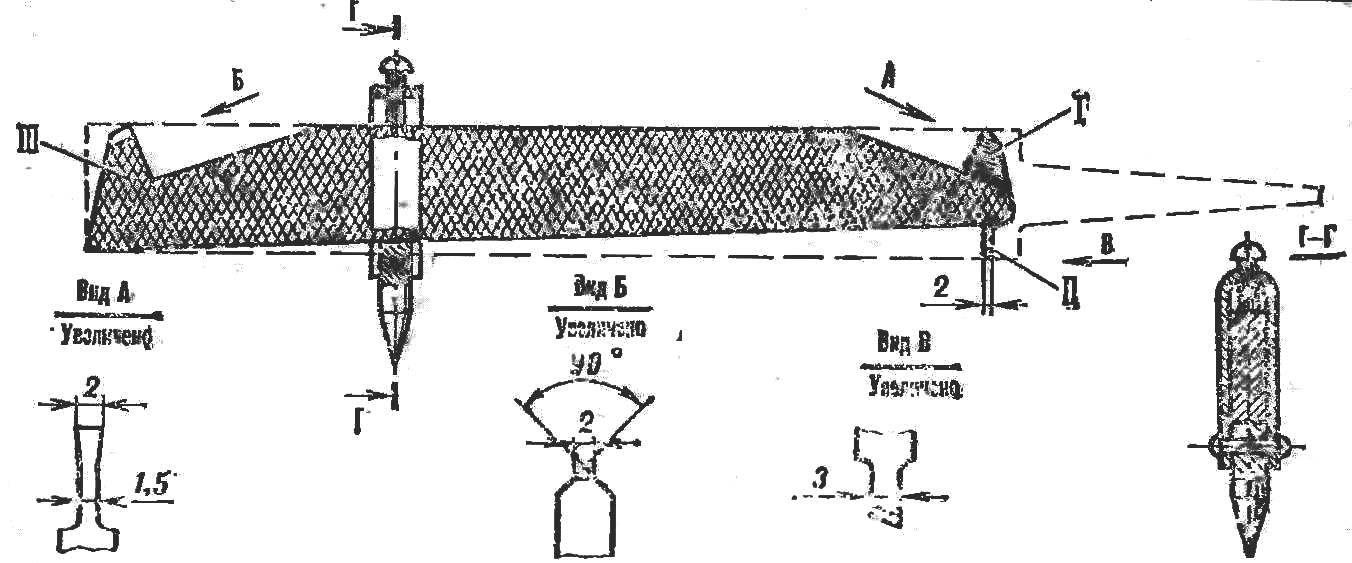 Y. ZHIDKOV
Recommend to read
TIMER MODEL "SWAN S-02"
This publication, we discovered in our magazine the best models of the competition "Experiment 78". I hope that our readers are using these materials, prepare an interesting model for...
BRIGHTNESS — THE CHOICE
For lighting your desktop in many the approach is simple: that would screw me a light bulb more powerful. As a result, the "no cause" blurred vision, development of visual fatigue, drop...