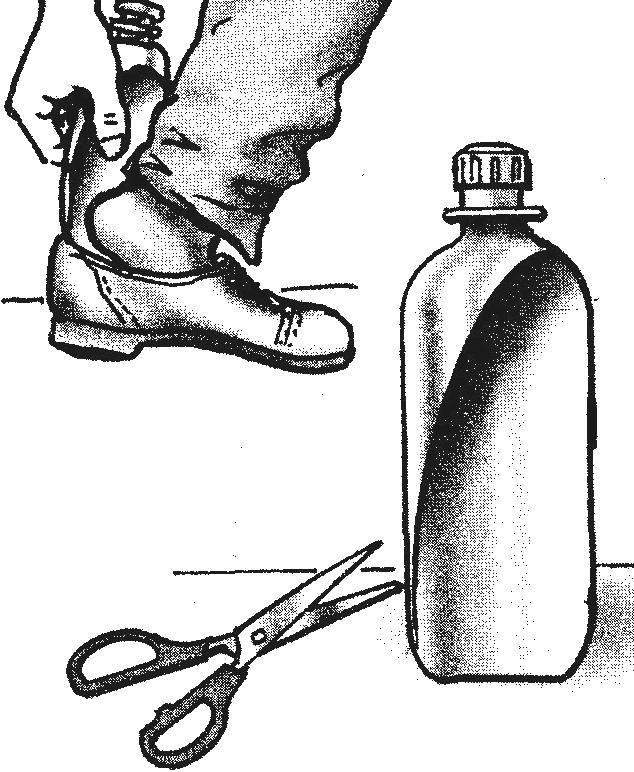 Any application not find the large plastic bottles of mineral water and other beverages. I want to offer another option — to cut out such a Shoe spoon helps to wear tight shoes.
S. KONDUKOV, Krasnodar
Recommend to read
VASE-IMPROMPTU
Now on sale a lot of different liquids, for example mineral water in large plastic bottles, including a beautiful corrugated walls not only round but also square shapes. If they do ask...
THROUGH THE BOTTLE INTO THE TANK
We tend to get rid of things that seem useless. But they say there are no rules without exceptions. Some items can be useful and after using them for their intended purpose. For example,...