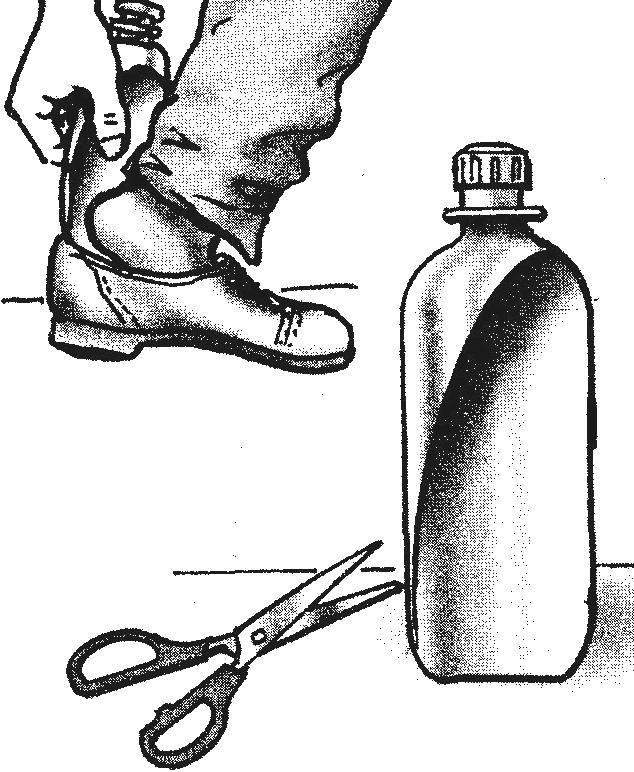 Any application not find the large plastic bottles of mineral water and other beverages. I want to offer another option — to cut out such a Shoe spoon helps to wear tight shoes.
S. KONDUKOV, Krasnodar
Recommend to read
"APRON" FOR PLATE
A good housewife does not proceed to the hassle of cooking without wearing an apron to avoid soiling clothes. A neat housewife will take care of that stove after cooking clean. And this...
SEEDER-DORADCA
On private land, perhaps only a decorative grass — raygrass — tracking, scattering the seeds. The vast majority of annual flowers and vegetables planted in rows: so the plants are easier...