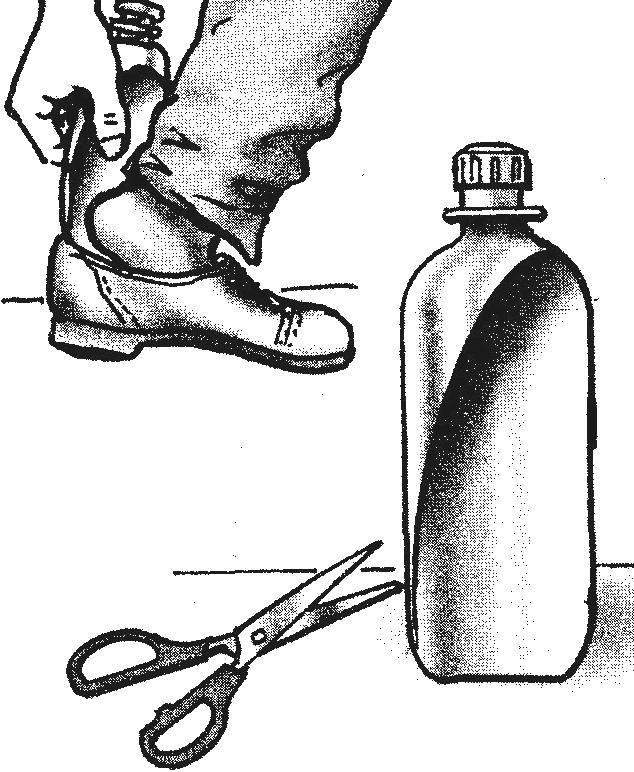 Any application not find the large plastic bottles of mineral water and other beverages. I want to offer another option — to cut out such a Shoe spoon helps to wear tight shoes.
S. KONDUKOV, Krasnodar
Recommend to read
HEAT-RESISTANT PUTTY
Remember, we have the oven built of red brick, there was a crack. When you are kindling from it stretched a thin trickle of bluish smoke. My grandfather made a special putty and filled...
WHAT IS THE DATE TODAY?
In wall weekly that's for sure indicate that this sliding arrow with a window cut out, for example, of cardboard, glued back zasypkoj of the same material.