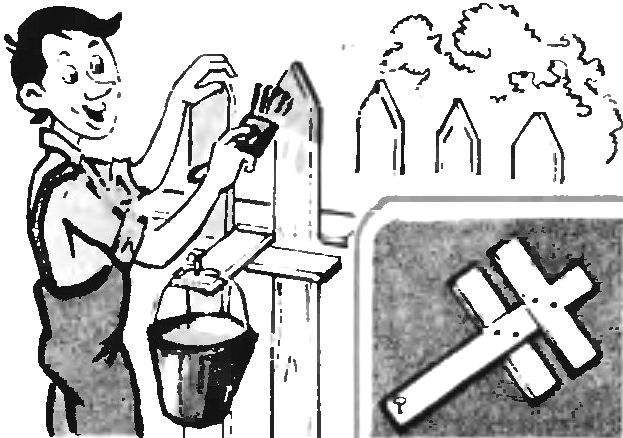 To facilitate the painting of the fence will help the simplest bracket to the bucket.
Recommend to read
All-wheel drive SUV LUAZ-969
Even the ancient Romans realized that to quickly get to the farthest provinces of the Empire is possible only in the presence of good roads. This truth was so obvious that laying them in...
THE LAST BIPLANE COUNTRY OF THE SOVIETS
Scout-bomber P-Z. Created in the late 20-ies of the last century, the Soviet biplane R-5 construction.N. Polikarpov for several years was a classic type of reconnaissance aircraft. In...