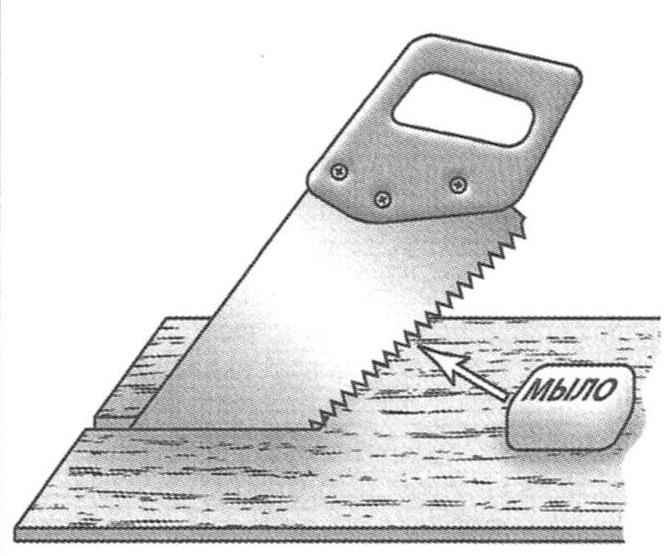 Sawing boards solid wood, usually associated with jamming of the cutter, and its teeth bite into the material is hard, especially if you need to cut across layers.
It will succeed easily, if you previously saw to grate soap.
Recommend to read
THE PLASTIC "DIAPER"
Like a baby in her wrap... instrument, and in this fold it is convenient to carry and easy to store. And minimized packaging does not even need tying: itself biases, since it is obtained...
AND HANDS INTACT!
Sharpen the saw — a simple matter, but it has the potential to injure your fingers on the sharp teeth. Use a cut rubber hose. It is sufficient to cut: it up and push on the part of the...