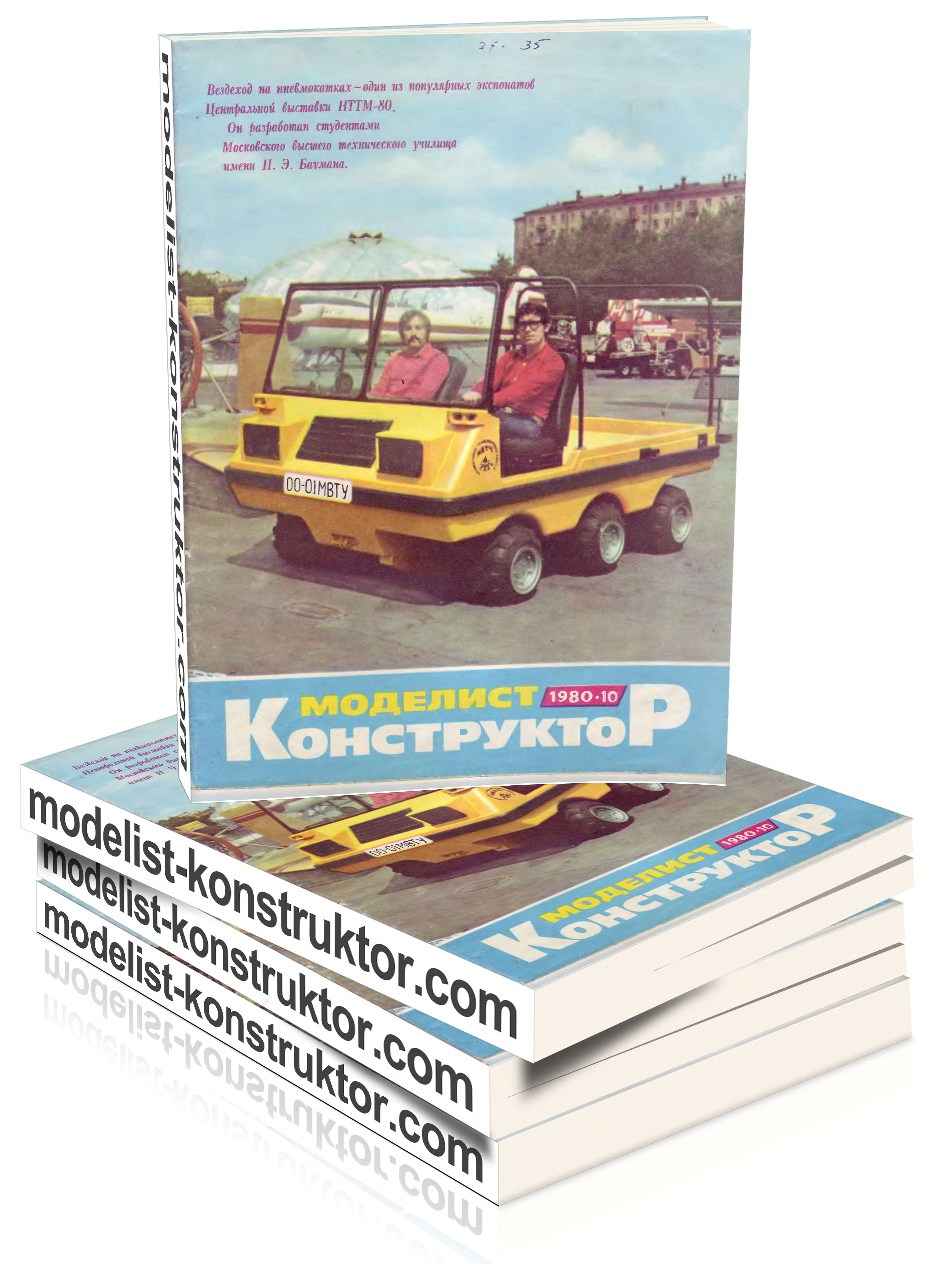 CONTENTS:
The young Communist League and the scientific-technical progress (1).
Towards the XXVI Congress of the CPSU: B. Revsci. Scouts NTR (2).
ENEA – young innovator: from the Fund NTTM (5).
Report number: Yu Arms. As the scattering of sunlight (7).
For the training workshop: Students – the national economy (9);
A. Batanov. On-road and off-road (10);
B. Misharin. SKB – school of creativity (12);
I. Evstratov. The model in working overalls (13);
A. Pavlov. With electric motor – in the sky! (14);
V. Makeev. Little plane big opportunities (15).
Addresses NTTM: V. Taranukha. Little Micro-Car "Crab" (17);
From "Zaporozhets" – "Buggy-350" (19).
Models in the world: Bokhonov, Yu. Inhibits "Prometheus" (21);
N. Mosquitoes. A gift to the first start (24).
Electronics circuits: A. Blinov. Instead of CD – keys (26).
Cybernetics, automation, electronics: V. Sparrow. Meet I – robot "Orion"! (28).
COVER: 1 page – Rover "jigger" – development of students of MVTU named after N. Uh.Bauman. Photo by A. Artemyev, installation of N.Bazhenova. 2. – the Komsomol – five years! Photo of Yuri Yegorov, installation of N.Bazhenova. 3. – Young technology on NTTM-80. Photo V. The Queen. 4. – the Exhibition of young innovators of the socialist countries on NTTM-80.
TAB: 1. Experimental microplane for economic purposes – to develop students MAI. Fig. E. Selezneva; 2-3 pages equipment created by participants of the Central exhibition NTTM-80. Photo by A. Kostin: 4-I p. – little micro-car "Crab", built for the participants and NTTM from the city of Kharkov. Fig. B. Kaplunenko.
Modelist-KONSTRUKTOR 1980-10 PDF (download)