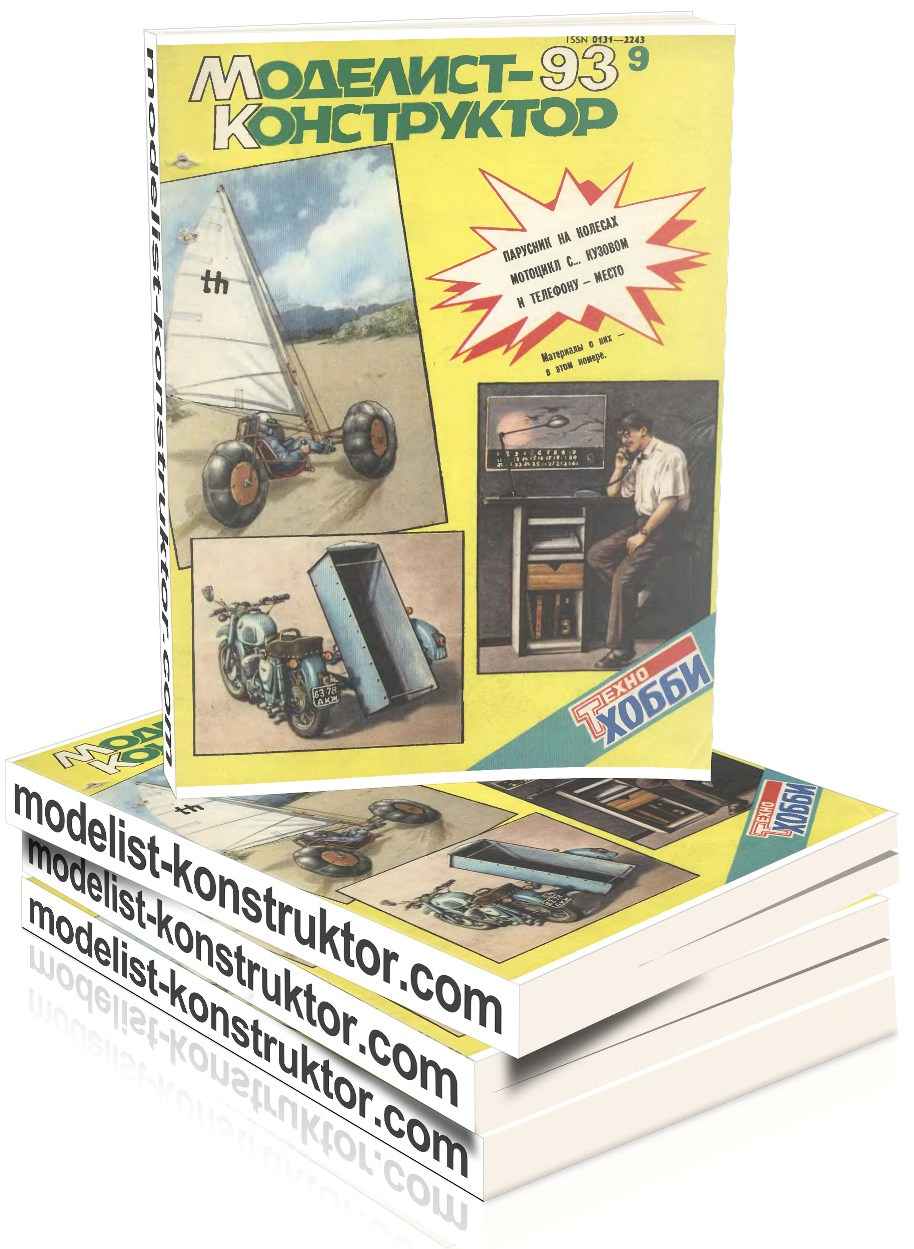 IN THE ROOM:
Public KB "M-K": Windroller is a sailing tricycle (2).
Avtomatservis "M-K": B. Horns. The cargo will be delivered "IZH-Yupiter" (5).
Small-scale mechanization: V. Zhuk, A. Sarikov. Indispensable in Listopad (7).
Club house masters. Firm "I": the Lamps from the store (8).
Furniture with his own hands: "the Remote" for the phone (9).
Family bins: A. Ermolin. Convenient preserving (10).
Around your lens: Pavlov. The lens… the bag (11).
Myself electrician: V. Korotkov. Switch "after" (11).
Tips from around the world: (12).
Models in the world: V. Zavitaev. Vartuli: a new generation? (13);
S. Gartin. Their first rocket (15).
Advice to the modeller: (16).
Electronics for beginners: N. Kochetov. Photons in harness (17).
Devices-assistants: A. Krylov. Chip the psychic (20).
Hams tell, advise, offer: Yu Prokoptsov. Call. Who's there? (21);
I. Brakes. Hitchhiking for "legend" (22).
Armor Collection "M-K": S. Romadin. Pre-war self-propelled guns (23).
In the dossier the forger: V. Korzun. Ships of the ancient mission (27);
S. Flowers. Attack bomber the A-26 "Invader" (30).
COVER: 1 page – Creativity of our readers. Design B. Kaplunenko; 2-I page – photo Panorama of the "M-K". Design V. Petrov; 3. – Attack aircraft-bomber "Invazn". Fig. V. Lobacheva; 4. – "Amara".
Modelist-KONSTRUKTOR 1993-09 PDF (download)