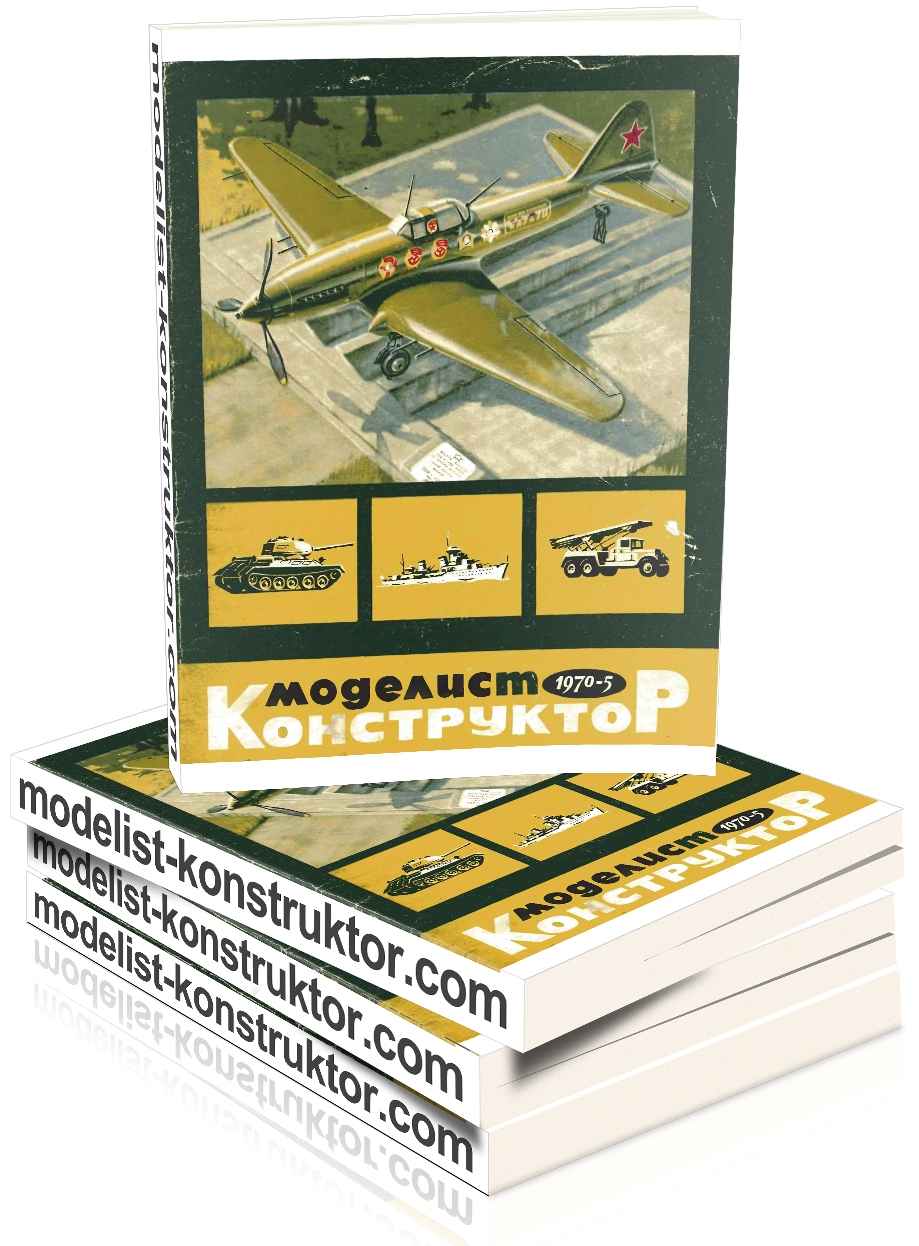 CONTENTS:
The 25th anniversary of the Victory: Fedyuninsky. Thus was forged the victory (2);
G. Reznichenko. Steel swallow (4);
A. Beskurnikov. Model thirty (3);
I. Isakov. Tension forces (12);
A. Khanmamedov. "Blue cruiser" (13);
S. Ilyushin. EDO in the days of war and peace (16);
I. Kostenko. "Ilyushin-4" (16).
Your fighters, "summer lightning": "Tanks are going to attack" (20).
Pages of history: G. Samsonov. "Melee weapons" (21);
P. Borisov. At the dawn of rocketry (22).
From the notebook of a journalist: Yuri Stolyarov. Creative youth of Bulgaria (23).
To pioneer the fly: N. Kazan. On the "hunting trail" – radio operator (25);
A. Debt. Blind search (27);
G. Andreychuk. The receiver is "on the trail" (27);
A. Grechikhin. Build "the Fox" (28);
Yu. A. Bekhterev. Tricycle – for one night (30);
G. Malinowski. Mermaid with rubber motor (31).
Organizer of technical creativity: L. Ponomarev. Landmark events (32);
V. Voznyuk. Specialized laboratory syt (33).
Create, invent, try!: O. Ivchenko, E. Molchanov. "Ant"-laureate (34);
B. Barkovsky. Screw – the wings of the gyroplane (36);
A. Arkatov. Reflexometry "Start" (38).
The KLUB Meteor: V. Antonov, B. Ivanov, N. Putyatin, V. Kandinsky. Soldering – from all sides (40).
Tech news: V. Egorov. "Skoda-1203" – the van (42).
Model Champions: Leonid Aldoshin, J. Valentine. AV-3 is a radio – controlled model seaplane (43).
Advice to the Modeler: E. Gusev. Fuel tanks (44).
"Write down my address…": (45).
The handyman: (46).
From edge to edge: A. Gordin. Exhibition of young Urals (48).
COVER. 1st page – drawing E. Molchanov, 3. – photo by J. Vasyanina, 4. – photo by T. Miller.
TAB: 1st page – photo by M. Chenevoy, 2-3 pages – drawing R. Strelnikov, 4-I p. – figure P. Efimenkov, photo by V. Tutova.
Modelist-KONSTRUKTOR 1970-05 PDF (download)