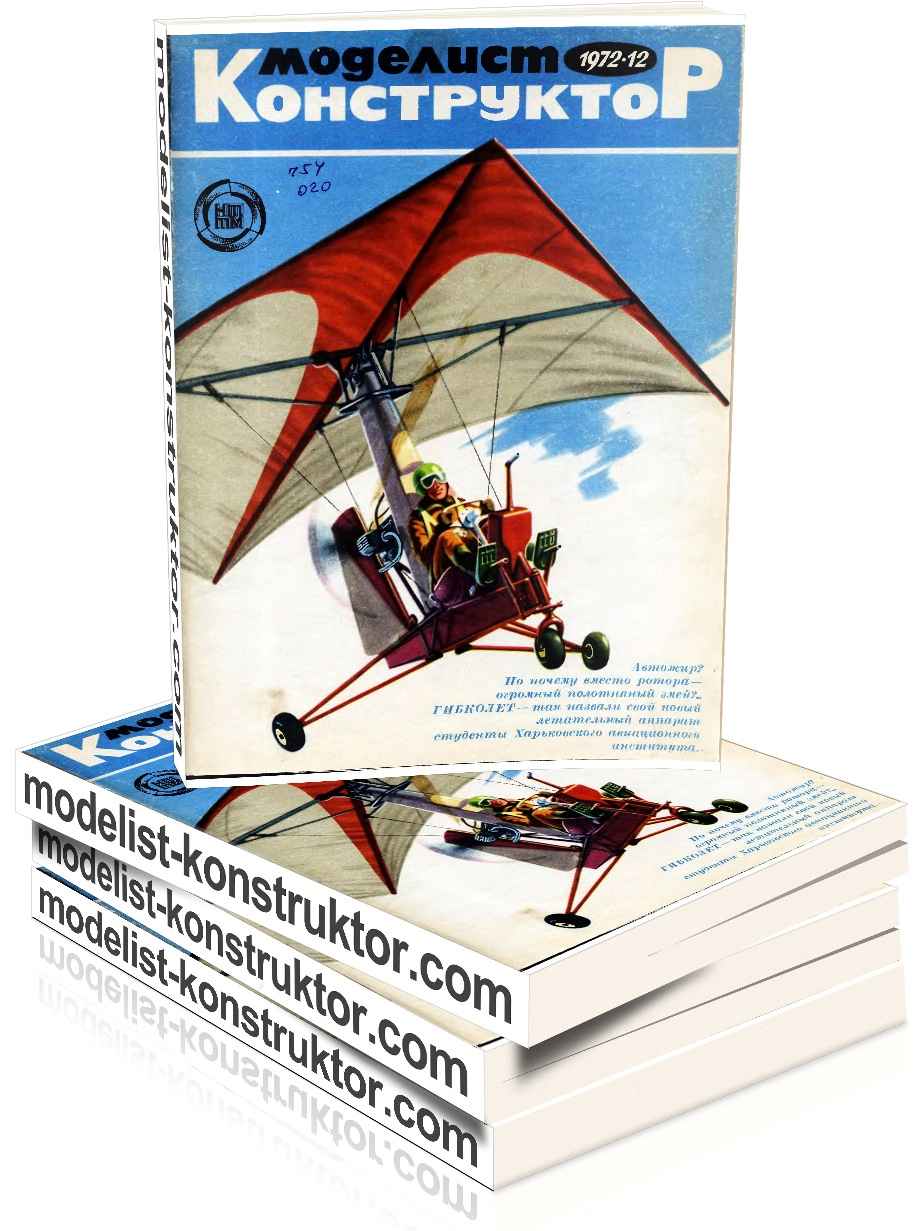 CONTENTS:
USSR – 50: Ten thousand discoveries (2);
Bekhterev, Y., R. Efremov. Reports NTTM-72 (4);
OKB "M-K" – the participant of VDNH (8);
Agrobusinesses skier (10);
Y. Khromov. Toktogul… and electricity (12);
Onezhets – family forest warriors (16).
On land, sky and sea: A. Beskurnikov. They fought for their country (21);
Model T-70 (22).
The school of young shipbuilder: VL.Kostychev. Forever in the ranks of the Komsomol! (25).
Organizer of technical creativity: M. Zhirnov. Young in safe hand (33);
I. Lenkov. "Snow bike" (35);
I. Kirpichnikov. Glider champion (36).
The Club "Zenit" In: A. Herrera. Light and color (37).
KB Mayak: (38).
Horizons technology: R. Yarov. Soaring over the waves (40).
Sports: Yu Vyatich. Dushanbe – ractogram young (42);
L. Katin. Input-72 (42);
M. Ticino. Waters – Kaliningrad (43).
Atlas profiles: (44).
At different latitudes: (45).
Published in "M-K" in 1972 (46).
Factory THAT and big science (48).
COVER: 1 page – Gibaly. Fig. Molchanova E., 2nd p. – the young technicians of the RSFSR. Photo by M. Alperin, V. Brovko, V. Goryachev, Yu. Riznichenko; 3rd page – Karelia. Petrozavodsk technical school №19; 4-I p. – NTTM at ENEA, photo A. Kuleshova, G. Malinowski, and B. Neumann.
TAB: 1-I p. – T-70. Fig. Molchanova E.; 2-3 pages – NTTM at ENEA. Photo of Yuri Yegorov, A. Kuleshov, V. Bekhterev; 4. – the Ore carrier "Zoya Kosmodemyanskaya". Fig. V. Naumenkova.
Modelist-KONSTRUKTOR 1972-12 PDF (download)