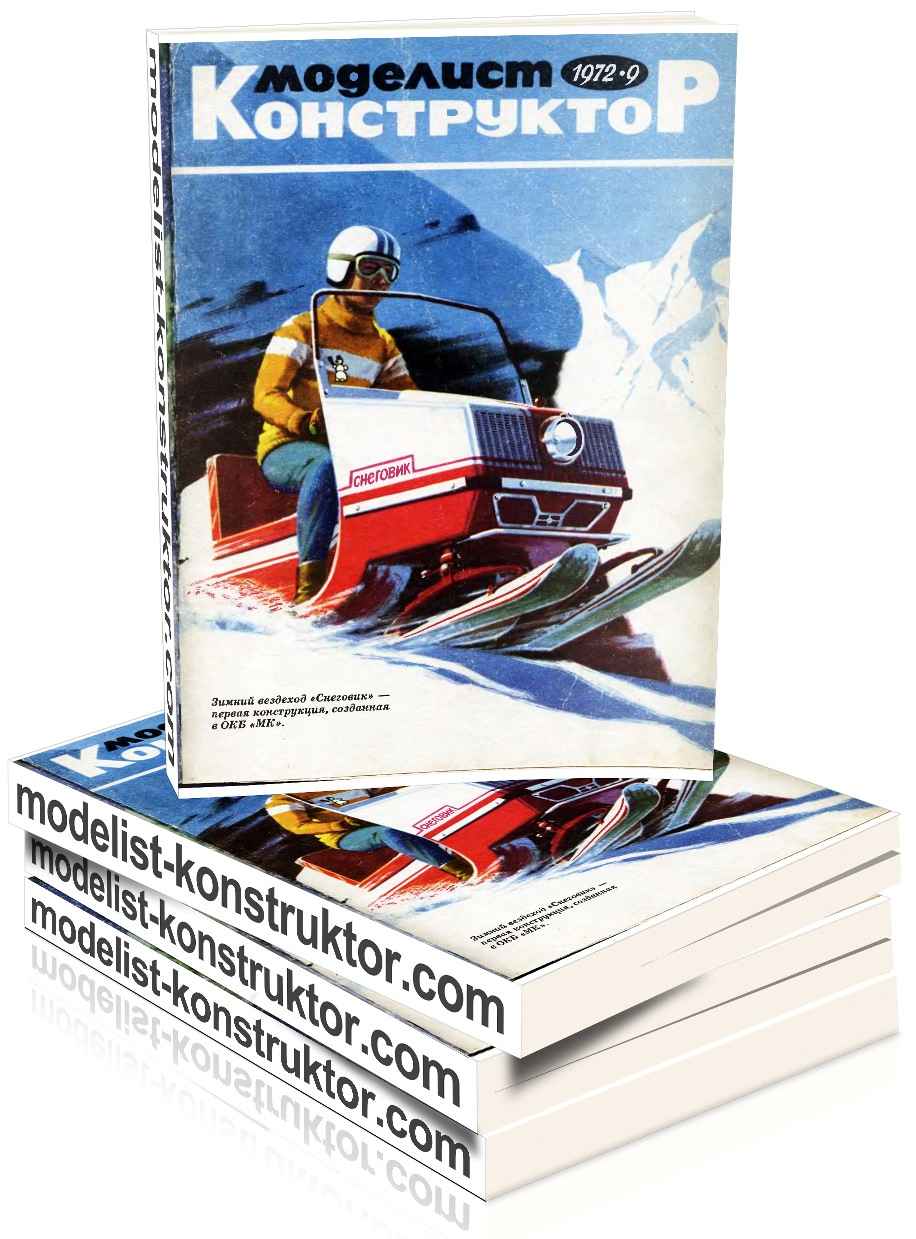 CONTENTS:
USSR – 50: J. Bekhterev, Yu. Stolyarov. Dictate the time. Master (4).
Organizer of technical creativity: Taras Merenkov. The landmark work profession (10).
They are not afraid of obstacles: P. Nikulin. "Snowman" – son of "Snowflakes" (12);
Yevgeny Khrunov. "Youth and space" (14).
Tech news: mechanical engineering 72 (15).
On land, sky and sea: A. Beskurnikov. Together with the marine corps (17);
Model tank PT-76 (18).
Small-scale mechanization: V. Chichkov, V. Davidenko. "Veerka" is the protector of gardens (20).
Models in the world: V. Kuznetsov. "Typhoon" (22).
Club "Zenit": G. Malinowski. Double-barreled camera (24).
Create, invent, try: Miracle-Bicycle (26).
Advice to the modeller: (28).
Turn to turn (30).
Aircraft of the world: I. Andreev. At the junction of two epochs (31).
Sea collection: G. Smirnov. "Free Russia" (33).
Ships across the seven seas: A. the Barrels. Three of the ocean on the "Viking" (34).
Your first model: Yuri Kazakov. Hanseatic cog (36).
Sports: G. Reznichenko. Speed and records (39).
The handyman: (41).
Anthology of the unusual: Giants of the fifth ocean (44).
At different latitudes: (46).
From the history of science and technology: V. Buzanov. The fall preventing (47).
We have: (48).
COVER: 1st page – "Snowman" – son of "Snowflakes". Fig. E. Molchanova; 2-I page – young technicians of Lithuania. Photo of Yuri spondylitis; 3rd page – we Have two modelers of the GDR. Photomontage N.Bazhenova; 4-I p. – a Diploma named after Yury Gagarin.
TAB: 1st page – photo of Yu Pole "machine-72"; 2 pages – Marines. Fig. E. Molchanova; 3. the Aircraft "Maxim Gorky". Fig. E. Molchanova; 4. – Sea collection "MK". Fig. B. Lisenkov.
Modelist-KONSTRUKTOR 1972-09 PDF (download)