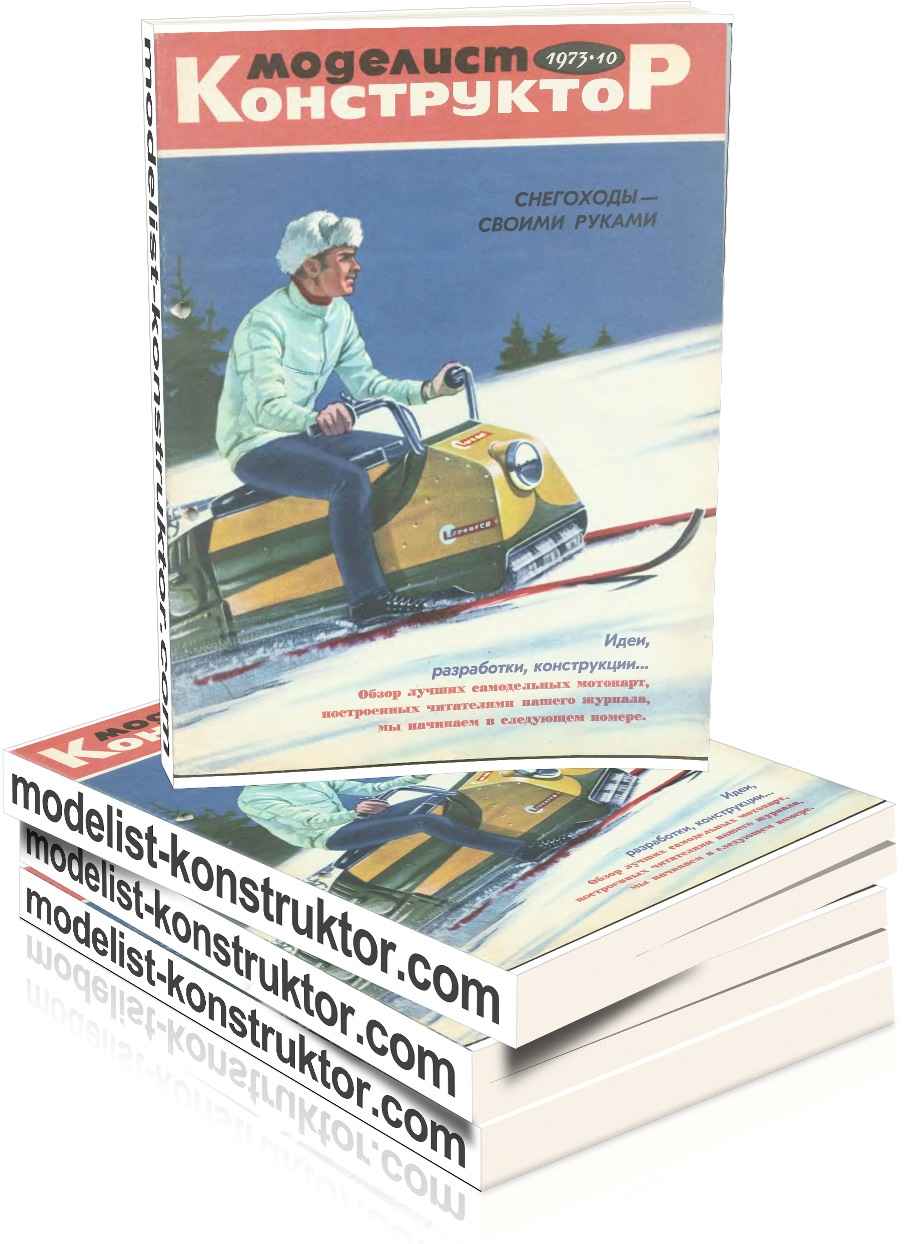 CONTENTS:
S. Harutyunyan. Military-technical sports – Komsomol care (2).
Year third year is decisive: B. Smagin. The profession of the fathers of the faithful (5).
Meet interesting people: G. Stepanov. 6 world records on a makeshift boat (8);
V. Fats. Boat world record holders (9).
The 50th anniversary of the Soviet gliding: flight of the Eagle (12);
I. Rustle. In stormy skies (14);
G. Malinowski. Plastic wings (16).
Organizer of technical creativity: M. Todorov. Everything about the map (17).
On land, sky and sea: I. Konstantinov. "IL"-survivor (20).
Radiocronaca service "M-K": (24).
Models in the world: V. Chuvashov. "Zodiac" falls on the course (26);
A. Semyanov. Simulator ordovika (23).
The great explorers: J. Vyatich. "To look for new Semlin…" (29).
Sea collection "M-K": (33).
"Write down my address…": (35).
OKB "M-K": I. Usenaliev, A. Yakovlev. "Star" of Arseniev (36).
Create, invent, try: V. Horev. Tricycle "Friendship" (38).
The Competition "Space": (41).
Club "Zenit" Vladimir Bartenev. The screen is made of… thread (42).
Profile "M-K": (45).
Sports: (47);
A. Ragozin. The prize drawn on the Mangyshlak (48).
COVER: 1 page – Snow bike. Fig. E. Molchanova; 2-I page – Sports and technology. Installation of R. Musichini; 3. Competition on the track. Photo A. Raguzina; 4. – "Buggy". First all-Union competition. Photo By V. Yakovlev.
TAB: 1st page – "Lietuva". Fig. E. Romanova; 2-I p. – go-Karting – summer and winter. Photo by V. Brovko, J. and Pole, A. Fedorov; 3-I p. – Koch. Fig. V. Naumenkova; 4. – Sea collection "M-K". Fig. B. Lisenkov.
Modelist-KONSTRUKTOR 1973-10 PDF (download)