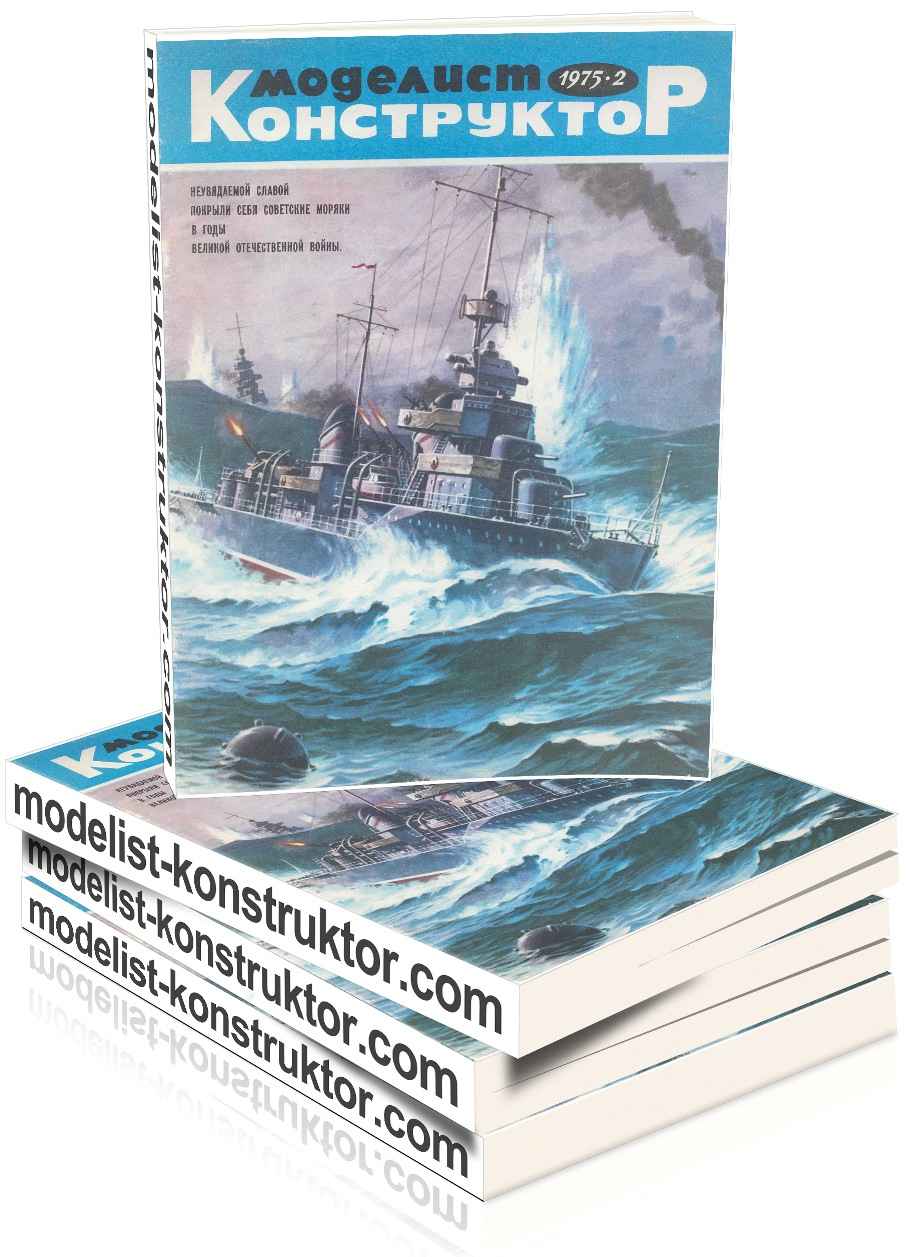 CONTENTS:
ENEA – school innovation: the Car gets on the rails (2).
Technique five: Planning for the planet (5).
My working profession: Yu. a. Bekhterev. With micron – "you" (8).
On the verge of fantasy: I. Evstratov. Helicopter-magnitola? (10).
Public KB "M-K": I. Usenaliev. Snowmobile: ideas and designs (12).
Small-scale mechanization: the Experiment continues (17).
The study of physics today: B. Tailor. Block oscilloscope (22).
The 30th anniversary of the Victory: SU-2 – bomber middle (23);
Gangut campaign (37).
Introduction to design: for the machine To "obey"… (27).
Technique our friends From the bike to "Skoda 110 GT" (30).
Sea collection "M-K": (33).
Cybernetics, automation, electronics: L. Zinoviev, N. Rybalko. Tutor "Progress" (34).
Reader – the reader: B. Filimonov. Cane security (36).
The handyman: R. Petrov. Severyanka with the motor (42).
Radiocronaca service "M-K": (45).
Advice to the modeller: V. Ivanov. Height recorded (46).
Sports: (46).
COVER: 1 page – In the combat campaign. Fig. E. Molchanova; 2-I page – Photo V. Kornyushina; 3rd page – photo Panorama of the "M-K". Installation of R. Musichini; 4-I p. – Jump… on the wings. Photo Of Yuri Yegorov.
TAB: 1 p. – Snowmobile. Fig. R. Strelnikov; 2. – the young mechanics of the Kuban. Photo by Yury Stolyarov, editing by T. Konstantinova; 3. – "Skoda 110-GT". Fig. E. Molchanova; 4. – Sea collection "M-K". Fig. B. Lisenkov.
Modelist-KONSTRUKTOR 1975-02 PDF (download)