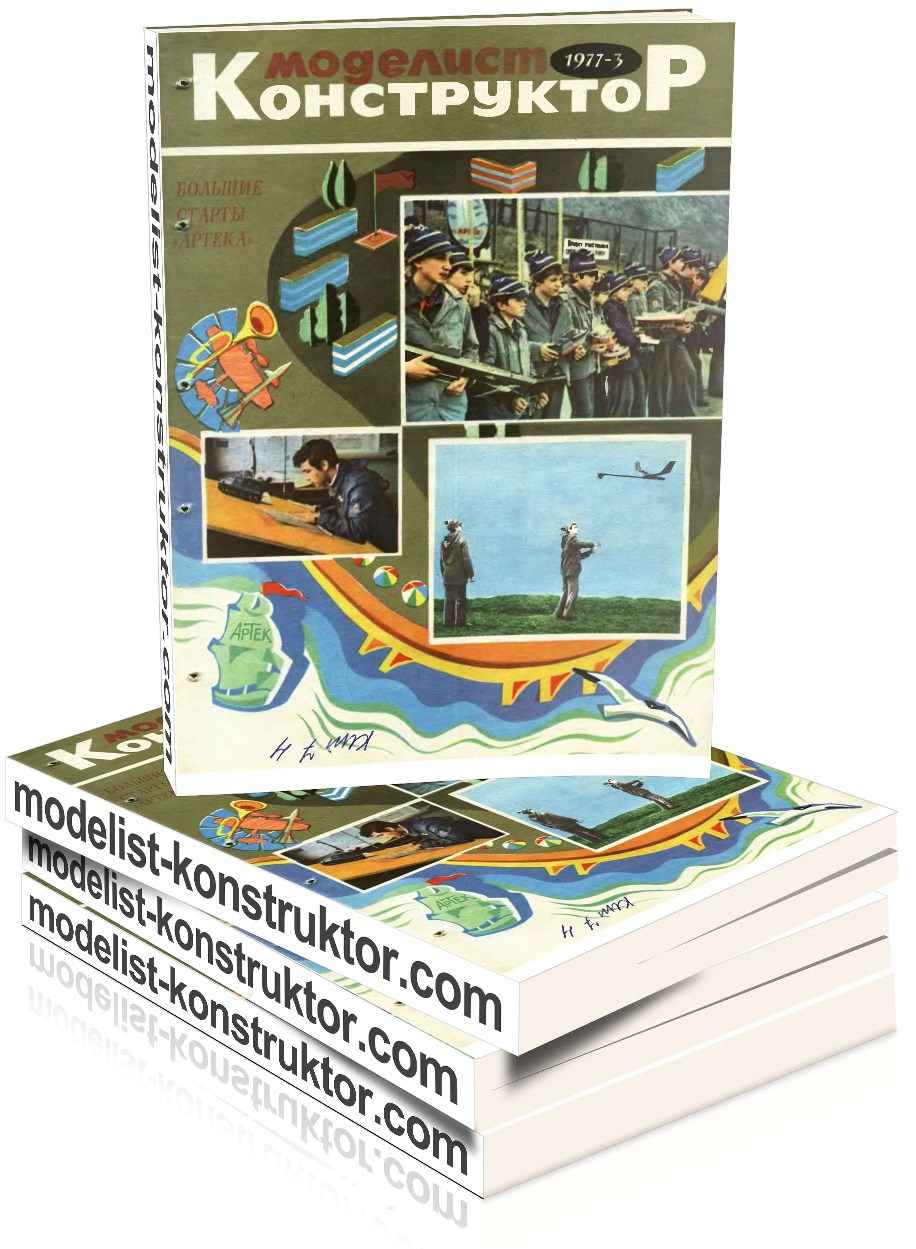 CONTENTS:
Change skilled (1).
IN THE KOMSOMOL CENTRAL COMMITTEE: (2).
ENEA – young innovator: Bandolier Builder (2).
Public KB "M-K": F. Kiselev. Forcing The "D" (5).
On land, sky and sea: A. Beskurnikov. Amphibious combat (8);
R. Sunrises. Where the pavement ends (11);
N. Kordyukov. The first all-metal (17).
Radio control models: P. Kuznetsov. Five teams in the "Pilot-2" (21).
Models in the world: V. Dachin. Boat for curly course (24).
Advice to the modeller: P. Karzov. The best screw for your model (28).
Your first model: A. Demidov. Motor glider (30).
We have: (31).
Meet the pioneer summer: At the start – minicar (33).
Horizons technology: L. Morozova. Video today and tomorrow (36).
Devices-assistants: A. Rubanov. OTK in the scheme (38).
Create, invent, try!: A. Rakhmatulin. Underwater flashlight (40).
Radiocronaca service "M-K": (41).
Make a well in the school: V. Bushuev. Miniature planet (42);
A. Kochergin, A. Efimov. Table rollers (42).
The handyman: (44).
The industry offers – we offer the industry: A. Medvedev. "Figure" saw (47).
COVER: 1-2-I p. – a Change skillful. Photo by Yury Stepanova; 3. – Report of the young craftsmen of Ukraine. Photo by A. Artemiev; 4. the Rostov club "Brigantine". Installation N. Markov.
TAB: 1st page – ZIL-157. Fig. S. Luchina; 2-I page – And-4. Installation B. Kaplunenko; 3. – young technicians of Zagreb. Installation of M. Simanova; 4-I p. – Minicare. Fig. V. Monakhova, and K. Nevler.
Modelist-KONSTRUKTOR 1977-03 PDF (download)