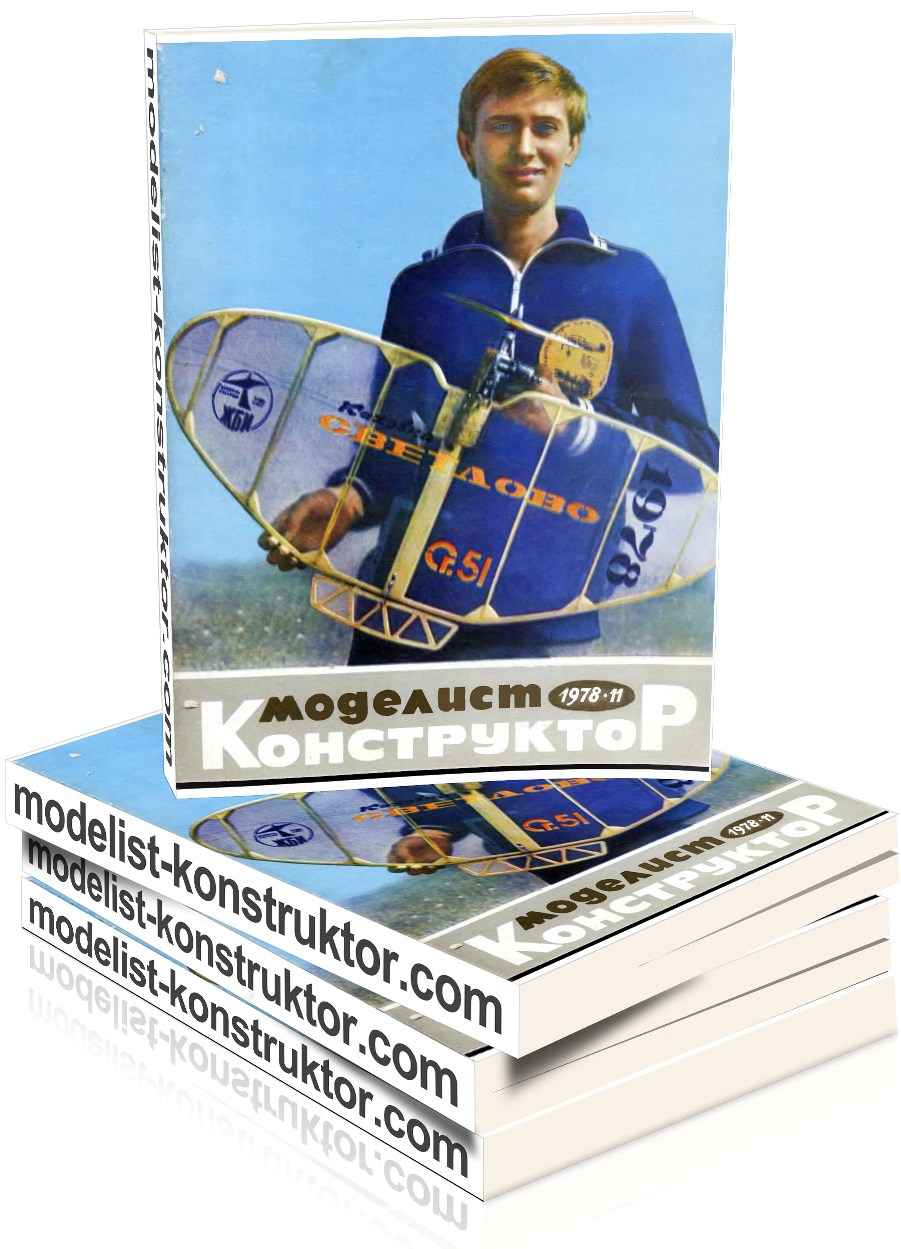 CONTENTS:
Report number: S. Lipkin. Beam "Asrori" whited way (1).
Addresses NTTM: V. Bragin. In search – "Technology" (2).
ENEA – young innovator: NTTM-78: findings of young (5).
Public KB "M-K": V. Mikhailov. "Sokol-2" – conqueror of Dombai (8).
Ships of the revolution: I. Chernikov. Vidlicka operation (12).
On land, sky and sea: I. Yukalov. Earthly profession Tu (17);
A. Beskurnikov. Whether to be a tank on the battlefield? (21).
Models in the world: V. Casts. RC model helicopter (25);
V. Ogibenin. And winter high speed (28).
Horizons technology: E. Kochnev. The dwarves of the Kingdom of the wheel (30).
Sea collection "M-K": V. Smirnov, Smirnov. New cruisers and the upcoming battles (33).
Hams tell, advise, offer: I. the Brakes. "Radio receiving station" – alarm clock (38).
Cybernetics, automation, electronics by V. Busel. Music rainbow necklace (40).
Reader – the reader: (42).
Electronic kaleidoscope: (44).
True stories about the Vic-of the inventor: I. Gorev. The champion out of the competition (45).
Sports: (47).
COVER: 1 page – champion of the USSR V. Savenko. Photo L. Drinker; 2-I p. – NTTM Exhibition in Leningrad. Photo by A. Ritova; 3. Starts in Dubnica (Czechoslovakia). Photo by V. Rozhkova; 4-I p. – hang Gliders above the Dombai. Photo Malinowski.
TAB: 1st page – Patrol No. 2. Fig. Yuri Makarov; 2. Amphibious Tu. Design B. Kaplunenko; 3. Dwarf – wheeled Kingdom. Installation K. Borisova; 4. – Sea collection "M-K". Fig. V. Baryshev.
Modelist-KONSTRUKTOR 1978-11 PDF (download)