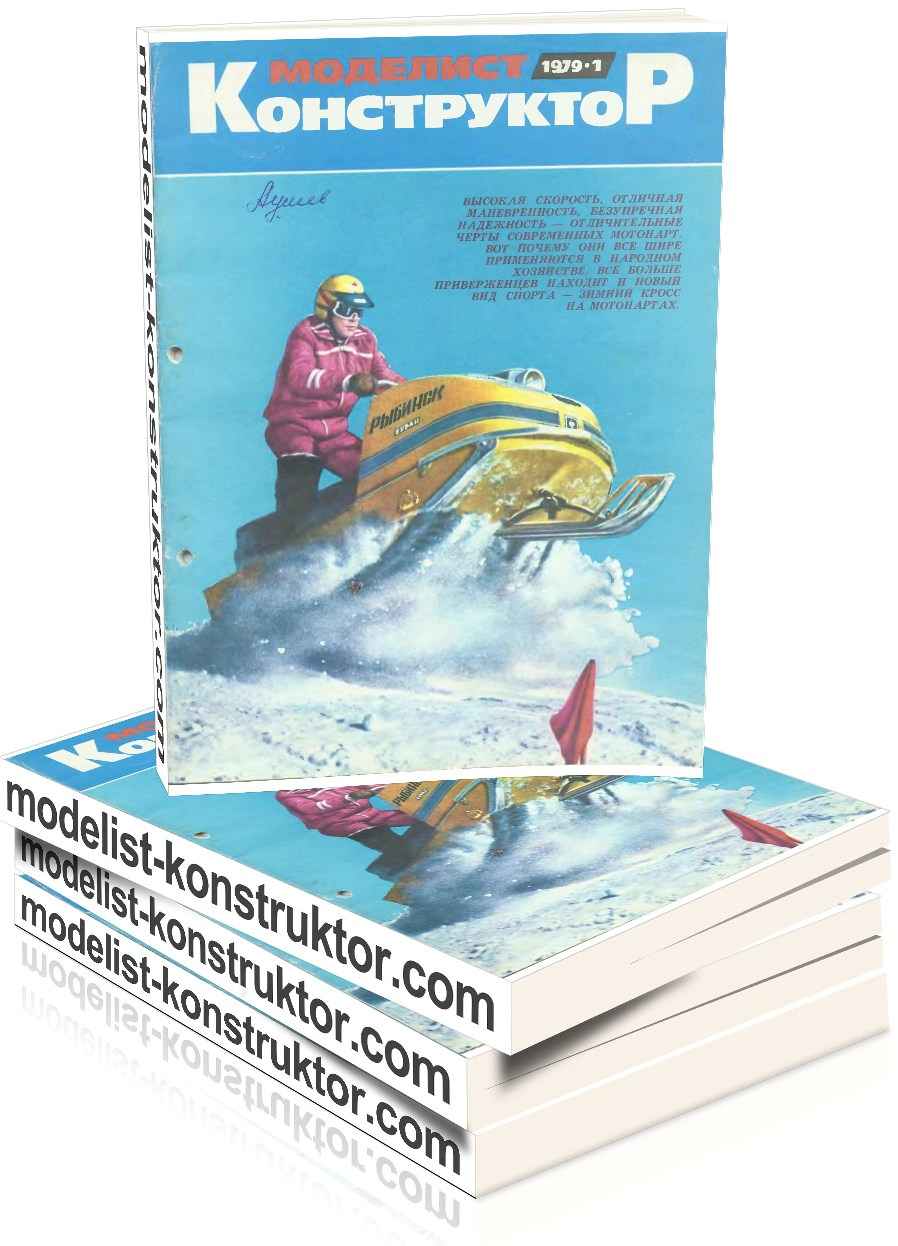 CONTENTS:
Organizer of technical creativity: V. Dryakhlov. Club of young physicists (1).
NTTM: organization and methodology: M. Larkin, I. Ryshkov. The project – model – car (3);
Designer cars – "Avtokonstruktor" (4).
ENEA – young innovator: NTTM-78: saw – implement (6).
In the training workshop: (8).
Our AutoCity: A. Stepanyugin. In kindergarten – the electric vehicle (9).
Public KB "M-K": I. Usenaliev. Motor for Carlson (11);
A. Mackin. Glider-gyroplane "bumblebee" (14);
G. Malinowski. Buer "Snowflake" (15).
Technique five: V. Kostychev. Ship "XVIII Congress of the Komsomol" (17).
Note: experiment!: Flying… on the ground (24).
Model Champions: V. Rankin. "Bouzouki" Kahovsky of Kutuzov (26).
Models in the world: E. Jonas. Speed for winter races (28).
Famous cars: Leonid Shugurov. Biography "Mouse" (30).
Sea collection "M-K": (33).
Hams tell, advise, offer: Boris Igoshev. Electronic hockey (38).
Electronic kaleidoscope: (40).
Radiocronaca service "M-K": (41).
Cybernetics, automation, electronics: K. Razumovsky, A. Nelga. A thermometer for all (42).
The handyman: Inlay, without inlay (44).
The album philatelist: S. Abramov. Cosmodrome (45).
Sports: Yu Bokhonov, K. Bokhonova. First steps (46).
COVER: 1 page – Motonarty "Buran" on the road of the cross. Photo by V. Dmitrieva, making B. Kaplunenko; 2-I page – young technicians Kizel. Photo Absy; 3. – Union competition modelers. Photo by J. Bohunova; 4-I p. – Stamps about space exploration. Installation Of M. Kashirina.
TAB: 1. Mini-Buer "snowflake". Fig. K. Borisov; 2. – the Ship "XVIII Congress of the Komsomol". Design Boris Mikhailov; 3. Famous cars (a FIAT "Topolino"). Fig. Y. Dolmatovsky; 4. – Sea collection "M-K". Fig. V. Baryshev.
Modelist-KONSTRUKTOR 1979-01 PDF (download)