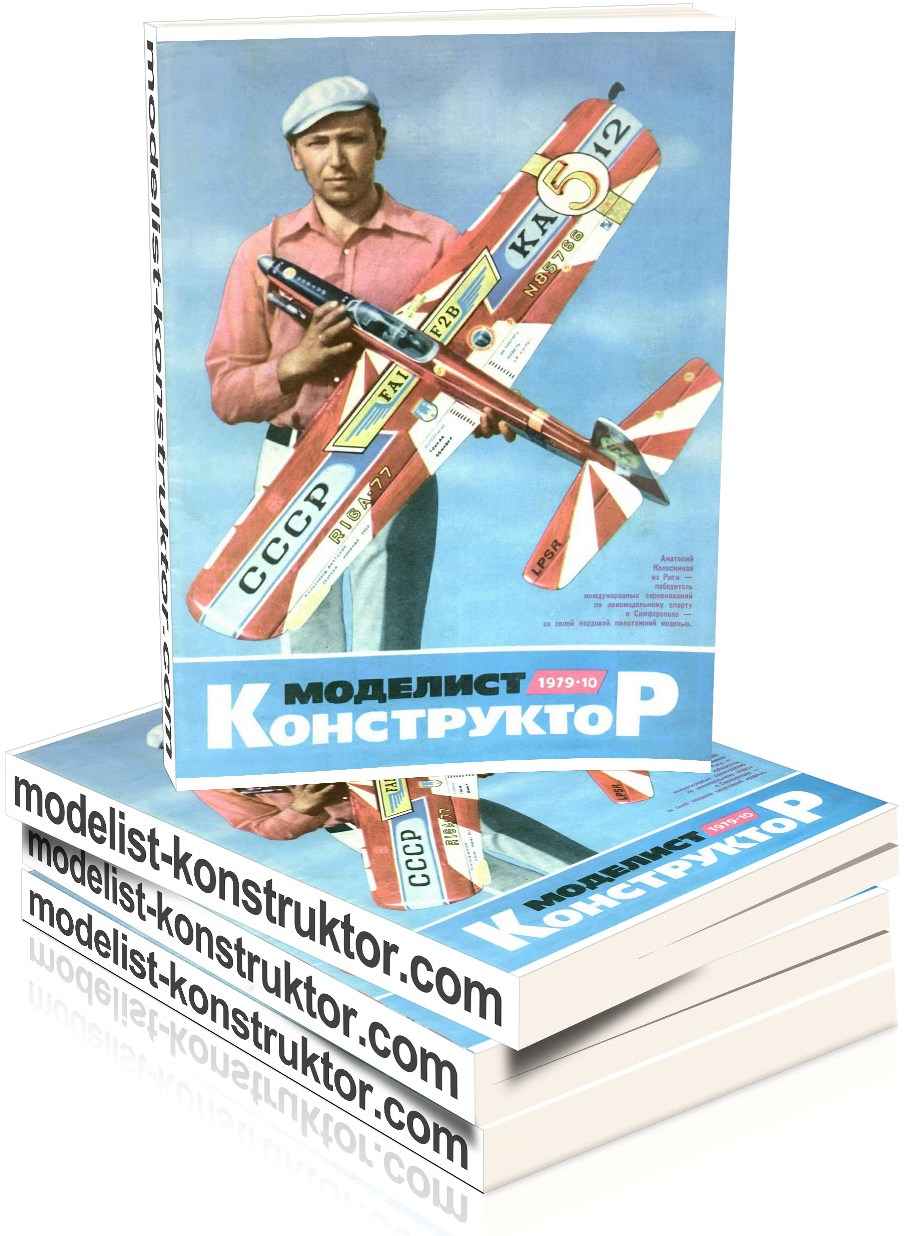 CONTENTS:
The organizer of technical creativity: get to Know the surrounding world (1).
Is all-Union review of: Yu. Stolyarov. For new challenges! (2).
ENEA – young innovator: Better (4).
In the training workshop: (6).
Public KB "M-K": V. petrunya. Metaphor (7).
Horizons technology: E. Korneev. The plane takes off vertically (11).
To the 110th anniversary of Lenin's birth: Yu Bekarevich. Steel grandstands leader (13).
Sea collection "M-K": G. Smirnov, V. Smirnov. Cruiser revolution (17).
Models in the world: E. Petrov. The formula "GT", scale 1:8 (20);
"Flying wing": the glider, a timer (24);
V. Rozhkov. "Dragon III" (26).
Advice to the Modeler: O. Lagutin. Protective disk screw resinators (27).
Electronics for beginners: A. Valentine, G. Kotelnikov. The solenoid (28).
Hams tell, advise, offer: V. Gurevich. Electricity guard (30).
Sports: (32).
COVER: 1 page – winner of the international competition in Simferopol Andrey Kolesnikov. Photo by A. Raguzina; 2-I page – young technicians of the Crimea. Photo A. Artemiev; 3rd page – Rocket will start in Yambol. Photo by V. Rozhkova; 4-I p. – Kirzhach: glider-monument. Photo Malinowski.
TAB: 1 p. – Lenin's armored car. Fig. Kaplunenko, and B. Yu. Makarov; 2-3 pages – an International competition in cordovil the model aircraft in Simferopol, Photo A. Taleva; 4. – Sea collection "M-K". Fig. V. Baryshev.
Modelist-KONSTRUKTOR 1979-10 PDF (download)