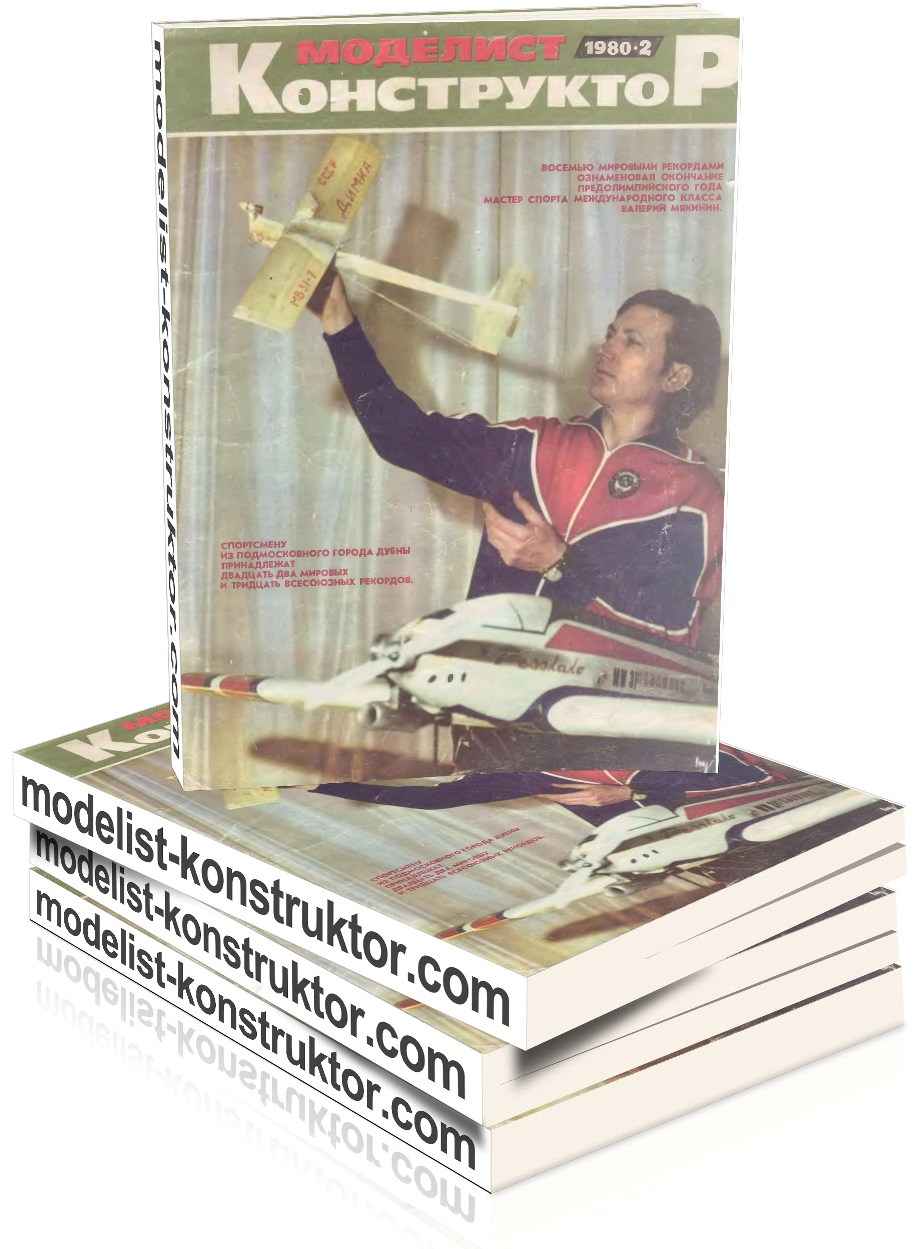 CONTENTS:
Organizer of technical creativity: K. rush. "Devotees need like the sun" (1).
ENEA – young innovator: Not just skill (3).
Create, invent, try!: B. Evstratov. Sailboat… on the trunk of a car (4);
Two sheets of plywood and a Dinghy! (6).
The 110th Anniversary of Lenin's birth: L. Tikhomirov. Storm high latitudes (9);
V. Kostychev. Icebreaking transport ship "Mikhail Somov" (10).
The Olympics is not just for Olympians: Z. Andrusova. Skating without skates… (14).
On earth, in the heavens and in the sea: the An-28 plane KVP (16).
Models in the world: V. Bashtannik. "Flying wing": rezinomotornaya (20).
February 23 – Soviet army day: A. Beskurnikov. Armor for infantry (22).
Sea collection "M-K": G. Smirnov, V. Smirnov. Last disaster of battlecruisers (25).
Cybernetics, automation, electronics: V. Tishchenko. Games on the TV screen (27).
Radiocronaca service "M-K": (29).
Sports direction finding: B. Hulanicka. How to become a "hunter" (30).
Bookshelf: (32).
COVER: 1 page – record the rocket modeling V. Manikin. Photo by V. Ruban; 2-I and 4-I p. – In the pioneer camp "Eaglet". Photo by J. carpenter; 3rd page – photo Panorama of the "M-K" for readers ' letters. Installation Of M. Simakov.
TAB: 1. Mini Dinghy. Fig. B. Kaplunenko; 2-I p. – Icebreaker-transport vessel "Mikhail Somov". Installation B. Mikhailova; 3. – the Armored car "Putilov-Garford". Fig. M. Petrovsky; 4. – Sea collection "M-K". Fig. V. Baryshev.
Modelist-KONSTRUKTOR 1980-02 PDF (download)