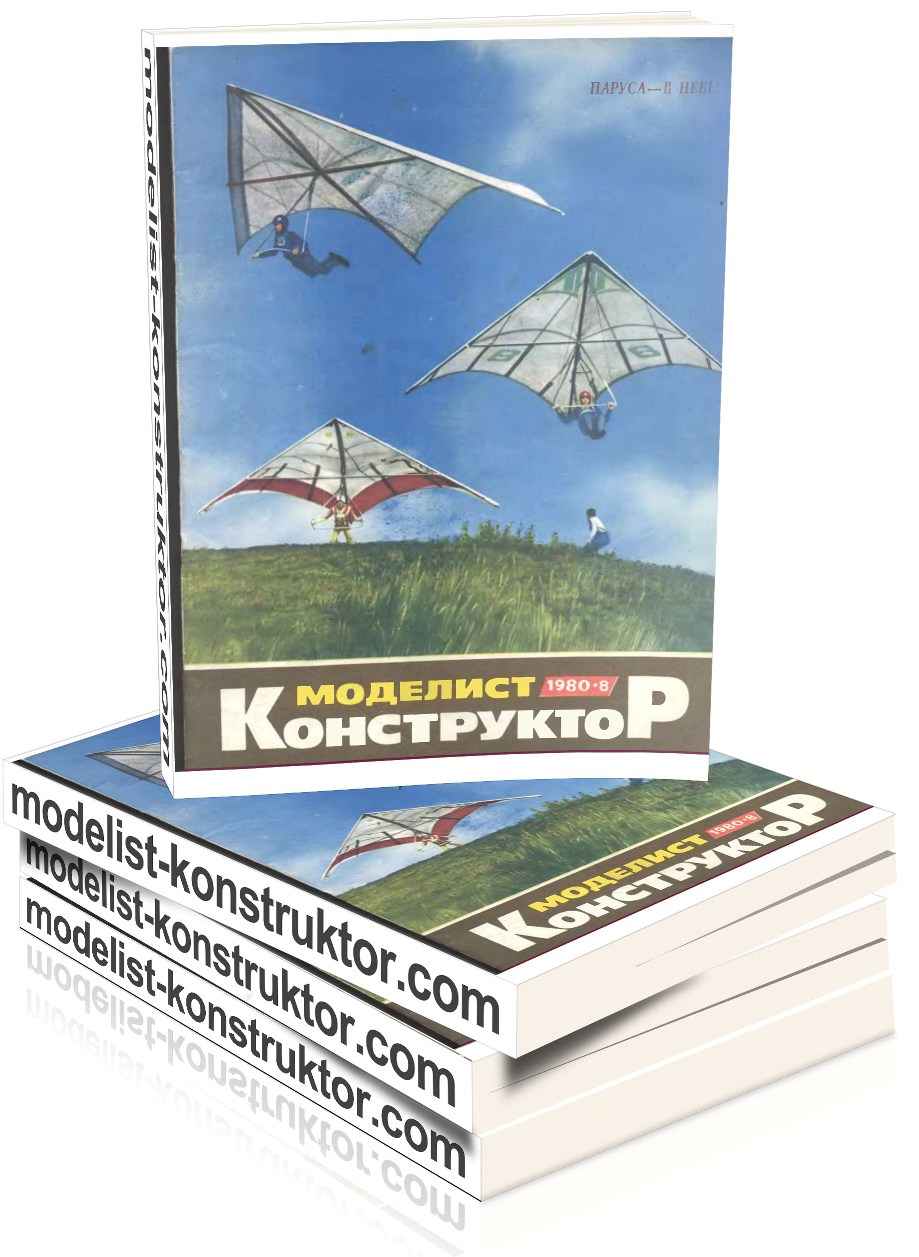 CONTENTS:
Organizer of technical creativity: M. Prokofiev. CPC: learning and creativity! (1);
I. Evstratov. Stage of growth (2).
Public KB "M-K": V. Hassan. "Valga-Kombi" – a car made of plywood (4).
Addresses NTTM: V. Kondratev. Yak-52 flying coach (9).
Advice to the modeller: (14).
Famous sailing ships: the Frigate "Pallada" (16).
From our friends: Th.Koleva. Until the child woke up, the designer (20).
ENEA – young innovator: (22).
Designer dossier: E. Kochnev. The cars: dream and reality (23).
Sea collection "M-K": G. Smirnov, V. Smirnov. "Pocket" battleship (25).
Electronics circuits: A. Kurchenko, and A. Sadka. The sensor device (27).
Hams tell, advise, offer: Yuri Pakhomov. Radio test bench (28).
Radiocronaca service "M-K": (29). Electronic kaleidoscope: (30).
Sports: E. Krylov. The coils of the large coil (31).
COVER: 1 page – People having wings. Photo by V. Prigogine, Fig. B. Kaplunenko; 2-I page – Yunykh TEKHNIKOV g. Kuybysheva Photos Yu; 3rd page – Vorkuta starts. Photo By E. Krylova.
TAB: 1 p. – little micro-car "Valga-Kombi". Vis. M. Petrovsky; 2-I page – Yak-52; 3rd page – Cars. Fig. B. Kaplunenko; 4. – Sea collection "M-K". Fig. V. Baryshev.
Modelist-KONSTRUKTOR 1980-08 PDF (download)