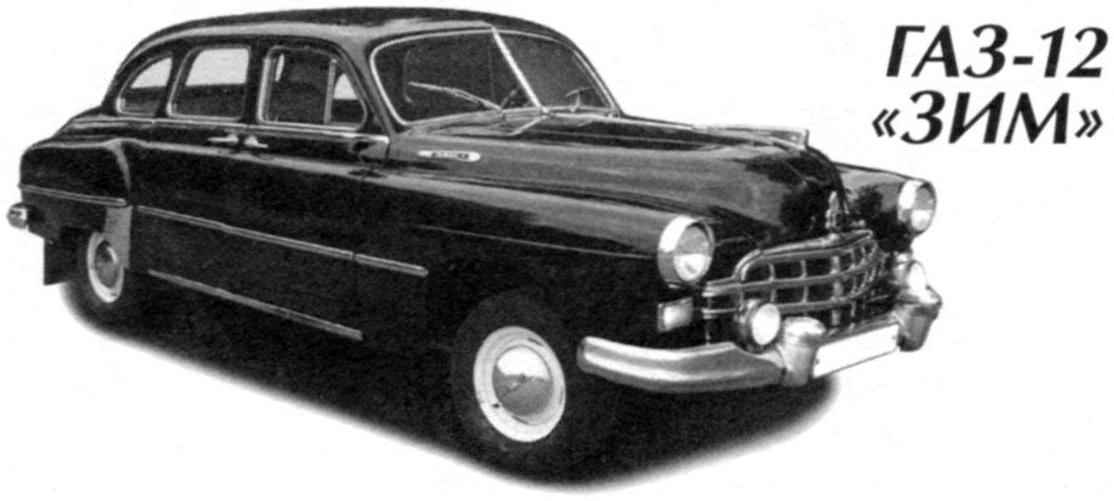 Executive car GAZ-12 "ZIM" was intended for managers of the second echelon of state power (Ministers, secretaries of regional committees, chairmen of Executive committees, etc.) and had to take an intermediate position between the middle class car GAZ M-20 "Victory" and ZIS-110 limousine.
The machine was developed at the Gorky automobile plant named after Molotov in November 1949, it was led by design chief designer of the Gorky automobile plant A. A. Lipgart. As a prototype used American sedan Cadillac Fleetwood 61 of 1948, however, in contrast, the Gorky car didn't have frame — world's first 7-seat cars with three rows of seats have been created bearing body, which makes the car 200 pounds lighter "American."
In addition to the rotor body, the GAZ-12 had a lot of other devices, first used in world motor-car construction. One of the most interesting was the hydraulic clutch installed between the engine and the clutch, which provides an exceptional smoothness and a fast and smooth acceleration.
A special engine for this car factory was not, therefore, had to be based on the six-cylinder 70-horsepower engine GAZ-11 end of 1930-ies, which was equipped with pre-war "emochki" and postwar trucks GAZ-51. Of course, such power for the GAZ-12 was not enough, so the engine boosted to 90 HP, increasing to 6.7 compression ratio of the combustible mixture.
GAZ-12 "ZIM":
length 5530 mm;
width — 1900 mm;
height — 1660 mm;
base — 3200 mm;
ground clearance — 200 mm;
engine power — 90 HP.;
front suspension is independent, lever-type, cylindrical springs, rear — palwal-opticheskikh springs;
dry weight — 1800 kg;
the maximum speed of 120 km/h;
the fuel tank capacity is 80 L.
Atideo:
Recommend to read
UMBRELLA — THE CASTLE
Do not rush to dispose of old tires from a moped or motorcycle, they can still come in handy. If you cut off a piece with a length of 60-90 mm and put it on the hitch lock, you get the...
DOOR WITH PUMP…
  To the front entrance door slammed I equipped them with shock Bicycle pump. Now they close almost silently. The pump is mounted pivotally in brackets. mounted on the door and the...