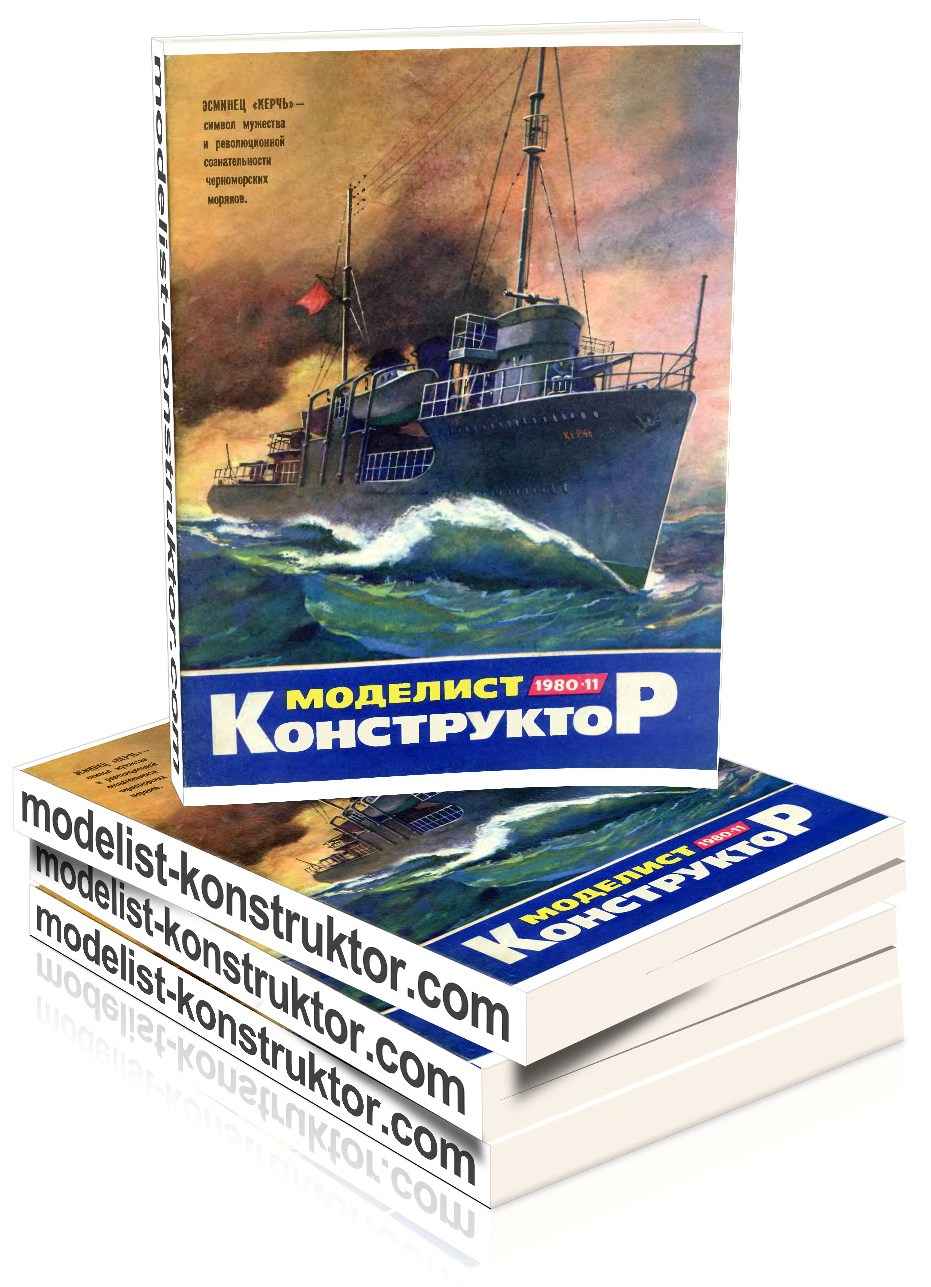 CONTENTS:
Organizer of technical creativity: Yuri Stolyarov. Young designers – agriculture (1).
Addresses NTTM: B. Bugrov, N. Grushin. At the start – "pennant-9" (4).
Public KB "M-K": M. Psarev. Series "P" (8).
Page history: P. Veselov. "Perish but do not surrender!" (11);
I. Alekseev. Second life Novorossiisk squadron (16).
Towards the XXVI Congress of the CPSU: E. Chernov, Pavel Chernov. Locomotive for Bama (17).
Famous cars: Leonid Shugurov. Between "Victory" and ZIS (22).
Models in the world: S. Malik. Fore-and-aft of the helicopter (27).
Note: experiment!: S. Podgursky. The electrics is time flying! (30).
Advice to the modeller: (32).
Make a well in the school: J. Buchko. Electroscope with indication of the sign (35);
I. Chuchalin. New possibilities of TV (35).
Young engineers for the national economy: N. Egin, V. Petukhov. "Operator-10" (36).
Sports radio orienteering: D. Bakhmatyuk. Fox-clock (37).
Electronic kaleidoscope: (42).
Radiocronaca service "M-K": (43).
Reader – the reader: (44).
Club "Zenit" (46).
Sports: (47).
COVER: 1 page – the Heroic destroyer "Kerch". Fig. O. Novoselova; 2. Machine school field. Photo by A. Ostrovskogo; 3. – Competition rocketmodeler in NRB. Photo by V. Rozhkova: 4. – VL-84. Fig. M. Petrovsky.
TAB: 1st page – the Car GAZ-12. Fig. Y. Dolmatovsky; 2-3 pages – Meeting of young innovators in Krasnodar. Photo by A. Ostrovsky; 4. – Sea collection "M-K". Fig. V. Baryshev and I. Konstantinov.
Modelist-KONSTRUKTOR 1980-11 PDF (download)