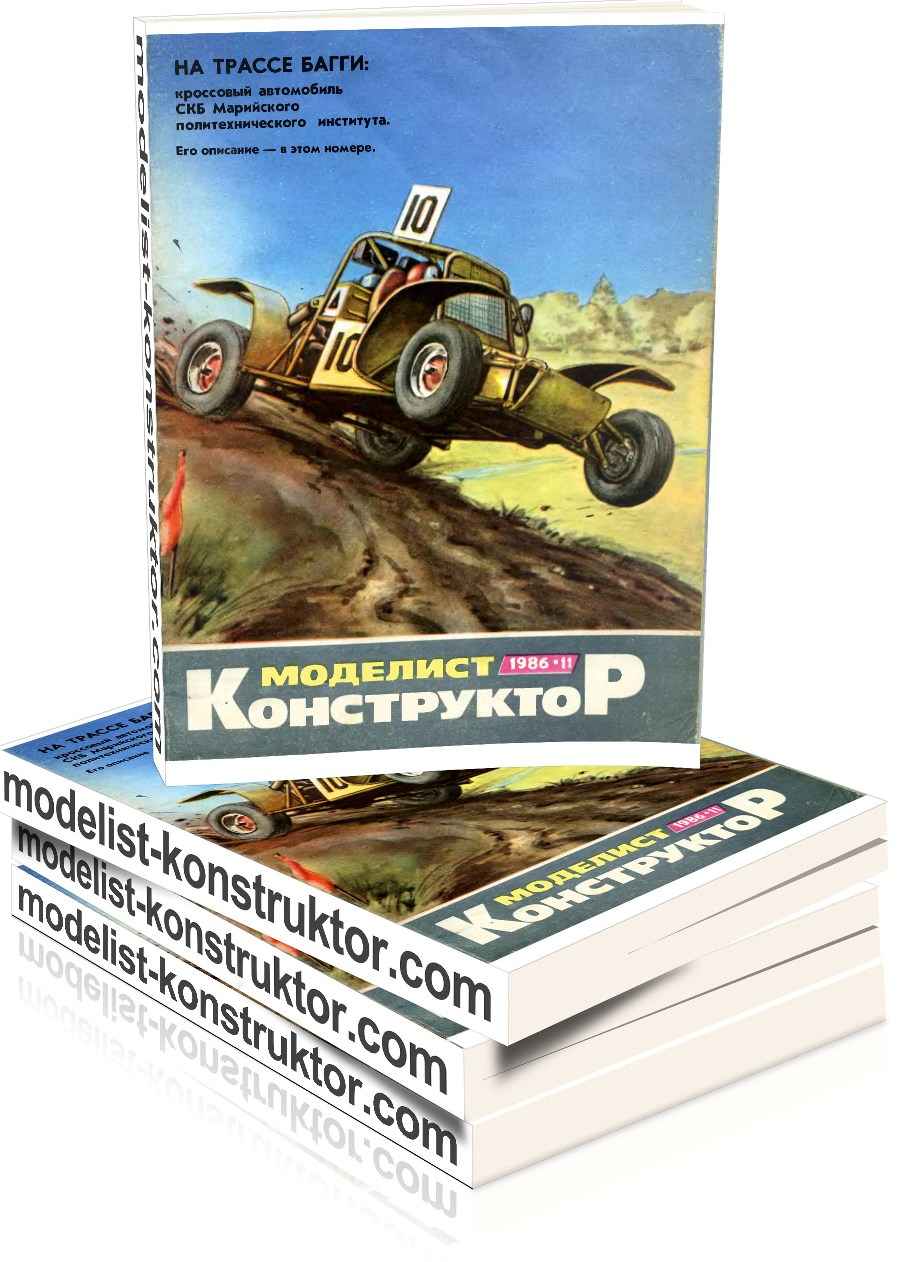 CONTENTS:
System NTTM: new horizons (1).
ENEA – young innovator: Komsomol units of study (4).
Small-scale mechanization: V. Morozov. The drill in the "sleigh" (6).
Public KB "M-K": V. Shcheglov. A successful start (8).
Pages of history: I. Chernikov. To protect resolution (11).
Technique five: V. Mammadov. A gift to the Congress (17).
Models in the world: S. Gladkov. In the air – schematica (21);
K. Golovin. Sail on the airwaves (22);
V. Dolgov. New scheme – new (25).
Advice to the modeller: (28).
Sea collection "M-K": G. Smirnov, V. Smirnov. All hands on deck in the UK (31).
Firm "I": Everything for the kitchen (33).
Our workshop: N. Dovzhenko. Hacksaw-universal (36);
A. Alimov. And drill and countersink bit (36);
V. Khrustalev. Tsentroiskatel (36).
Around your lens: Gruzdev. If you don't have "Samputa-2" (37);
Vladimir Bukharin. Ustroim telephoto lens (37);
A. Kokorin. Reliable protection (37).
Tips from around the world (38).
Cybernetics, automation, electronics: V. Bolotov. "Playing the lights" (40).
Electronics for beginners: A. Valentine. The Union of R and C (42).
Electronic kaleidoscope: (44).
Computer engineering: circuitry: A. Yushin. Decoders (45).
Report number: B. Revsci. Šiauliai-86: the messengers of biotransport (47).
COVER: 1 page – Car buggy, built by students of the Polytechnic Institute in Yoshkar-Ola. Fig. Boris Mikhailov; 2-I p. – Fig. A. Burykina; 3. – Union competition of avtomodelistov in Kramatorsk. Photo by S. Kuhn; 4. opening day of velomobile "šiauliai-86". Photo Of Yuri Yegorov.
TAB: 1st page – destroyer Amurets. Fig. E. Voishvillo; 2. – the Car "the Muscovite-2141". Photo by A. Chernykh; 3. – Sea collection "M-K". Fig. V. Baryshev; 4-I p. – Club house masters. Everything for the kitchen. Fig. B. Kaplunenko.
Modelist-KONSTRUKTOR 1986-11 PDF (download)