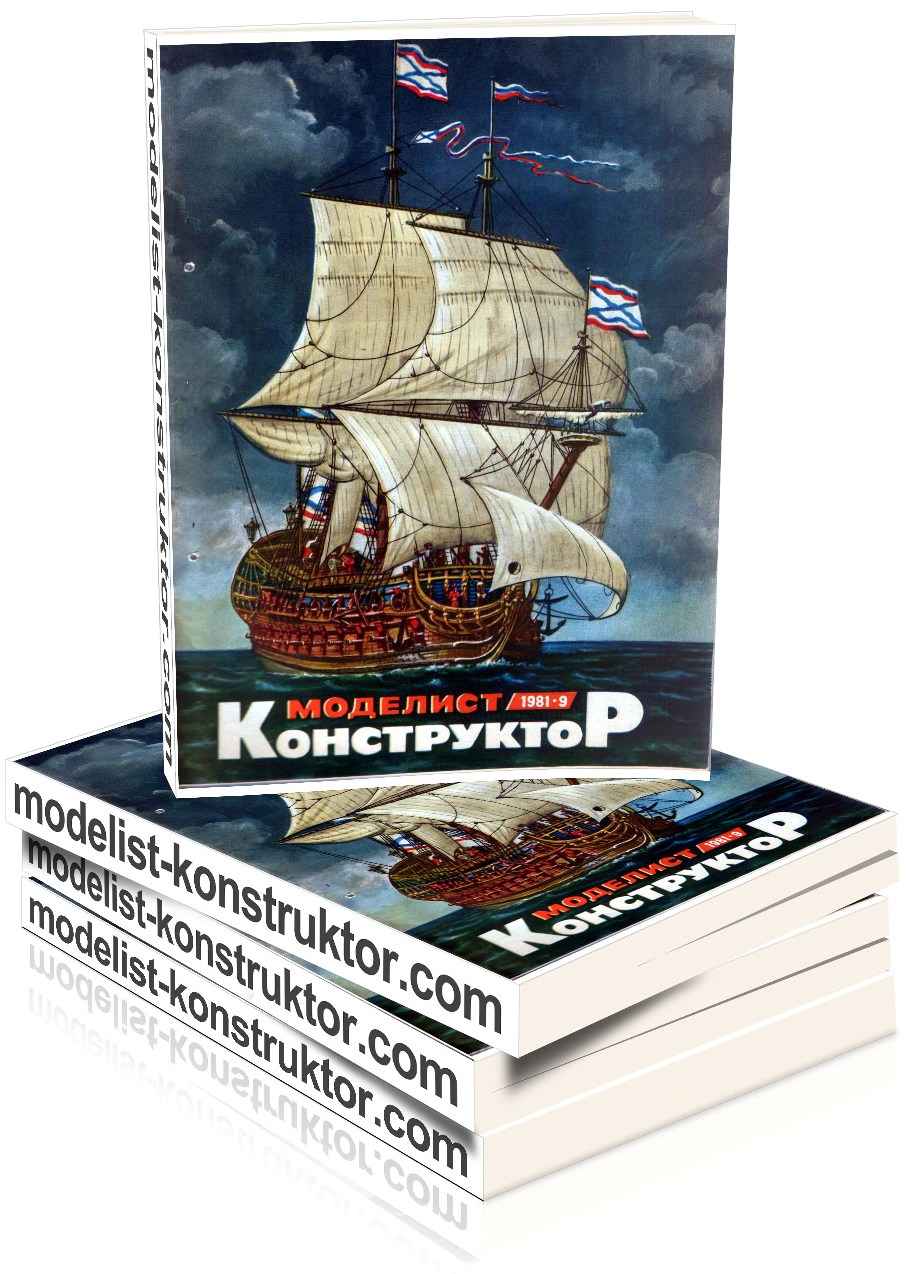 CONTENTS:
Organizer of technical creativity: Yuri Stolyarov. KB rural secondary school (1);
V. Talanov. Pioneer shipyard (3).
Public KB "M-K": A. Stremousov. "Mikrus" tourist vehicle (7).
Small-scale mechanization: A. Timchenko. Plow… electric drill (10);
For the training workshop: (12).
Designer in profile: E. Kochnev. Prelude to all-terrain vehicles (14).
13 September – Day of tankmen: A. Beskurnikov. The first armor (17);
The t-26 infantry tank (18).
Famous sailing ships: I. Ivanov, A. Konstantinov. The first ship of the line of Russia (21).
Pages of history: N. Efremov. Girdo – 50! (26).
Models in the world: V. Egorov. RC aerobatic (28);
V. Krieger. Speed polutorametrovy (30).
Advice to the modeller: L. Skryagin. The lights on the sailboats (32).
Club house masters: A. Crisan. Furniture A "Designer" (33).
Electronics circuits: A. Shelmanov. "Before leaving, extinguish the light!" (34).
Cybernetics, automation, electronics: D. can be visited. Who is more! (36).
Devices-assistants: A. Rubanov. If you have a runny nose… (38).
Hams tell, advise, offer: F. Bodunkov. Power supply VAT – the battery (40);
V. Einbinder. That guitar sounded better (40).
Electronic kaleidoscope: (42).
Radiocronaca service "M-K": (43).
Club "Zenit" (44).
Sports: (47).
COVER: 1 page – 58-gun ship "Predestination". Fig. A. Konstantinov; 2 p – KB eight-year. Photo by J. carpenter; 3. – young technicians in the city of Solikamsk. Photo by A. Filimonov; 4. Sochi regatta. Photo By V. Talanov.
TAB: 1. – all-terrain Vehicles. Drawing and installation B. Kaplunenko; 2-I p. – T-26 – tank infantry. Fig. M. Petrovsky; 3. – Ship's lanterns. Fig. A. Konstantinov; 4. – Furniture a "Designer". The figure and the installation of Boris Mikhailov.
Modelist-KONSTRUKTOR 1981-09 PDF (download)