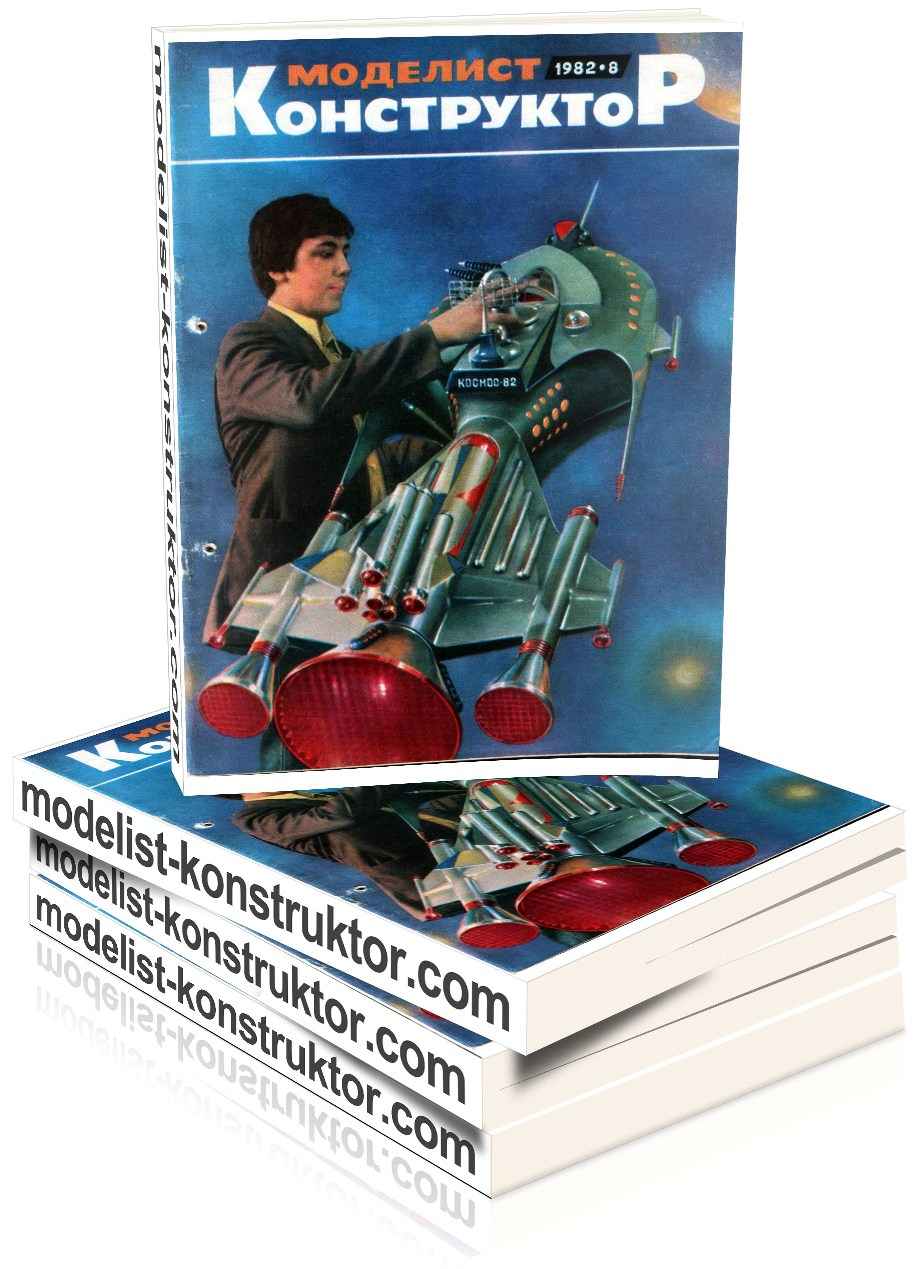 CONTENTS:
"Space-82" (1).
Organizer of technical creativity: School invention: from idea to reality (3);
Manual labor is performed by machines! (6).
Create, invent, try!: I. Suin. Eraser instead of soda (8);
M. Larkin. Barrier wheel – not an obstacle! (9).
Turist – the tourist: V. Bezrukov. Nakaka – mattress, laced – boat (9).
Technique five: E. Chernov, P. Chernov, N. Chernov. Family heroes (11).
Models in the world: Yuri Pavlov. Unusual electrolet (17);
V. Minakov. "Twenty" S8D (20);
S. Bull. BMW – option for tracks (21).
Advice to the modeller: V. Salonek. Lobed on pilotage (24);
V. Kostychev. Mooring device (25).
Technique of animated sound: A. Reznikov, V. Chirkunov. Stereo "MAG" (26).
Radio control models: Yury Subbotin. – Four programs (29).
Radiocronaca service "M-K": (30).
Club house masters: V. Gavrilov. Aquarium-picture (31).
Bookshelf: (32).
COVER: 1 page – Model spacecraft "Rus", the work of members of the syt city of Sumy. Photo by A. Queen; 2. Final of XII all-Union competition "Space". Photo A. Kostin; 3rd page – photo Panorama. Design M. Simakov; 4-I p. – a Future Olympian. Photo Sketch Y. Belchenko.
TAB: 1st page – Main electric locomotive ВЛВ0Т . Design B. Kaplunenko; 2nd and 3rd p. – At the XII national competition "Space". Photo by A. Artemiev; 4. – the Exhibits of the Leningrad Institute of railway transport engineers.
Modelist-KONSTRUKTOR 1982-08 PDF (download)