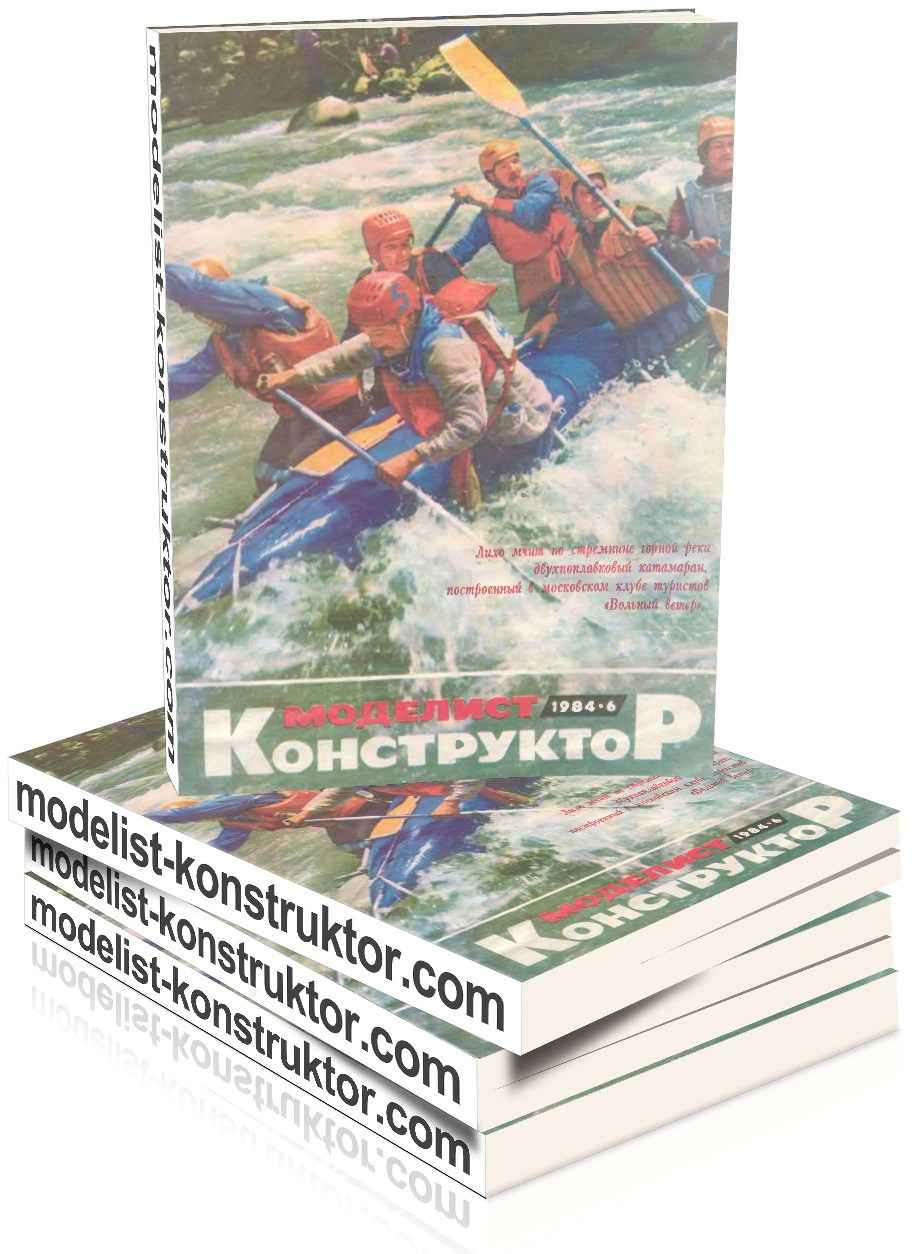 CONTENTS:
Report number: B. Revsci. Festival YUT (1).
Addresses NTTM: Archimedes responded (2).
Create, invent, try!: A. Timchenko. Broom on wheels (4);
N. Bezborodov. Pedestrian scraper (5).
Organizer of technical creativity: Yuri Stolyarov. Technical creativity in schools: what will it be? (6).
Tourist tourist: New Sailing Shore (8).
On guard of the Fatherland: N. Aleshin, V. Sergeev. BRDM-2: machine intelligence (9).
Models in the world: N. Alexandrov, V. Osadchy. Boat-marathon runner (12);
V. Holguin. Rocket duck (14);
Rotorcraft class F3C (15).
Hams tell, advise, offer: V. Maleshevski. "Pocket," with variations (18).
Devices-assistants: A. Shamov, G. Chic. Electronic thermometer (20).
Sea collection "M-K": G. Smirnov, V. Smirnov. The last marine monitors (23).
Furniture with his own hands: A. Koltsov. Pinion set (25);
Coffee and the style of "country" (26).
Home stadium: V. Losev. Physical chamber (27).
Around your lens: H. Hakobyan. Simple radiostanice (28).
Home workshop: (30).
Tips from around the world (31).
COVER: 1 page – On a catamaran through the rapids. Photo sketch V. Volodin; 2. – the national week of science, technology and production for children and youth in Alma-ATA. Photo B. Nevskogo; 3rd page – photo Panorama of the "M-K"; 4-I p. – -Models of combat aircraft. Photo A. Black.
TAB: 1st page – New tourist season. Photo by V. Alexandrov; 2. Combat reconnaissance and patrol vehicle. Fig. R. Strelnikov; 3. – Sea collection "M-K". The Monitor "Erebus". Fig. V. Baryshev; 4-I p. – Club house masters. Furniture of slats. Fig. B. Kaplunenko.
Modelist-KONSTRUKTOR 1984-06 PDF (download)