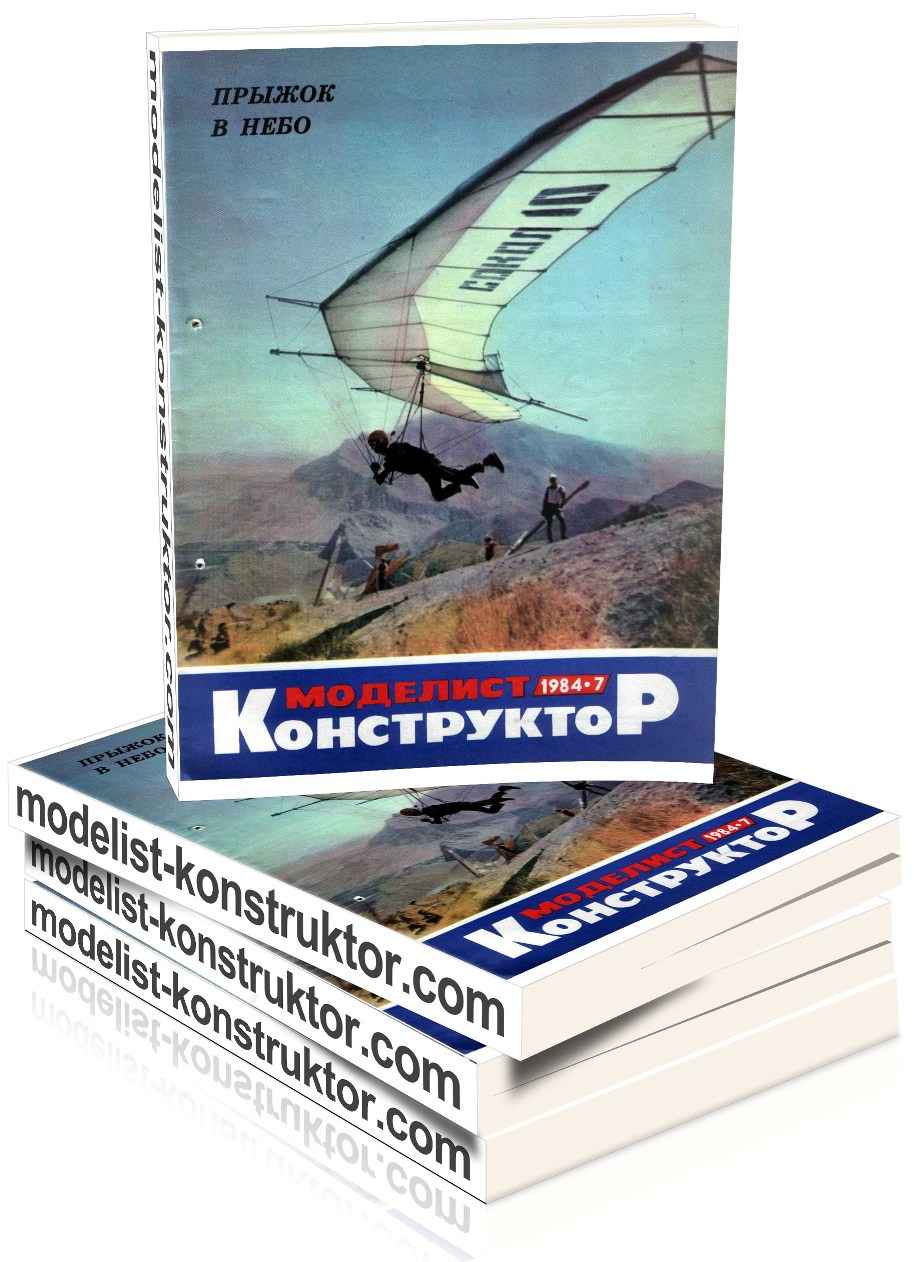 CONTENTS:
Organizer of technical creativity: B. Aleksandrov. Forest springs (1).
Public KB "M-K": V. Rumyantsev. Dinghy "Matryoshka" (4);
M. Yakovlev. The idea was inspired by "the Kid" (6);
Kruglikov. Championship cards (8).
Small-scale mechanization: Yuri Grigoriev. Cultivator of "Eureka" (9);
A. Reznik. Crusher for grain (10).
July 29 – Day of the Navy of the USSR: I. Chernikov. Three wars "Novik" (11).
Abilites "M-K": V. Kondratev. Man-made lightning (17).
Models in the world: V. Dolgov. RC for all (21);
P. Kibet. In battle wins… the designer (23);
P. Pogarskiy. Possible options (25).
Is pioneer summer: motocross Track with veloplivd (26).
Advice to the modeller: (28).
Sea collection "M-K": G. Smirnov, V. Smirnov. The descendants of the gunboats "Randall" (31).
Firm "I": I. Sergeev. Invited to the castle (33).
Mechanical AIDS: V. Timofeev. Smokehouse cleaner from (34).
Home workshop: Y. Orlov, R. May. Table universal (35).
Around your lens: (38).
Tips from around the world (39).
Electronics for beginners: N. Vidanov, E. Yuriev. As told to the characters (40).
Hams tell, advise, offer: V. Einbinder. Mixer (42).
Radiocronaca service "M-K": Logic IC "OR-OR" (45).
Turist – the tourist Down the rivers, up in the skill (47).
COVER: 1st page – "Like the mountain eagles"… photo sketch D. Black; 2-I str. – At the VI all-Russia rally members of school forestry and young friends of nature. Photo by V. Alexandrov; 3rd page – At different latitudes. Design G. Karpovich; 4. Tourist court tested. Photo By T. Vilanova.
TAB: 1. – Destroyer "Novik". Fig. E. Voishvillo; 2-I page – Abilites "M-K". MiG-21F-13. Fig. M. Petrovsky; 3. – Sea collection "M-K". Fig. V. Baryshev; 4-I p. – Club house masters. The interior hallway. Fig. B. Kaplunenko.
Modelist-KONSTRUKTOR 1984-07 PDF (download)