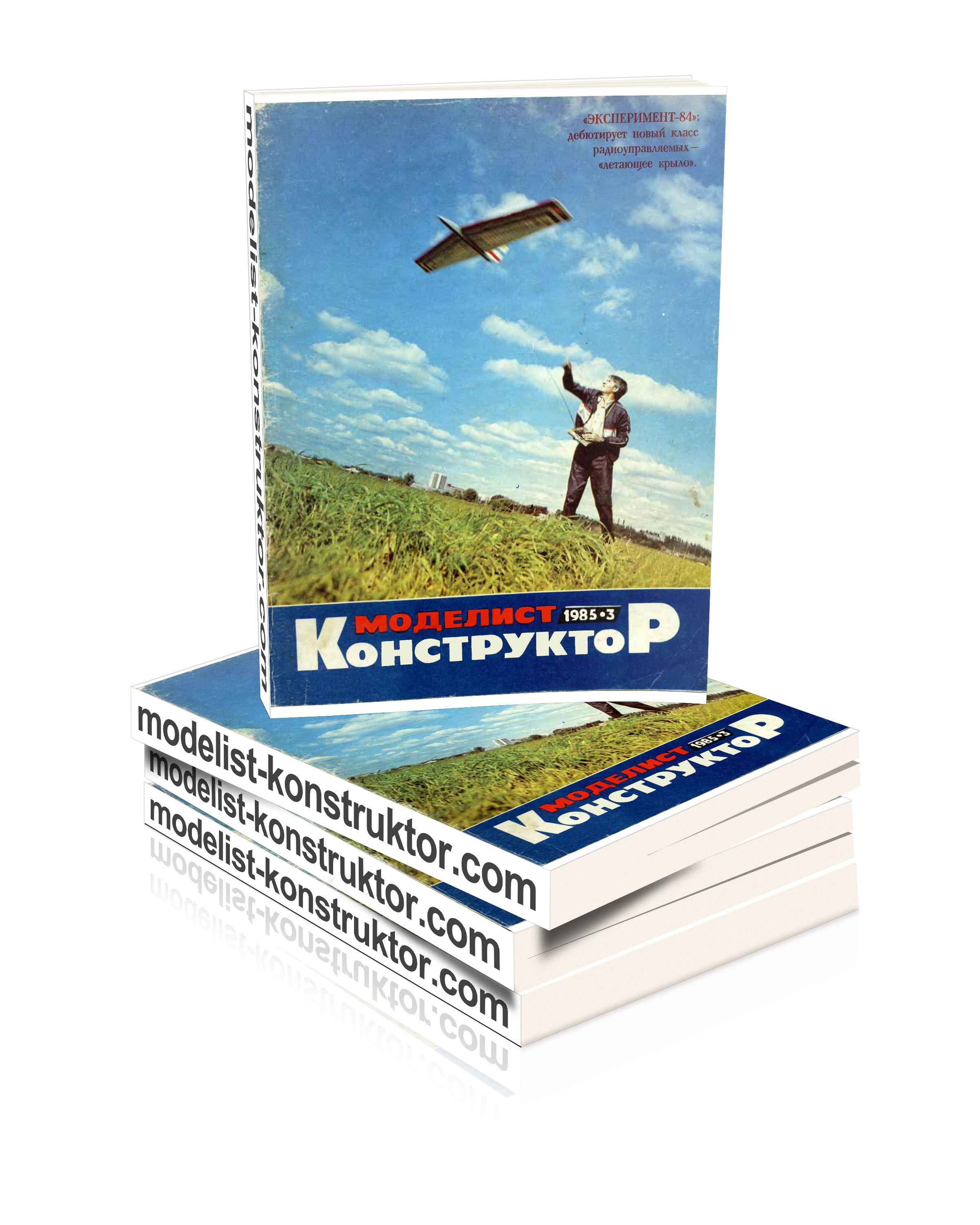 CONTENTS:
Organizer of technical creativity: A. Timchenko. Rural CUT: time of formation (1).
Equipment vintage: Arsenal cultivation culture (3).
Public KB "M-K": V. Dovydenas. Recumbent on the track… and at the circuit (6);
V. Borozenec. Orlov waleryszak (7);
B. Revsci. Around silver spokes (10);
N. Folder. "Desna" with the motor (12);
D. Lizunov, V. Kondratiev. Koktebel Airshow (13).
To celebrate the 40th anniversary of Victory: V. Ankudinov. Leningrad project (17).
Abilites "M-K": V. Egorov. In captivity authority (21).
Furniture with his own hands: Soft carrycot (25);
"Sleeping" babies (25);
Compact and convenient (26).
Mechanical AIDS: a spinning Wheel in the style of a retro (27).
Our workshop: (29).
Tips from around the world (30).
Small-scale mechanization: V. Zayats. Driving veloplugs (32);
Toothy spit (33);
One by two (33);
Meet the holiday: (34).
Models in the world: A. Nesterenko. Start of class TA-4 (35). Advice to the modeller: (38). Sports: Kostenko. "Experiment-84" (39). Reader – the reader: (42). Radiocronaca service "M-K": Triggers JK-type and Schmitt (43). Electronics for beginners: N. Folder, E. Sawicki, E. Yuriev. Learn Morse code (45). Devices assistants: Vladimir Efremov. Under control – the pulse (47).
COVER: 1-4. -, "Eksperiment-84". Photo by V. Ruban; 2-I page – state farm CUT. Photo by A. Timchenko; 3. Competitions on radio sport. Photo By A. Nikolaev.
TAB: 1st page – Abilites "M-K". Fig. M. Petrovsky; 2-3 pages – Koktebel the show. Photo by A. Artemiev; 4-I p. – Club house masters. Fig. B. Kaplunenko.
Modelist-KONSTRUKTOR 1985-03 PDF (download)