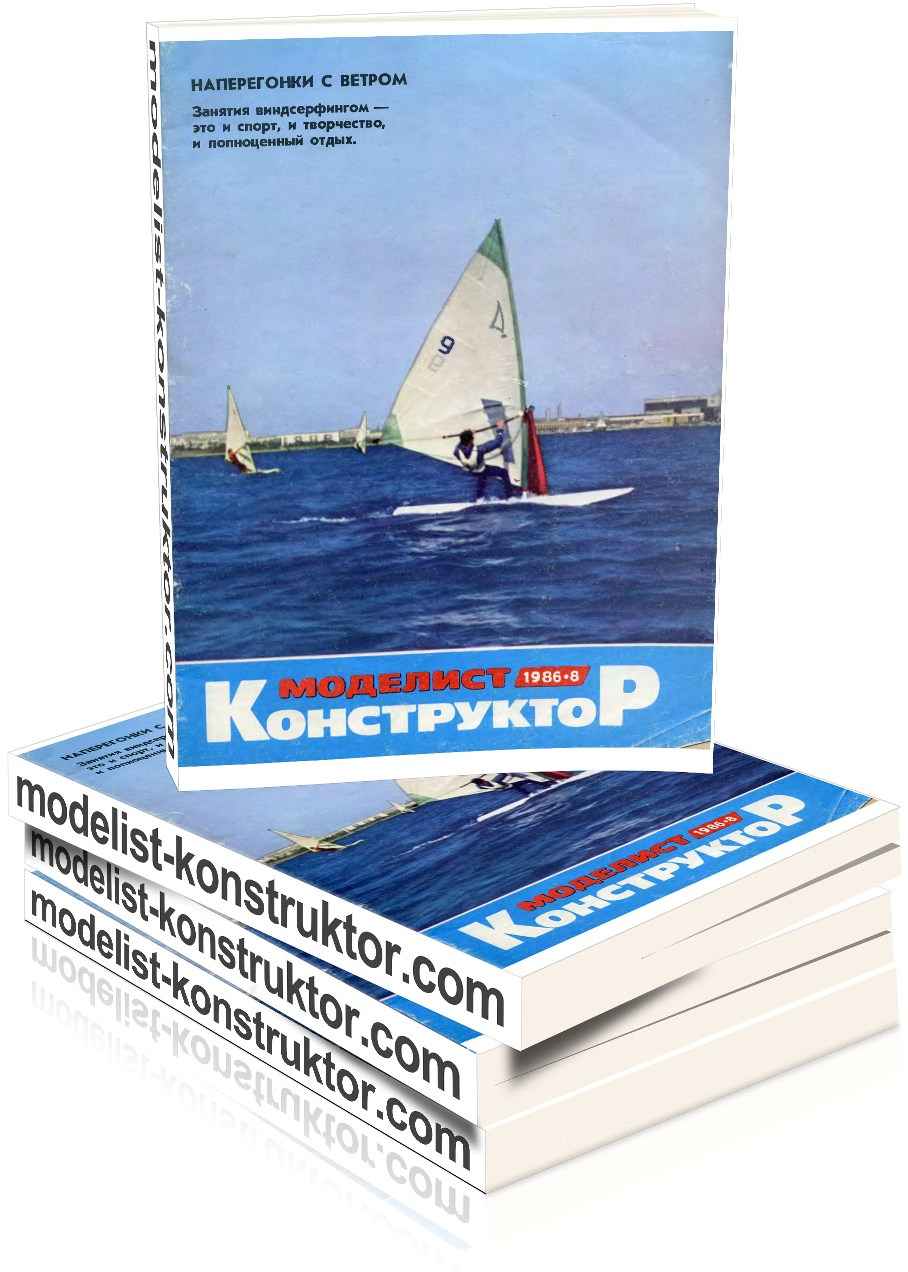 CONTENTS:
Cover story: L. Storchevoy. When calling a dream (1).
Organizer of technical creativity: G. Zaslavskaya. Find yourself (2).
Public KB "M-K": V. Filippov. Assistant at portage (4);
Yuri Zotov. N. Shershakov. Velotrade for the surfer (5).
Small-scale mechanization: O. Ostapenko. With water in… wheels (6).
Technique of harvest: Combine a large field (8).
17 August – day of Air fleet of the USSR: Andrei Markov. The bomber, which is feared by the fighters (9).
Models in the world: K. Lomov. The decision prompted glider (14);
V. Holguin. Winning starts (16).
Advice to the modeller: (17).
Technique of animated sound: G. Krylov. Monosilicide in stereopark (18).
Devices-assistants: A. Logvin. What is not "electronics"! (20).
Sea collection "M-K": G. Smirnov, V. Smirnov. Planing attack aircraft Tupolev (23).
Firm "I": A. Shepelev. Invite spring (25).
Around your lens: Yuri Morozov, M. Aces. Multiply, "Etude" (28).
Our workshop: V. Khrapov. Desk… on the ladder (29).
Tips from around the world (30).
COVER: 1 page – arguing With the wind. Photo by S. Belchenko; 2-I p. – XVI all-Union competition "Space". Photo by A. Artemiev; 3-I p. – V-Union winter competitions in ship modeling sport, Moscow, 1986 Photo by B. Lakhmetkin; 4-I p. – Selectamark. Making Zykunova.
TAB: 1st page – the Combine "don-1500". Design V. Lobacheva; 2-I page – Dive bomber PE-2. Fig. M. Petrovsky; 3. – Sea collection "M-K". Fig. V. Baryshev. 4th page – Wells. Photo I. Konstantinova.
Modelist-KONSTRUKTOR 1986-08 PDF (download)