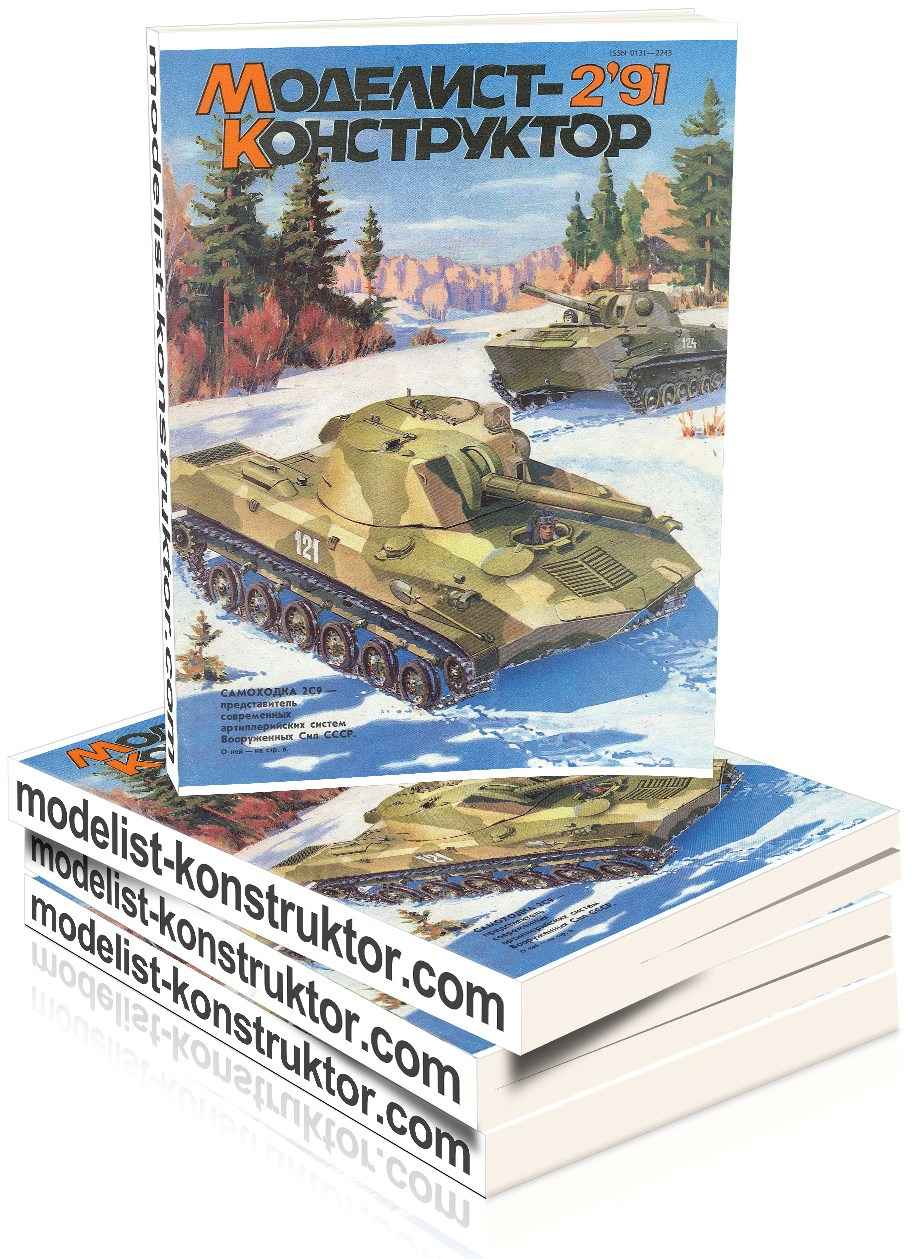 CONTENTS:
Cover story: "Motosam": Start (1).
Public KB "M-K": V. Korobovskiy – Folding… moped (4).
February 23 – Soviet army day: V. Knyazkov Artillery wagon (6).
Models in the world: Yuri Pavlenko – Replikar in model performance (9);
V. Holguin, A. Soloviev – For aerobatics (12).
Sea collection "M-K": V. Coffman – "the Second hundred years war" (14).
Furniture the hands: V. Antipas – … Begins with a hanger (17);
Wardrobe book lovers (18).
Our workshop: V. Gurulev – Plane …"harvester" (20);
A. Chmykhalov – Plane … on the rails (20).
Around your lens: Cutter for photo paper (21).
Myself electrician: A. Charkin – the Heat from the fireplace (22).
Tips from around the world (23).
Computer for you: V. Repko – "Expert" with the M (24).
Devices assistants: R. Kagarmanov Generator TIS (27).
Advertising: (30).
COVER: 1 page – self-Propelled guns 2S9. Fig. V. Lobacheva; 2-I p. – "Motosam-90". Photo by S. Gruzdev; 3. – "photo stitch "M-K". Making Ilyukhin; 4. the addresses NTTM. Photo Of Yuri Yegorov.
TAB: 1st page – "Sea collection". Fig. V. Baryshev; 2,3-I p. – Vernissage small well.d. Design V. Petrov; 4-p. I – KDM. Fig. B. Kaplunenko.
Modelist-KONSTRUKTOR 1991-02 PDF (download)