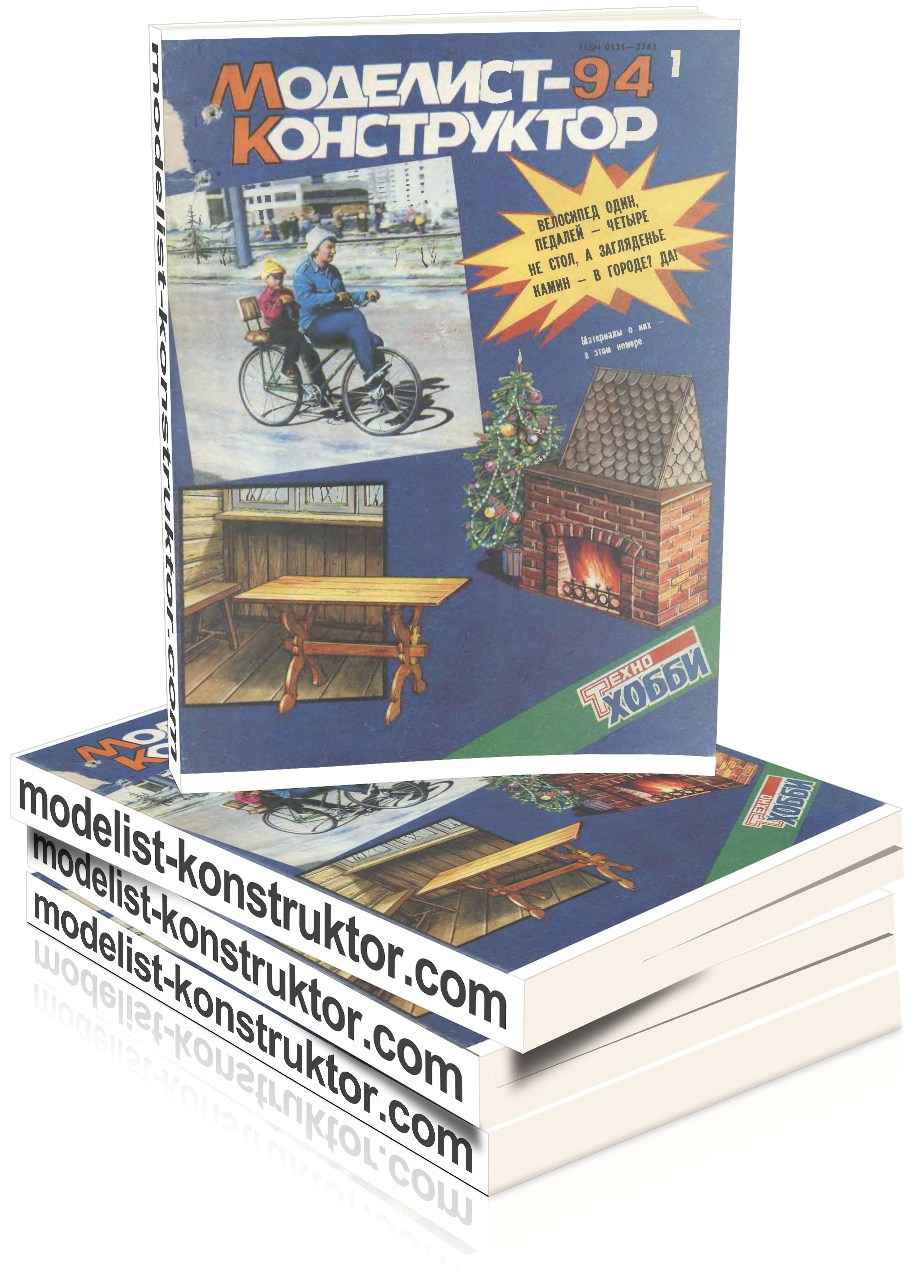 IN THE ROOM:
Public KB "M-K": V. Buturlin, O. Vakharlovsky. Tandem for two, three, four (2).
Avtomatservis "M-K": If in tow – giving (4).
Small-scale mechanization: V. Monakov. Plow: expect to do themselves (5).
Firm "I": Igor Mnevniki. "Well, fireplace flood…" (8).
Around your lens: O. Panic. Economical PN-70 (9).
Furniture with his own hands: In folk style (10).
Myself electrician: (11).
Tips from around the world: (12).
Hams tell, advise, offer: B. suave. Electronic ignition: options (13).
Reader – the reader: A. Fishchev. The radiator foil (15).
Electronics for beginners: V. Antsev. The referee signals (16).
Models in the world: V. Vitin. "Tomahawk" on a rope (19);
D. Karryev. Timer with folding wings (21).
Advice to the modeller: (22).
Sea collection "M-K": V. Coffman. Lovers of symmetry (25).
In the dossier the forger: Vladimir Burchak. "Number one" from Italy (27).
Armor Collection "M-K": M. Baryatinsky. The Heirs "Carden-Lloyd" (30).
COVER: 1 page – Creativity of our readers. Design B. Kaplunenko; 2. – Sea collection "M-K". Fig. S. Balakina. 3. – armor collection "M-K". Fig. V. Petrov; 4th page – Fireplaces. Design Boris Mikhailov.
Modelist-KONSTRUKTOR 1994-01 PDF (download)