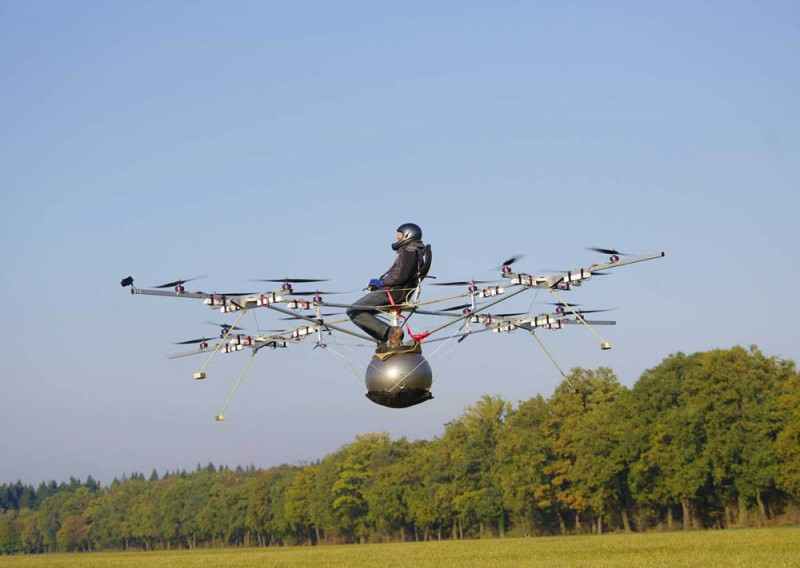 The engineers of the German company E-Volo for the first time took to the air piloted quadcopter is like a helicopter flying machine, equipped with many small screws. With this design it is quite compact, lightweight and inexpensive. Multicopter with several screws already in place, but still, they were unmanned and controlled by radio.
1. German physicist Thomas Senkel at the airstrip in the southwest of Germany made an unprecedented manned flight to an extravagant helicopter – electric device, which has 16 propellers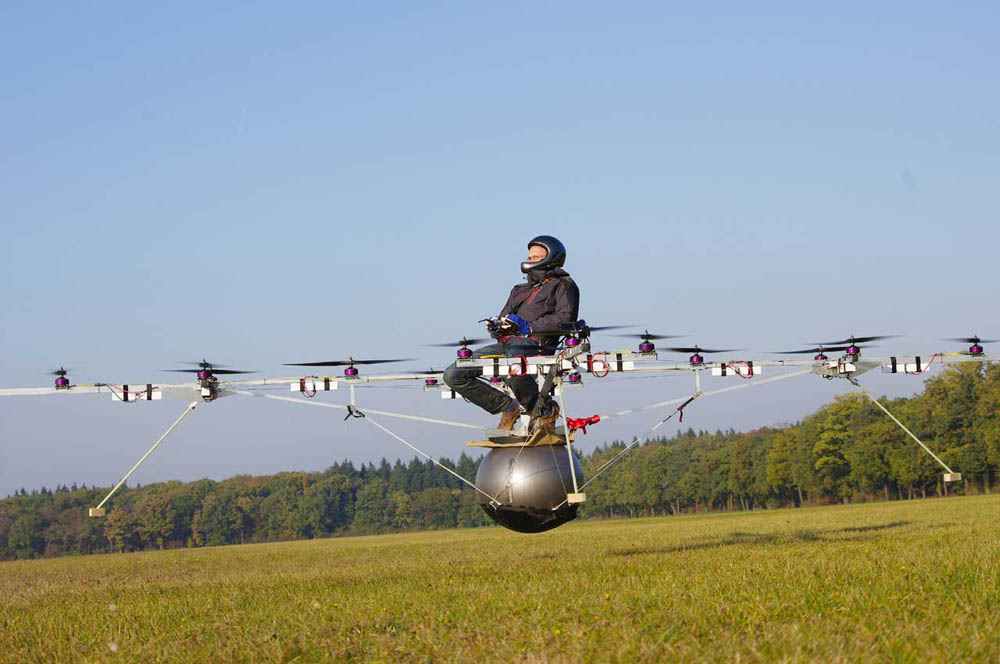 2. The dry weight of the unit along with lithium batteries is only 80 kg, i.e., the quadcopter does not just apply to the class of ALS, and it is a new subspecies, "not far from" ultralight electric airplanes.
The developers say that to control the pilot uses a simple joystick. During takeoff, in flight and during landing the pilot should not have to worry about speed and other things that complicate the lives of pilots.
3. Manned quadcopter can stay in the air for up to 30 minutes (depending on load and battery capacity). While the aircraft safely landed, even if you refuse a quarter of its engines.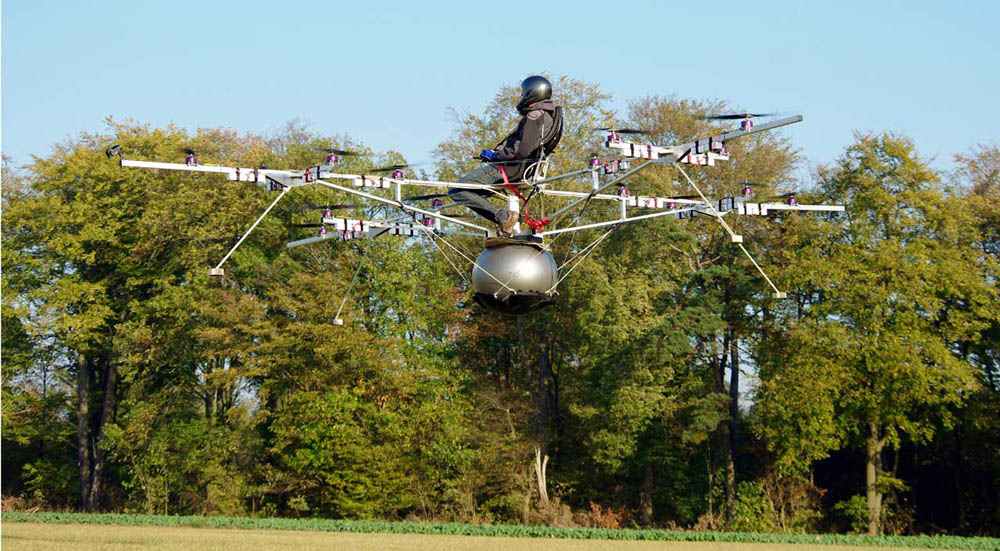 4. In the case of a significant trouble the machine together with the pilot will land on the parachute, which will be revealed over the entire design (which would be impossible in the presence of a helicopter rotor).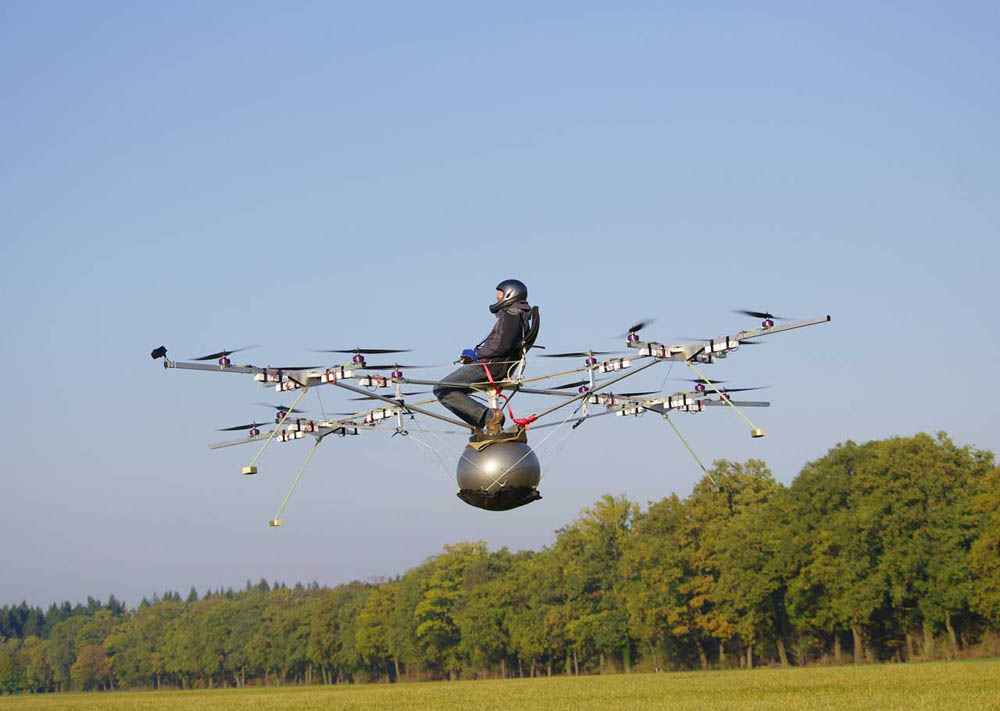 5. The team plans to develop a commercial version of the device (possibly hybrid: gas+electric), which can be in the air for at least an hour.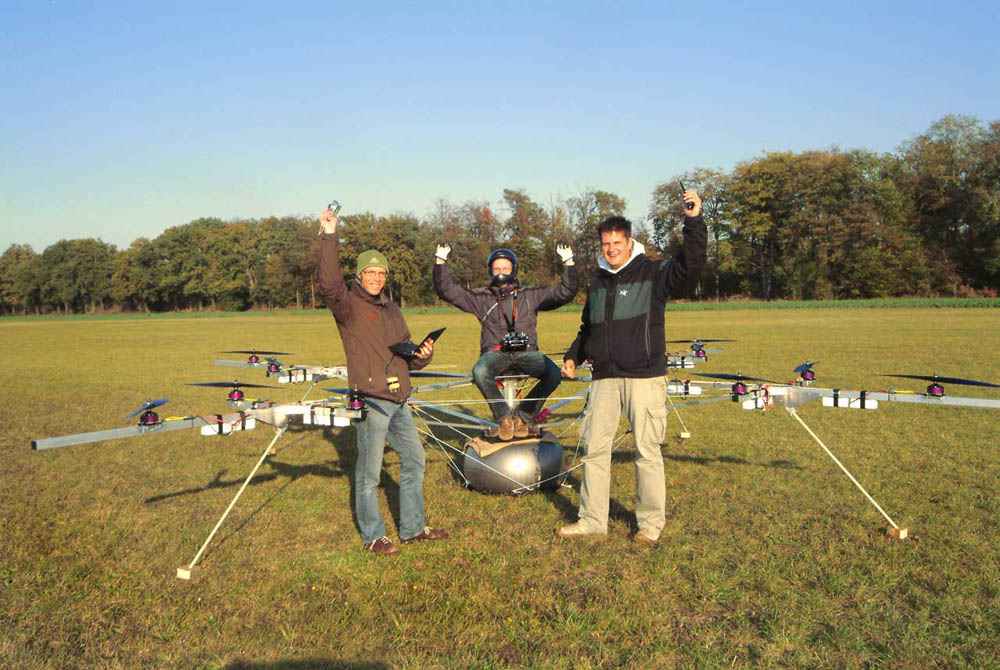 Atideo: