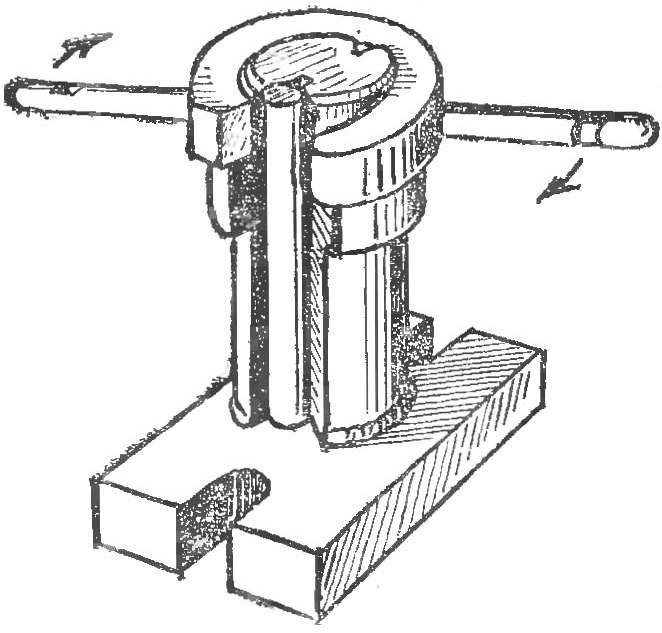 It is intended for the instant fixing of parts of circular cross-section axes, rods, rollers and the like. It can be used when drilling the end holes, milling flats, slots, or splines. The clip comes to the rescue and in the metal machining as it can be conveniently mounted in a vise. Another advantage of the device — a reliable fixation of the parts during processing.
The design consists of only four parts. This is a two arm, then the base is cut from steel plate with a thickness of 20 mm. Round Desk with two prismatic grooves planted in a hole in the ground and brewed. The cylindrical part is seized by the clamp: the outline of the inner part formed by combinations of Circles and Archimedean spirals.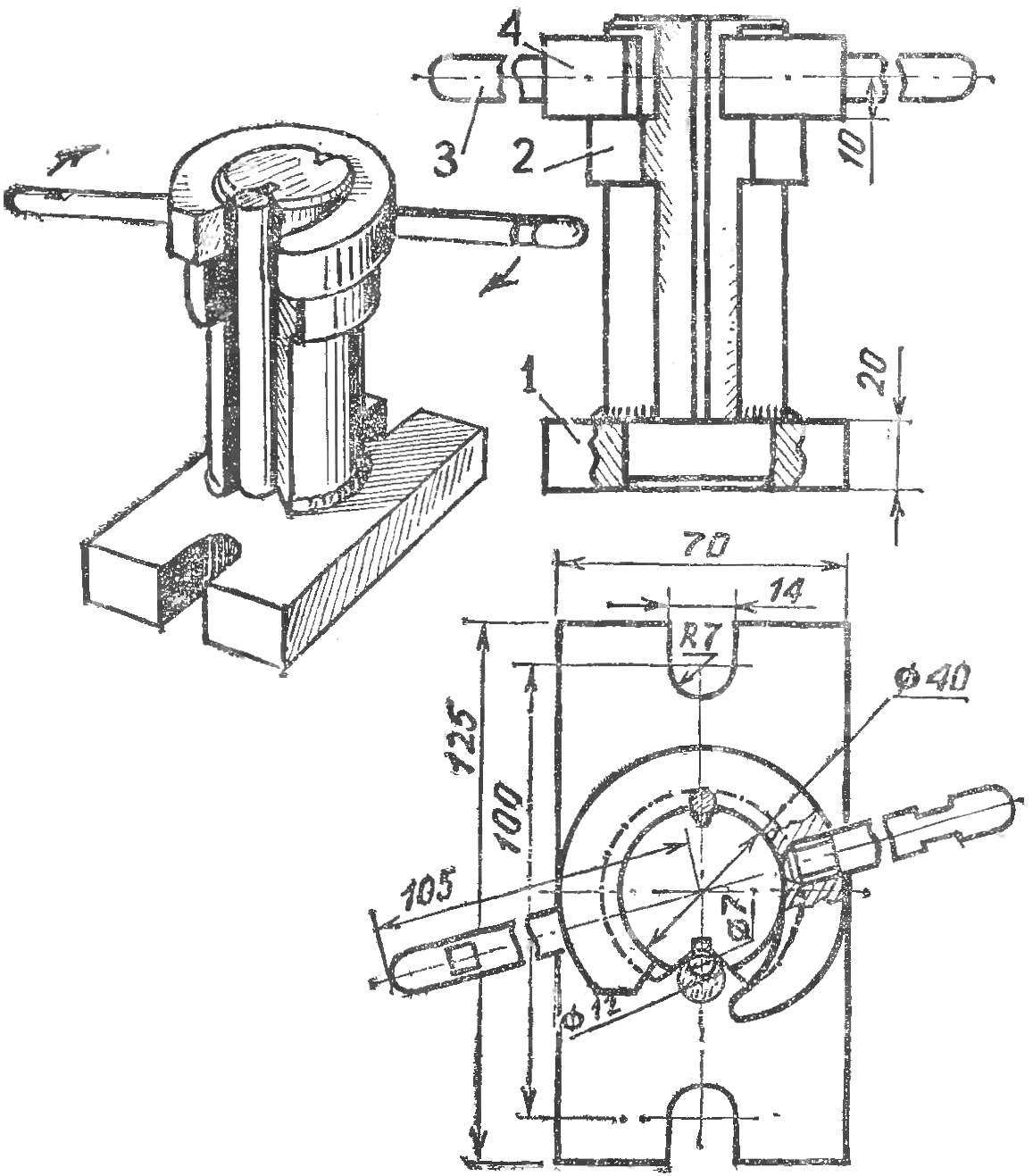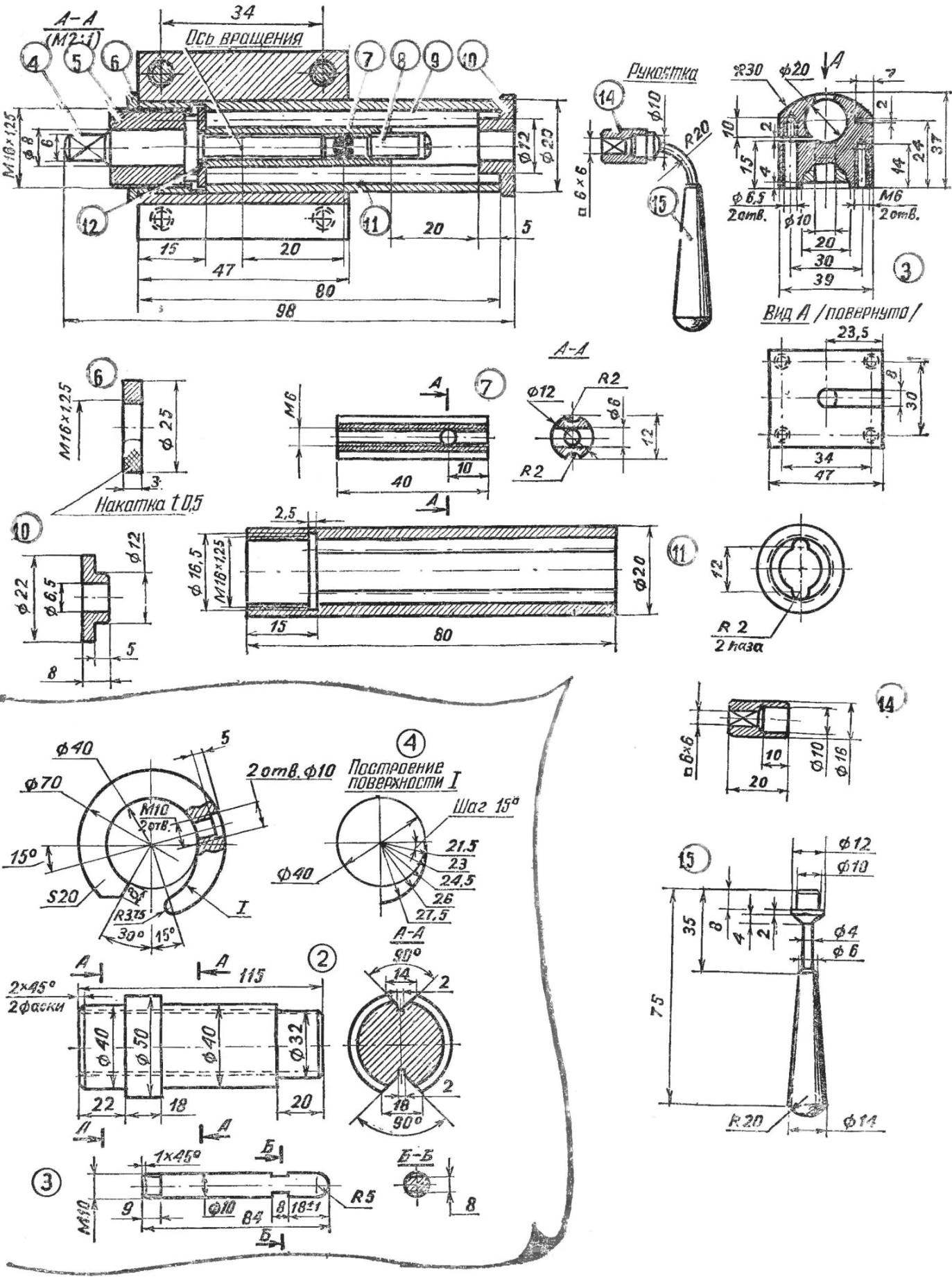 A device for instantaneous fixing of cylindrical parts:
1 — base 2 — stand with prism, 3 — arm, 4 — the retaining clip.
Works device. The rod is embedded in one of the prisms, the clamp turn — the part is fixed.
Clip allows you to work with roller diameters from 7 to 12 mm. If necessary it is possible to handle and details round.
V. REVANI, Sverdlovsk
Recommend to read
RUN… FROM THE WALL OUTLET
Every driver knows how it is sometimes difficult to start the engine of a car on a winter morning after long Parking. However, a relatively simple device powered from an AC mains voltage...
HEAT WITHOUT FIRE
Heat the water to 50-60° can setting developed by the participants NTTM special design Bureau No. 1 of the Institute of power engineering Institute imeni G. M. Krzhizhanovskogo....