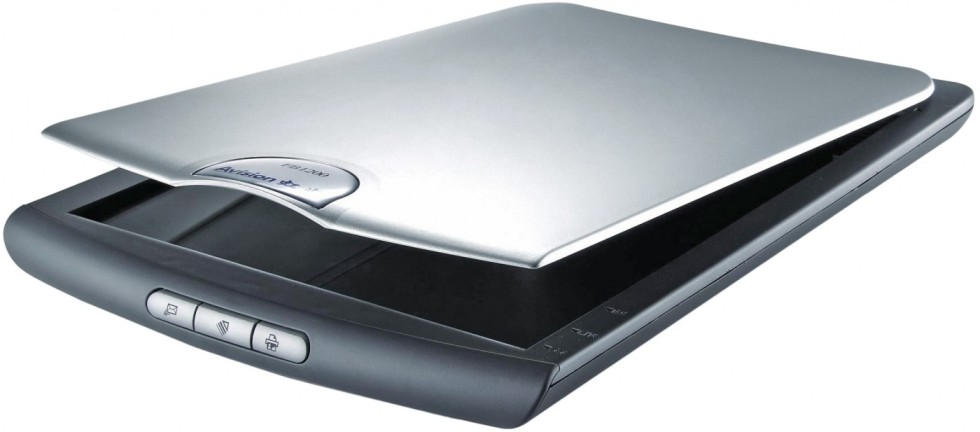 Often the users PC, with a passion for technical creativity, we have to make copies of drawings and face several specific problems. The paper, which made the original, sometimes it's yellowed, stained, stains. Or bad the scanner reads the image.
Facing up to the fact that the scanned page is obtained with a grayish tinge, when printing manifest spots. The paint is consumed inefficiently, and the quality of footage, finally, copies of "not inspiring" (left figure). To clear the drawing without modern computer programs is difficult and tedious.
I want to share experience and to offer the option of cleaning a scanned drawing using the operating system Microsoft Windows 98:
1.
Scan the drawing to Imaging (start> Programs>accessories>Imaging) as gray (gray) figure.
2.
Save the file in TIFF format under any name (for example, 111.tif).
3.
Run Paint (start>Programs>accessories>Paint).
4.
Open our file 111.tif, in the "Open" window under "files of Type" must be set to "All files".
5.
Save it in JPEG format. To do this, click the mouse in the menu "File" "Save as…" and specify the file type "JPEG (*.jpg; *.jpeg)", with any name.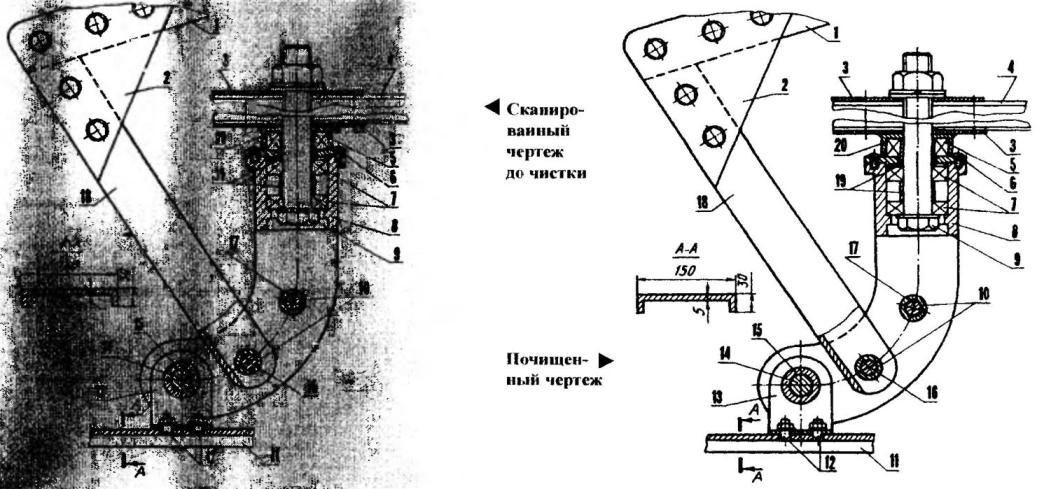 6.
We perform the procedure described in paragraph 5, only instead of a JPEG set 256-color bitmap (*.bmp; *.dib). After clicking on OK in the window that appears again, click on OK.
7.
Left looking for the button with the eyedropper icon, click on it with the left mouse button and let down the cursor ("eyedropper") to the remaining figure light purple spots; when you click on them in the lower left corner next to the set of available colors in a small window should appear as described above the color.
8.
After that, choose the "eraser" located above the button "pipette" and hold the right mouse button, erase the spots.
9.
Save the picture in BMP format.
10.
Erase unnecessary files, described in paragraphs 5 and 6 (the original item 2 — it is advisable to leave); the result is a cleaned drawing with minimal loss in image (right figure).
If the user has at least some experience in working with Windows, the whole cleaning process takes from three to ten minutes depending on the size of the drawing.
M. POVALYAEV, Yelets, Lipetsk region.
Recommend to read
THE TOOLS ARE IN "BANDOLIER"
Whether you're building a garden house or fixing a car is easier, of course, to have the tools at hand to not run for each and not lose after use. The simplest multi-bag"bandolier",...
TO HELP THE GARDENER — NAIL
We usually dig? Pushing leg, bury the shovel, then bend down, take the lower part of the handle, raise the shovel from the ground and turned a seam, having unbent, then re-bury and bend...