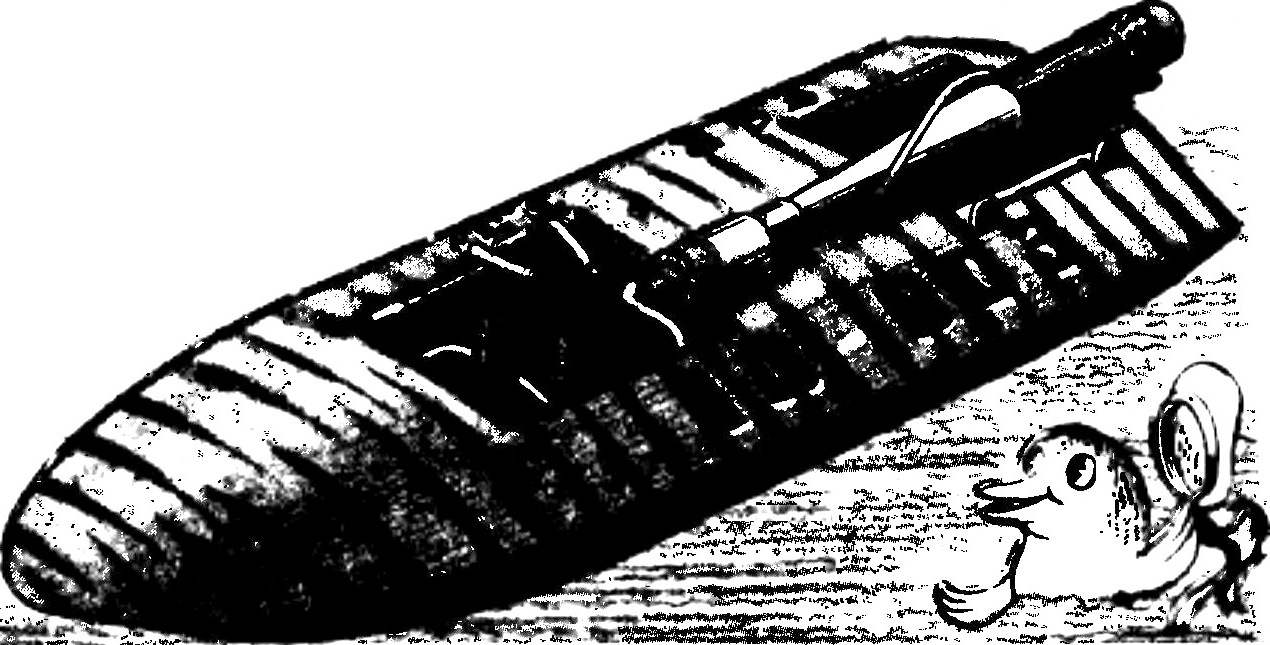 Is it possible to attract novice modelers that have passed the basics of learning sportsmanship, to build championship models class FSR? Some leaders of the groups say that is impossible: first, boys are required to accumulate a solid experience; others argue that such experience is much faster is in the process of making championship machines.
Perhaps, to reconcile both sides will help this publication, telling about the development model of the class FSR—3,5 Vlastislav Dvorak, well-known sportsmen from Czecho-Slovakia.
Do note that initially it RC boat was designed for younger modelers working in groups under the guidance of experienced athletes. Therefore, it will be unqualified references to the promised complexity technology: this development is easily reproducible even in the not-too well-secured environment; and good motors produces the desired class and our industry.
So, called the author of "the Dolphin".
The case of the model designed by the classical scheme. Its basis is a set of plywood formers and wooden stringers, covered outside with a thin plywood. Immediately it should be noted that the main link to build the entire boat is plasticized epoxy, and other adhesives do not satisfy the requirements of strength and moisture resistance. The design model of the balsa is missing, except for the elements of the deck, which with equal success can be made of a light lime or even sturdy cardboard. Some compartments of the hull to reduce noise levels from the skin and to ensure the flooding filled and glued blocks of foam plastic or, if possible, after Assembly in these compartments are introduced foamed composition.
Frames, blanks which are cut out of plywood indicated on drawings thickness, stripped and brought to accurate size using emery paper of different grits. Axis all frames you need with maximum precision to perform the rectangular opening 5X6 mm, which items are placed on glued two strips of a cross section of 3X5 mm Assembly pin. After gluing the main part of the set pin is removed together with the pre-nedorezannye parts of some frames (these areas are shown in the upper dotted line).
Aligning the frames on the pin and controlling the mutual position of the parts with thin copper wire are tightened into place the rail stringers. Again after checking the correctness of the "dry" Assembly, the joints shed svezhenakleennyh epoxy resin. In some places where the bending radius of the rods is small (near the nose of the model), you may have to soak them to avoid cracking the wood. In this case, the resin should be applied only after complete drying of the drawn wire rods.