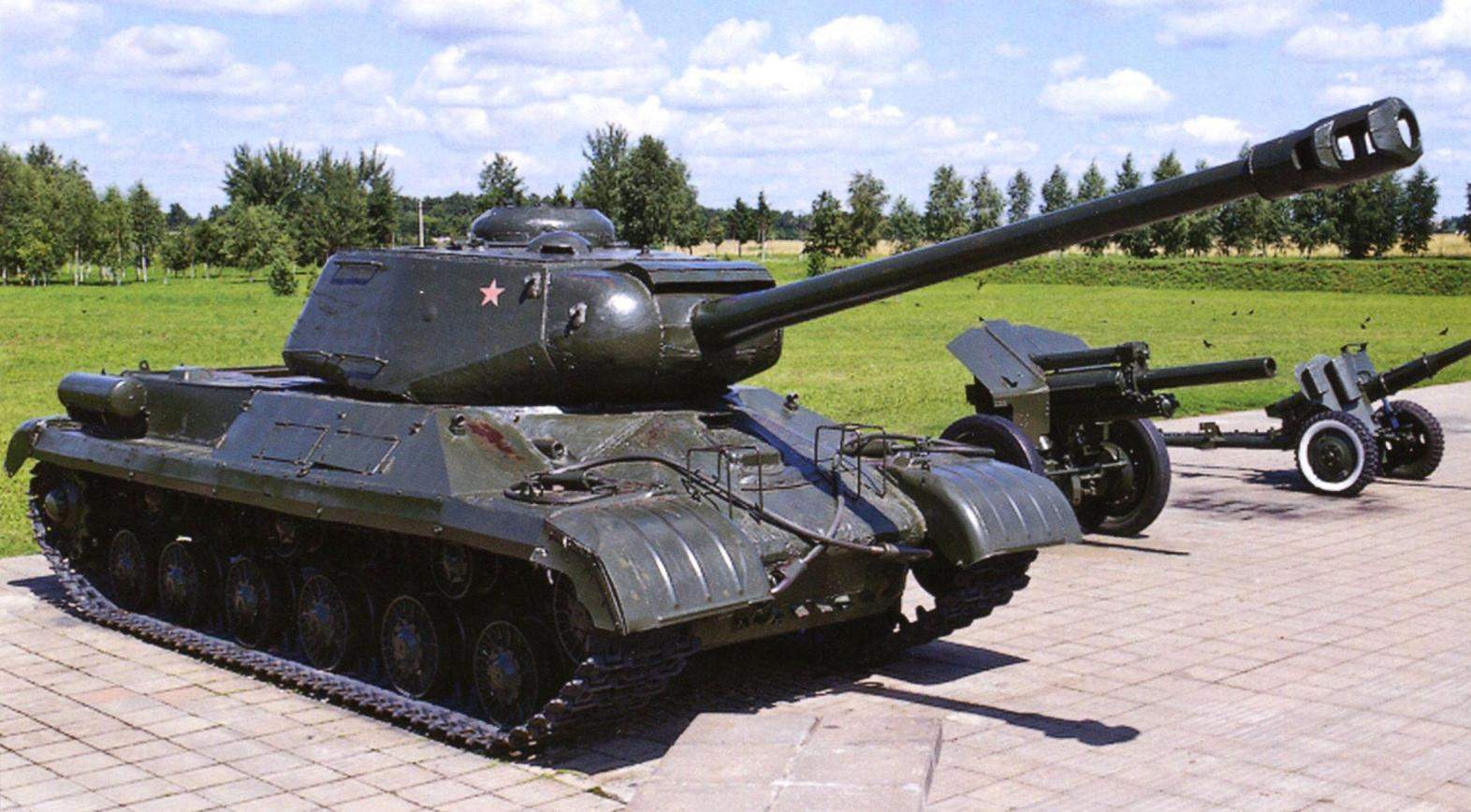 In December 1941, the design Bureau of Chelyabinsk Kirov factory (up to October 1941 – Chelyabinsk tractor plant) representatives of the Armored Directorate of the red Army considered the draft design of the new tank "Klim Voroshilov" – KV-13 — "high-speed tank enhanced reservation". According to the designers, it's time to create a "single tank", who would be able to combine all the positive characteristics of serial KV and T-34. The fact that KV was very difficult to manufacture, "not enough technologically advanced and not suitable to mass production in wartime". They had surpassed the T-34 but more powerful armor.
The new machine, which received the designation "object 233", was to "combine the abilities of a broad and rapid maneuver with the force of a frontal impact. The project is expected to produce 30-ton KV-13 (instead of the nearly 50-ton KV), moving with a maximum speed of 65 km/h, which had the armor of 75 mm, can withstand the shells 88 mm German Flak 36/37 guns. This "single tank", the mass corresponding to the average, and the defense – heavy, was supposed to be, according to designers, it is easier and cheaper, significantly reduce the complexity of its production, to increase remotepoint.
In March 1942 the whole of the project documentation handed over tacomamama Experienced factory number 100 (up to March 1942-pilot plant CHTZ). Oversaw the project chief designer of the people's Commissariat for tank industry J. Kotin. In September of the same year a prototype of the tank was demonstrated to the leadership of the Commissariat.