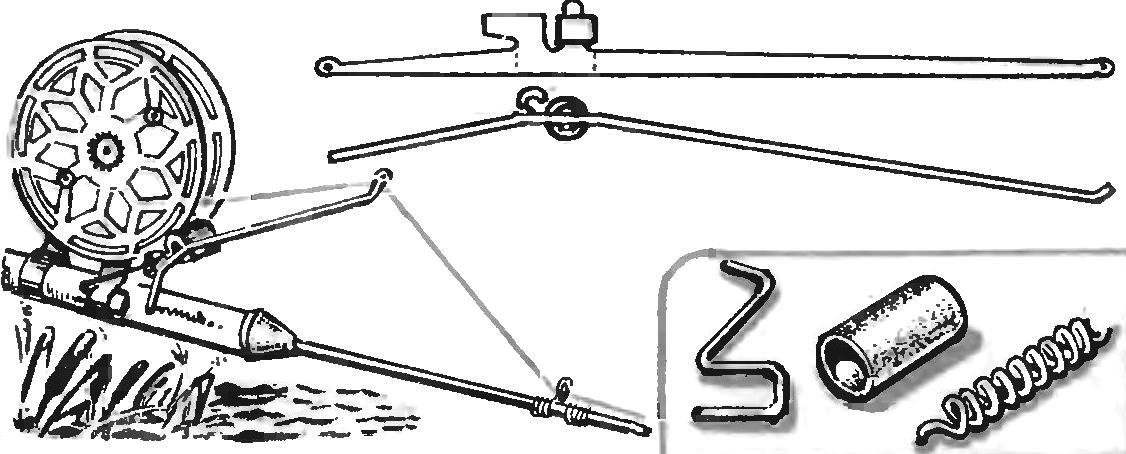 Throwing spinners on the reel of a spinning formed the so-called "beard" thread waste, which brings much trouble to the fishermen.
A simple jig made from aluminum plate, steel wire, cut medical hose and the spring, reliably insure against this trouble.
N. BARANGULOV, the city of Sibay
Recommend to read
NO WORSE THAN FACTORY
Brush motor run relatively short. And if not in stock new, home "helper" comes the forced inaction. Meanwhile, a new brush it is easy to make from coal cores extracted from the...
SAWING — DIE
Fans decorative fretwork jigsaw know: saws, fragile, broken — will not save enough! However, why not stock up? Not only by the saws, and a simple fixture to make them. The originality...