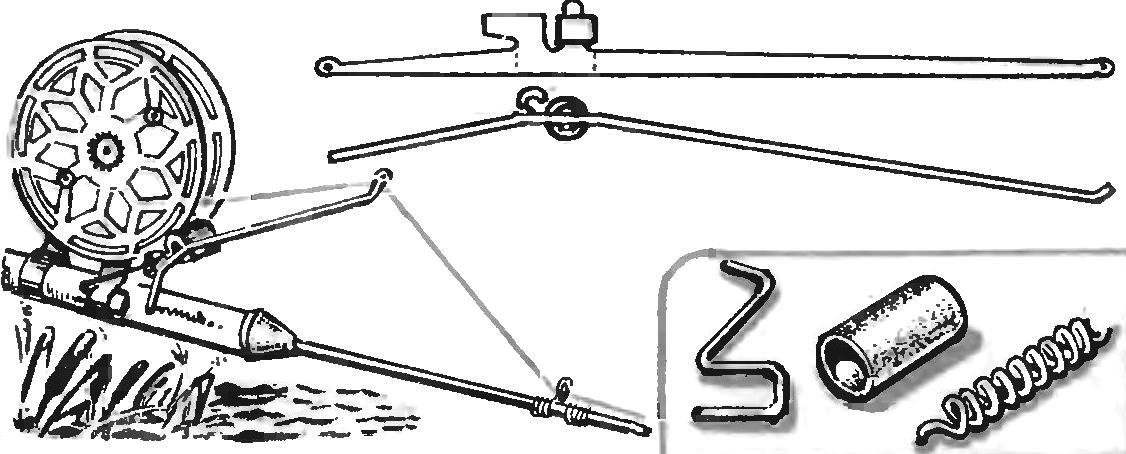 Throwing spinners on the reel of a spinning formed the so-called "beard" thread waste, which brings much trouble to the fishermen.
A simple jig made from aluminum plate, steel wire, cut medical hose and the spring, reliably insure against this trouble.
N. BARANGULOV, the city of Sibay
Recommend to read
MODELIST-KONSTRUKTOR 1984-02
CONTENTS: V. Moseikin. To educate patriots (1). On guard of the Motherland: P. Gorokhov, V. Korablin. BMP - sword and shield infantry (4). Models in the world: N. Nikolaev. The price...
WARNING LIGHT-IMPROMPTU
If your old moped or motorcycle there is a warning light that tells the driver about turning on lights, it is not necessary to open the harness wiring and to connect additional warning...