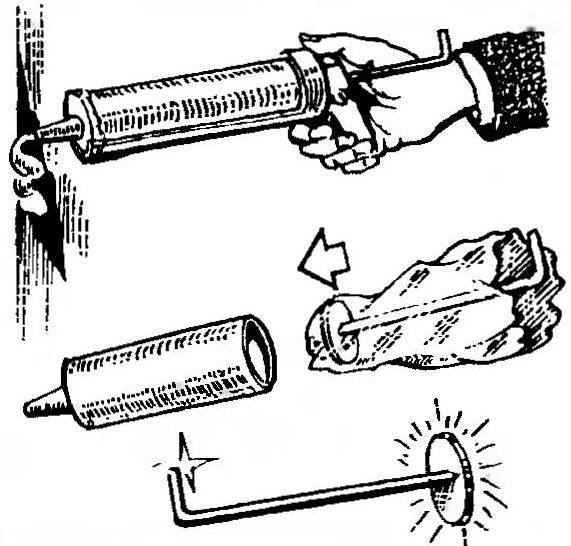 Now very common different sealants in a cylindrical plastic tubes from which they are extruded through the gun lever type.
However, the piston of the gun when it gets dirty penetrating into the cracks with sealant, which badly washed and harden. To avoid this will be put on the piston a plastic bag. After use the tube can simply be discarded.
Recommend to read
THE INSTRUMENT OF THE MIRACLE WATER
Long known as enjoyed a fabulous "live" and "dead" water Prince Ivan. Surprisingly, the principle of treatment it is obtained by electrolysis, is the same. First sore spot, for example...
A LITTLE INTELLIGENCE…
...and then you don't have to throw away empty plastic bottles of detergents. The tip of the bottle into a convenient funnel, the lower part will put on the table is a glass for...