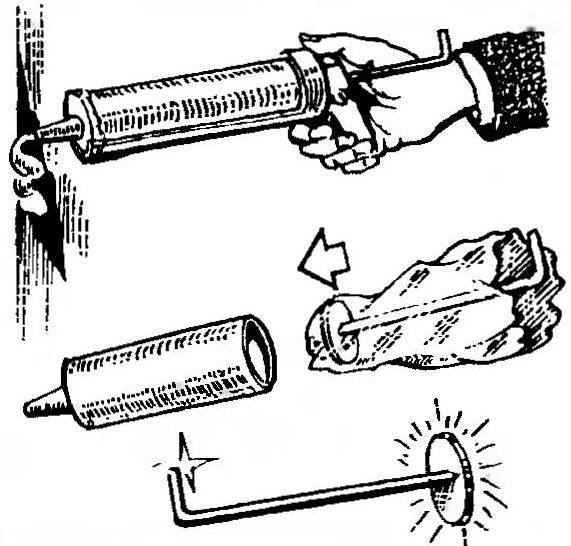 Now very common different sealants in a cylindrical plastic tubes from which they are extruded through the gun lever type.
However, the piston of the gun when it gets dirty penetrating into the cracks with sealant, which badly washed and harden. To avoid this will be put on the piston a plastic bag. After use the tube can simply be discarded.
Recommend to read
THE STORM "FIATS"
Soviet istrebitel-polutoraplan-15. In the early 30-ies of the last century in accordance with the existing at that period, the concept involving joint use maneuverable fighter biplanes...
ZAZ: FROM "TAVRII" TO "SLAVUTA"
Did you know that the first domestic car, which became the hero of a thousand jokes became legendary minicar, created at Zaporizhia automobile building plant? If a quick "flip through" a...