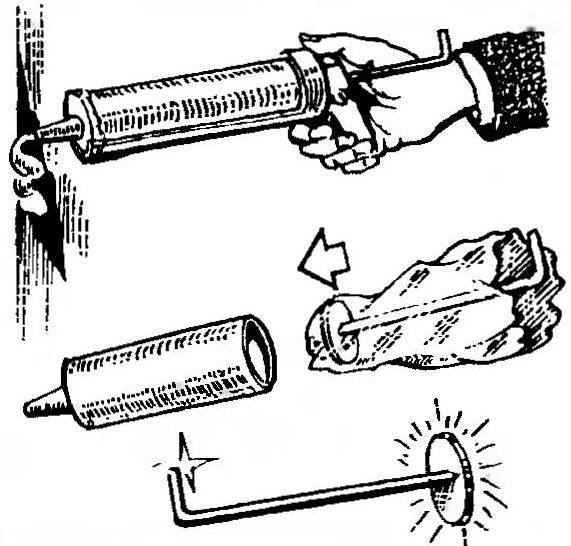 Now very common different sealants in a cylindrical plastic tubes from which they are extruded through the gun lever type.
However, the piston of the gun when it gets dirty penetrating into the cracks with sealant, which badly washed and harden. To avoid this will be put on the piston a plastic bag. After use the tube can simply be discarded.
Recommend to read
NAILS -SAFER
Unneeded hole in the wooden partition or details it is easy to putty. However, such a tube may eventually shrink or crack and fall out. This does not happen, if before applying the...
THE DRAFT IS NOT TERRIBLE
With insulation front door difficult to close up a crack from the attachment loops. However, there is a simple way to prevent the flow of air between the door and the frame: simply stick...