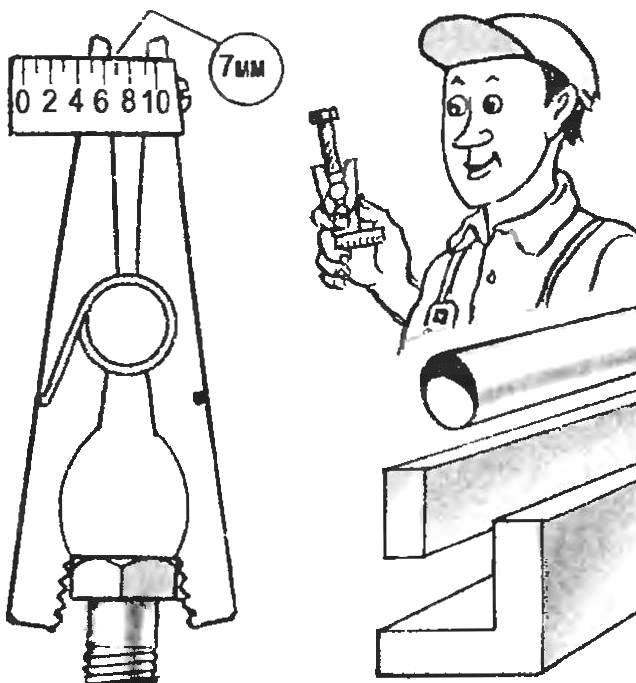 To measure the thickness or diameter of small fasteners do not have to have a caliper: rescue improvised version of conventional clothespins. It is sufficient to attach the metal plate coated with graduations as shown in the figure.
I. KORENEV, Korolev, Moscow region
Recommend to read
A CIRCLE WITHOUT A COMPASS
The sister with the cutting it took to draw a circle the diameter of which more than allows a compass. Rescued... a school ruler, which my dad drilled hole (see figure). The first of...
PROTECT LINE
When painting window frames, no matter how trying, and at least one smear Yes gets on the glass. Remove also dried up blemishes without damaging the coating of the frame, not a simple...