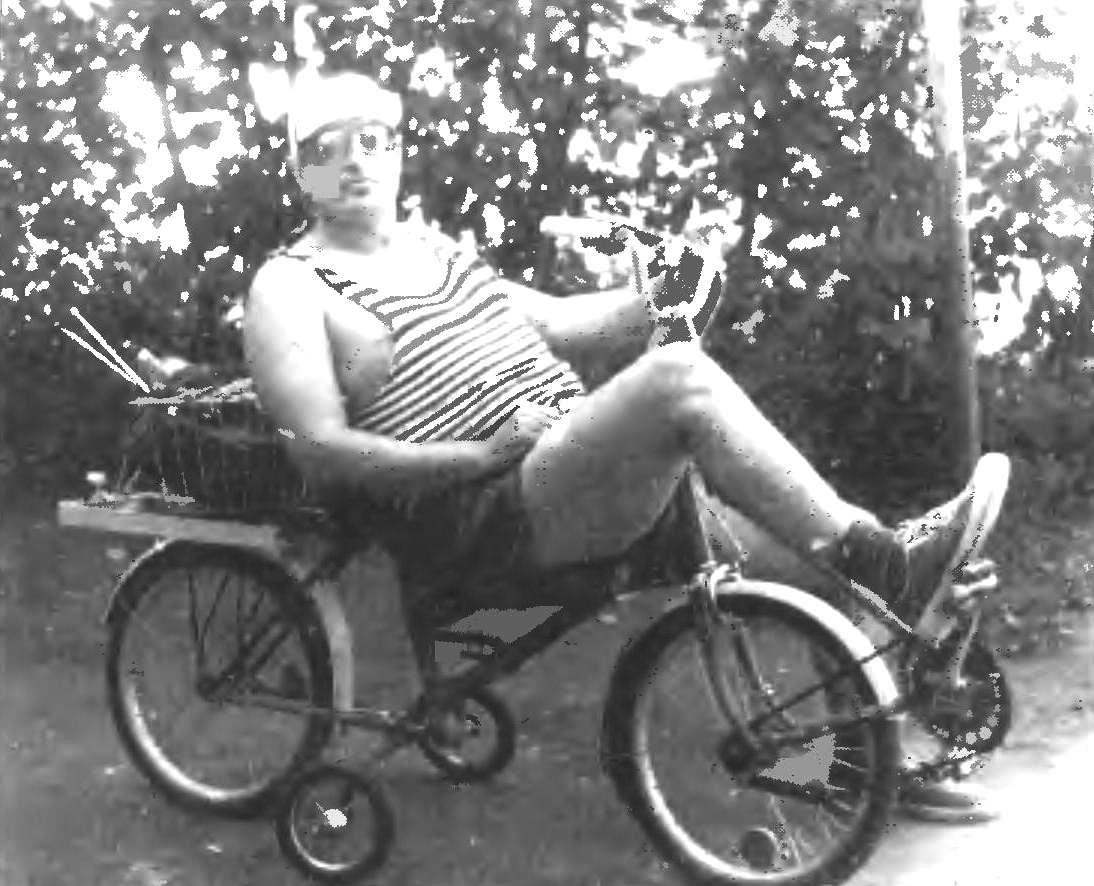 I — a longtime and devoted reader of the magazine "modelist-Konstruktor". And now decided to write about my velomobile, which has created, as they say, "on the knee".
The basis for it was a serial bike "salute". Additional components and mechanisms applied, if possible, is also ready: the main wheels — from "Kama", a side — from a child's Bicycle. Homemade — trunk, seat and leading the elliptical sprocket. The last part made according to the description given in one of the rooms of the journal "modelist-Konstruktor". Drive — on front wheel.
To store the velomobile as a base bike, add up. To do this, the trunk is removed, and the side wheels turn along the frame — it is only necessary to loosen the wing nut that secures their console speed axle to fork.
It is also important that the design of the recumbent assembled without welding and can easily and quickly be transformed back into two-wheeled bike.
I. KLEINERMAN, Orenburg
Recommend to read
"BEAST-MACHINE"
The idea of transporting tanks by road transport arose during the First world war. It was the desire to make a real operational maneuvering tank units — that is, to make a quick transfer...
MiG-3: SPEED AND HEIGHT
In early 1939, at the meetings of the military and industrial leadership of the Soviet Union repeatedly raised the issue of creating new types of fighters and about the increasing power...