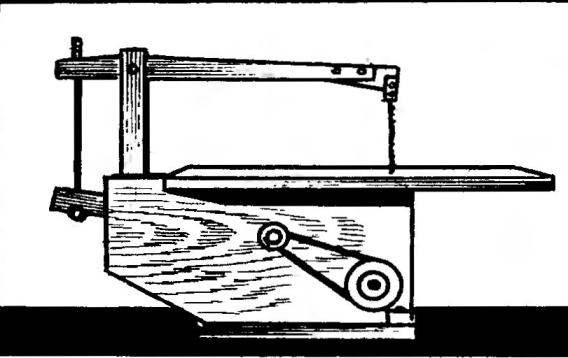 Though the proverb States that the red hut not angles, but the frame would remain just a frame, if the house is not decorated wooden lace Welt (sawn) patterns in the boards window casings, shutters, eaves. To revive this Russian national tradition is now trying not only woodworking workshops, cooperatives or factories, but also individual developers — if they erect a country house, cottage or garden house. A good helper in this laborious work can be a simple machine is a mechanical jigsaw. As actuator to match even the motor from a sewing machine.
The machine consists of two main components: the frame with the motor and rocking with a nail file.
The frame is made of 12 mm plywood and includes a base, a work table, and a box, inside which is mounted a shelf bracket with motor and intermediate shaft, double-strand pulleys which are located outside and are connected by a rocker belt. From the opposite side are eccentric and rocking.