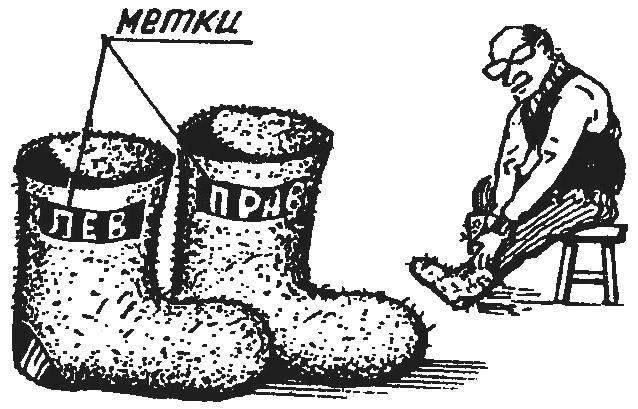 Any new boots at the beginning, on one foot, because they are made on the same block. And the first time they have to break in order to mold them left and right. But it will not do in this period to wear them without removing. A shot — easy to confuse then you. To avoid this, it is enough to sew to the tops label in the form of colored threads or strips with the inscription — each boots will always be a "his" foot.
V. GOLOVASHIN, Rybnoe, Ryazan region.
Recommend to read
ANTIMASONRY INSOLES
In the proposed padded insoles for shoes is nothing new, but... To the insole not "went" the shoes, cut they have a few larger native insoles with the edge at an angle of approximately...
CODE FOR SLIDES
Offer a simple method of organizing the slides in the home photo collection, facilitating their search and even the compilation of the program sequence display. Enough side framework to...