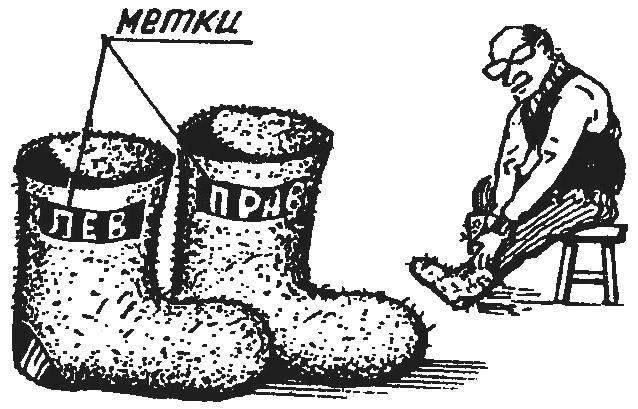 Any new boots at the beginning, on one foot, because they are made on the same block. And the first time they have to break in order to mold them left and right. But it will not do in this period to wear them without removing. A shot — easy to confuse then you. To avoid this, it is enough to sew to the tops label in the form of colored threads or strips with the inscription — each boots will always be a "his" foot.
V. GOLOVASHIN, Rybnoe, Ryazan region.
Recommend to read
"GRASSHOPPER" WITH MOTOR D-6
Increasingly, in an editorial post meet the voluminous packages of drawings and descriptions of improvised microvesicles. Their fundamental difference from development of previous years...
THE THREE-STEP CUTTER…
Like to gain the space velocity of the rocket help a three stage engine, three cutter proposed Odessa innovator P. I. Podolyan instead of one, possible to achieve "cosmic" speed cutting...