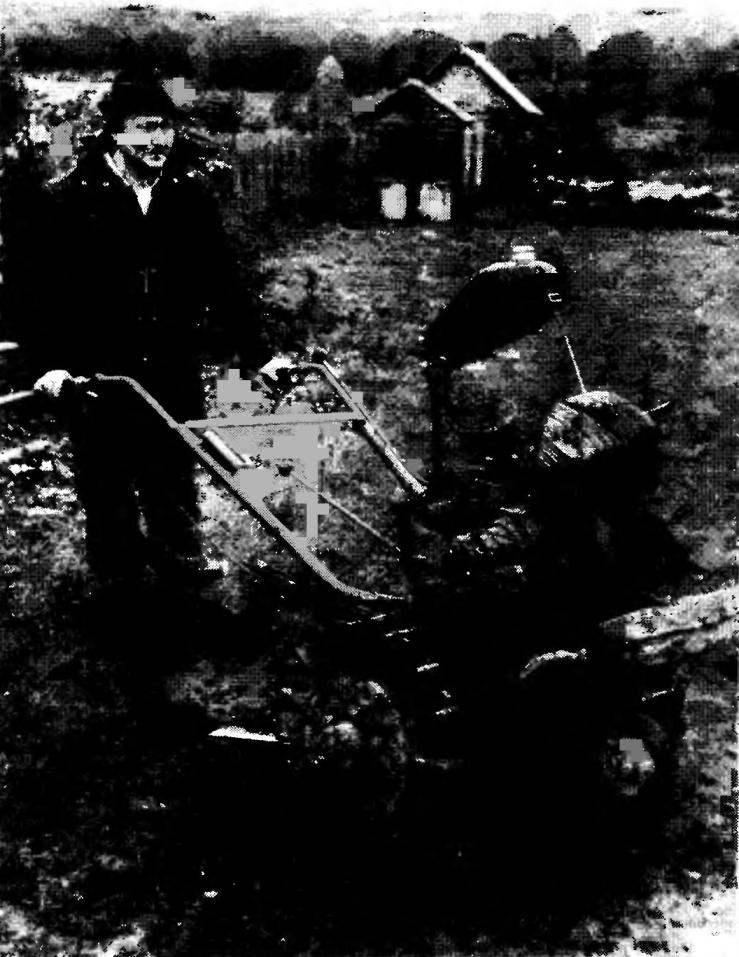 Based on its first walk-behind tractor I took the "Vyatichi", technical description, sketches, key components and parts of which were published in the journal "modelist-Konstruktor". However, my opportunities, logistical and industrial base differed from what had the author of "Vyatichi". The result was a homemade, little resembling the original design. Collected, as they say, every little helps, a farm machine though and does not look flimsy, but in front of a heavy loam of our black earth gave in — slip and quickly buried in the ground. Was not helping, lightweight or powerful enough engine of the scooter "Electron" or "bus terrain" with studs, welded on lugs. Namayavshis with such would – be tillers in the seed, I had to disassemble it in order to fly to make yourself a stronger metopomancy, working equally well on different soils and under any weather conditions.
The main condition in the design of the walking tractor, which I set myself, was the widespread use of used nodes of domestic appliances with a minimum of their alterations. Besides some experience I already had. Plus accrued knowledge coupled with patience and hard work… the result was adapted to the local conditions, reliable farm machine (Fig. 1) I called NLS-2, or just "nil". Sure if there it ever any failure, problems related to repair, I will not. In most cases it will come down to replace the failed node or part.
Take, for example, powertrain and skin Torno frame. They, like many others in the design of the NLS-2, — industrial production (from sidecar, SZA without any changes). The reducer or adapter: it is used as a main transmission from the same sidecar (i=2,08) with locked differential. To do this — to block — is not difficult. It is only necessary to weld the neck of an output axle shaft to hub, on which "sits" bearing. Such a weld can be made, even without disassembling the differential, you only have to protect the ball cage with asbestos or other fireproof material.