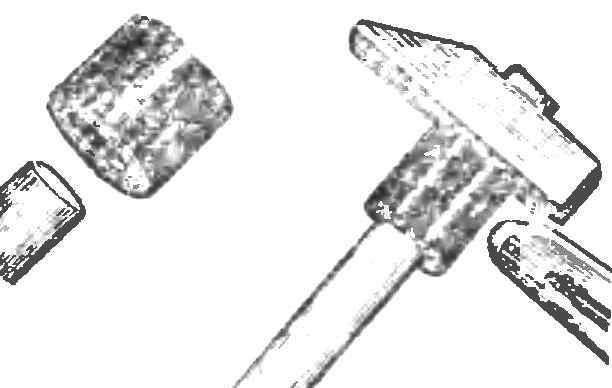 Of all the impact tools — an axe, a sledgehammer, a pick, and others more in the process suffers hammer: slip a large nail or chisel is not lost on its wooden handle. To protect her from injury, sometimes near the striker even impose a safety metal strip. However, it is easiest to cut from rubber or plastic tubing of suitable diameter, wide ring and plant it on the handle.
Recommend to read
AND HAMMER — EASY
Even firmly planted on the wooden handle of a hammer eventually relaxes from the shock and shrinkage of wood. Again to strengthen it will help the screw, screwed in the center cross,...
WOOD ENGINEERING
Say, in the Urals during the difficult years of chaos after the civil war an artificer built a car where everything was wooden, even the engine. However, if the wizard so the echo...