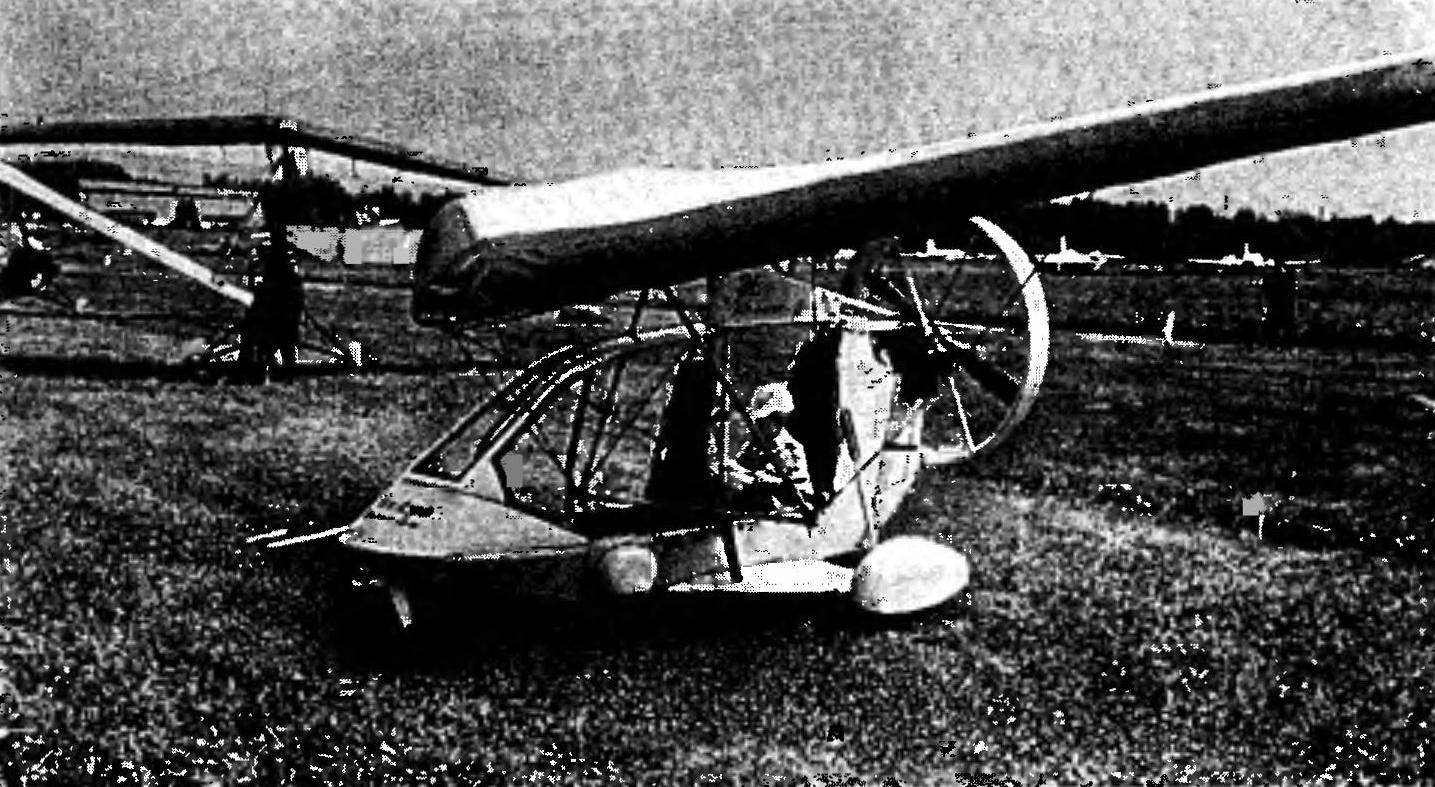 This small aircraft drew more attention to themselves at the Tushino international salon in June 1995. It differed from other such somewhat unusual layout. In conversation with its creators revealed that this design decision was made as a result of deep theoretical and experimental work conducted by the authors in the field of aerodynamic interaction of the wing and the propeller trikes. Learn more about your child we asked one of the designers of the project "Comet" and the pilot S. Sitdikova.
The story of the creation ultralights "Comet" originates from the late 70's, when a group of enthusiasts — employees of NEAL and listeners vvia im. N. E.Zhukovsky — decided to devote his spare time to the study of the aerodynamics of the wing of the glider, after experiencing a time of rapid development in the former Soviet Union. Simultaneously conducted and design work. By the time of the creation of the first glider in the wind tunnel were obtained aerodynamic characteristics of wing profiles soft, investigated the effectiveness antiekeradio device for the elastic model and with a computer calculated distribution of the air load on the wing required for calculation of the design strength.
Our first trike AX—1M (V. Aparinov, A. Karas, S. Sitdikov) was established in 1983 as part of my thesis. It was intended to receive the Express information on the terrestrial environment in the vicinity of the specified objects. The main ideas implemented in this design, got its further development on all subsequent machines. It is primarily a wing, is made without upper braces; antiekeradio device located in the end parts of the wing; propeller enclosed in an aerodynamic ring.
In the course of further work on the creation of daltelecom, such as COP—2 (1987, single) and "Comet" (1993, double), a group of authors — A. Karas, S. Sitdikov, Y. Shchegolev — developed a new aerodynamic configuration, which organically includes all the elements mentioned above. This will significantly improve their flight performance and operational characteristics.