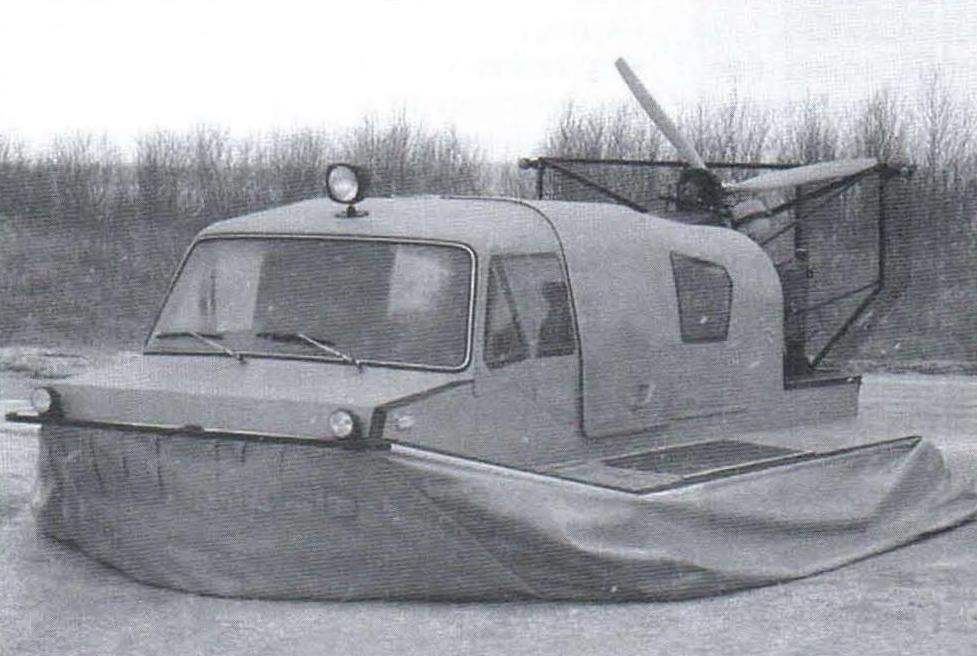 This is a hovercraft I built for several years. Engine – from VAZ-2108 with a capacity of 74 HP, Case – fiberglass, fiberglass epoxy resin, is made of the type "sandwich" with the Styrofoam plates. The structure weight was about 370 kg. propeller – propelling three-bladed, with a diameter of sweeping the surface 1700 mm and variable in place of step. There are still two the blower for pressurization of the airbag. Skirt the cushions are made from French awning waterproof material with a density of 600 g/m
2
.
Cabin – heated "oven" – from "Gazelle". Windshield – from the VAZ-2107, side – plexiglass.
SVP – transportation all-terrain and all-season: snow and easy on water, over land and ice hummocks.
Cruising speed at 2500 rpm about 50 km/h.
A. VANDUSEN
Recommend to read
WHAT'S THE HURRY, HANG GLIDER?
The gliders don't need to explain how important the safety speed indicator. Such a device is especially valuable for beginners: its tip in a timely manner saves the pilot the novice from...
THE SLED WITH RUBBER BAND
That the cord does not interfere with the movement of the sled during the descent from the mountain, I propose to make it retractable. For this to end you need to tie the two segments of...