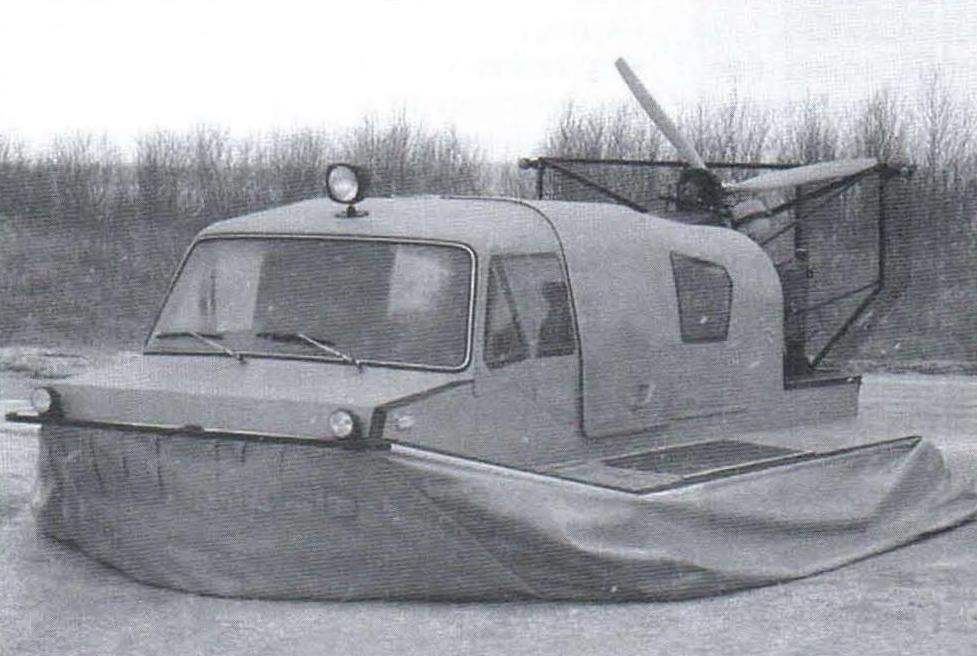 This is a hovercraft I built for several years. Engine – from VAZ-2108 with a capacity of 74 HP, Case – fiberglass, fiberglass epoxy resin, is made of the type "sandwich" with the Styrofoam plates. The structure weight was about 370 kg. propeller – propelling three-bladed, with a diameter of sweeping the surface 1700 mm and variable in place of step. There are still two the blower for pressurization of the airbag. Skirt the cushions are made from French awning waterproof material with a density of 600 g/m
2
.
Cabin – heated "oven" – from "Gazelle". Windshield – from the VAZ-2107, side – plexiglass.
SVP – transportation all-terrain and all-season: snow and easy on water, over land and ice hummocks.
Cruising speed at 2500 rpm about 50 km/h.
A. VANDUSEN
Recommend to read
DOUBLE KIT
Submarine kit built by St. Petersburg-Mikhail Puchkov. The double submarine (captain and passenger). Length - 5400 mm, width 1150 mm, height - 1300 mm, sediment - 660 mm, weight - 3 tons...
ETERNAL BUCKET
Somehow, examining the parts of a worn washing machine "Siberia", drew attention to her vatoobraznye the drum of the centrifuge and realized that he could still a lot to serve, and that...