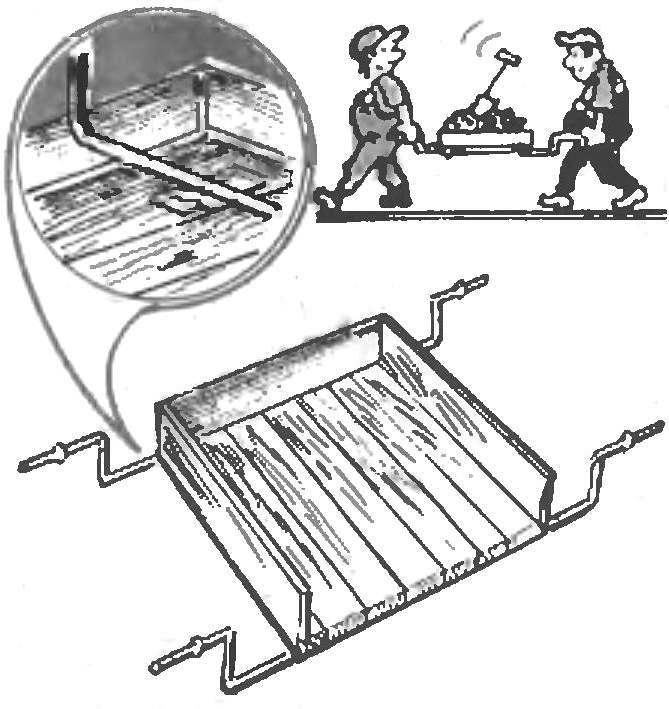 No building that is not without stretcher use them both outside and indoors, and in the basement. And to maneuver in tight areas with the load is not very convenient. It happens, hook hand corner or wall so that the canvas gloves will not save you from abrasions.
Offer the handle of a stretcher made of two curved tubes that are fixed to the bottom, staying mobile. In addition, this design will allow you to upload without changing the position of the hands.
S. FEDOTOV, p. Sangar, ASSR
Recommend to read
EPHESUS FOR STRETCHERS
No construction can not do without a stretcher, you have to use them indoors. Introducing heavy burden on the narrow stairs, passing through the doorway happens to be caught with a hand...
THE "HOOK" OF THE PAINTER
You paint the fence for the first time or renews oblasti — in any case, the work is time-consuming in itself, but still every time you bend with a brush or roller to the container of...