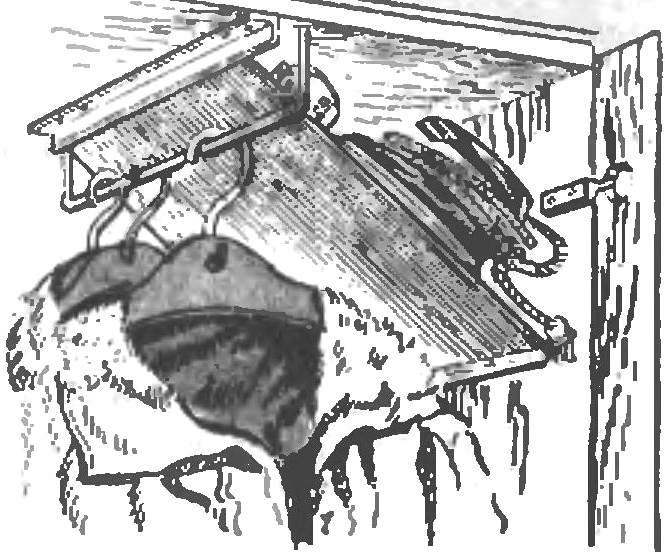 Posted a sloping shelf in the closet, as shown, will allow rational use of disappearing in a corner for storing all sorts of small household items.
Recommend to read
SIMPLE EXPANDERS
Strong, well-developed hands — the dream of all guys. The range of remedies that strengthen the hands, is huge. To hand firmly held a hockey stick, a tennis ranetka, easily controlled...
VELOPLIVD WITHOUT "DEAD ZONES"
Improving the efficiency of the drive — a problem which concerned not only the designers of the bikes, but the owners of these cars. Since the invention of the Bicycle pedal drive...