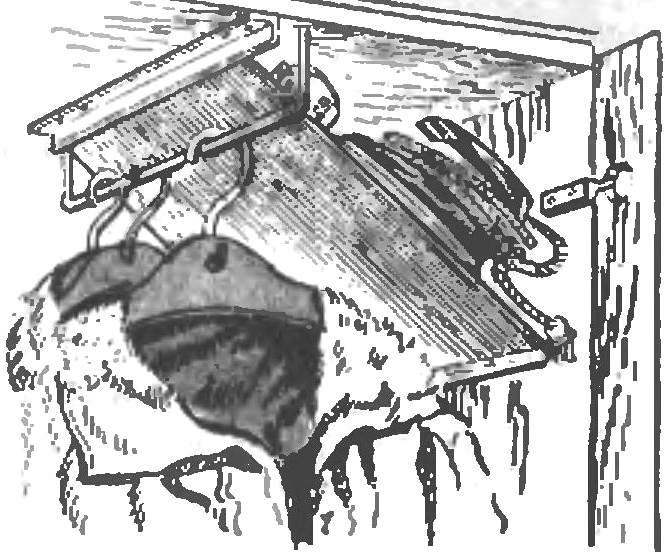 Posted a sloping shelf in the closet, as shown, will allow rational use of disappearing in a corner for storing all sorts of small household items.
Recommend to read
"TRACTOR", WHICH DOES NOT PLOW
The car was built in the days when I realized that the promised "reformers" two cars in exchange for vouchers, not only to me but also most Russians have never get. While we had to work...
THE GAZEBO UNDER THE TENT
For many years in his garden plot as a temporary shelter for the summer we built a wooden frame and pulled at his canvas tent. But every time it ended, he to the end of the season were...