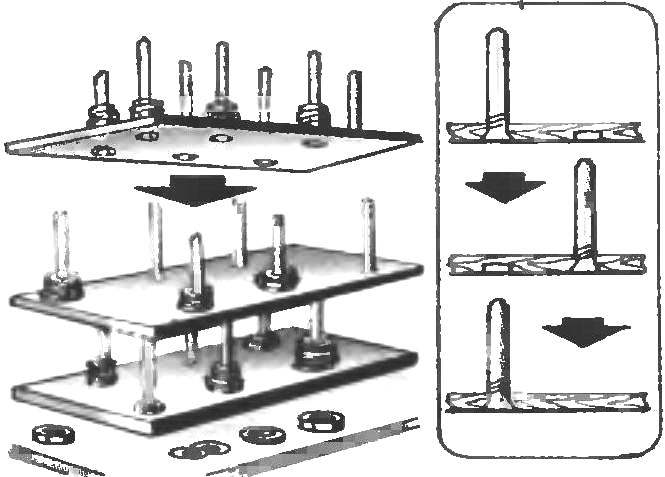 The storage of nuts and washers, strung them on hammered nails in the Board, not new but comfortable. I use it for many years, improving it over time. Modernization refers to the fact that the nails in the wooden bar hammered into two rows closer to the edges in a checkerboard pattern to better see the details. And to save space, three-and four structures make up a small rack, pre-drill the bottom plates of the respective blind socket under the nails-stand.
A. ANICHKIN
Recommend to read
WOOD ENGINEERING
Say, in the Urals during the difficult years of chaos after the civil war an artificer built a car where everything was wooden, even the engine. However, if the wizard so the echo...
THE NAIL WITH ONE HAND
Much easier working with a small nails can a upgraded hammer, with magnetic insert (see Fig.). To do this, cut a little wedge-shaped part of the firing pin, drill the socket for...