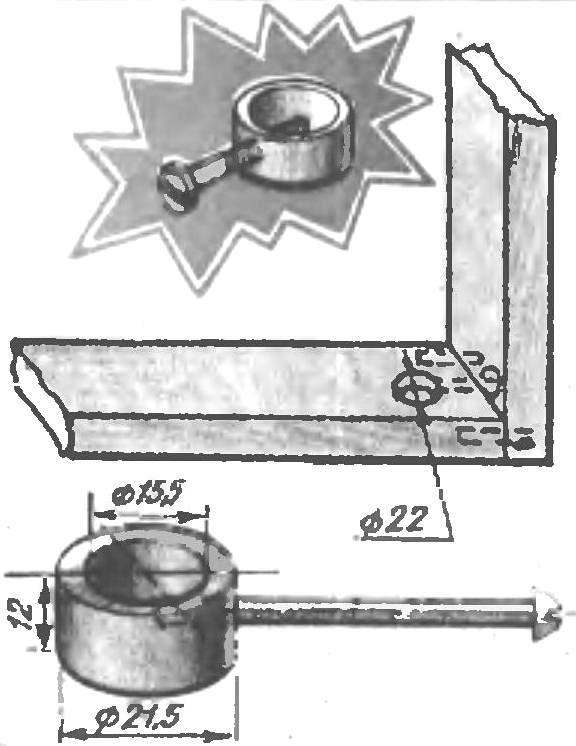 In commercially available furniture are widely used the connection of the horizontal parts from the vertical in the furniture bolts and nuts curved shape. located in special recesses. In the sale of such nuts is not found. Therefore home use less aesthetic ties on the corners.
In order not to violate the appearance of the product offer on its own to produce nuts in the form of a ring. For this pruning of the pipe you need to drill a hole and cut threads, appropriate furniture bolts.
V. BARBASHOV, p. Bashmakovo, Penza.
Recommend to read
CLAMP IN SIZE
If you need a clamp of a certain size, it can be made from what is at hand: steel rod, strip, angle or profile. Making them need the bracket, drill holes in it and threaded (or welded...
MEASURES THE BOLT…
To permit sheet metal, need metal shears and a line with the Scriber for drawing cut lines. And if you can see the curved workpiece? Use the bolt or stud of suitable length, as shown in...