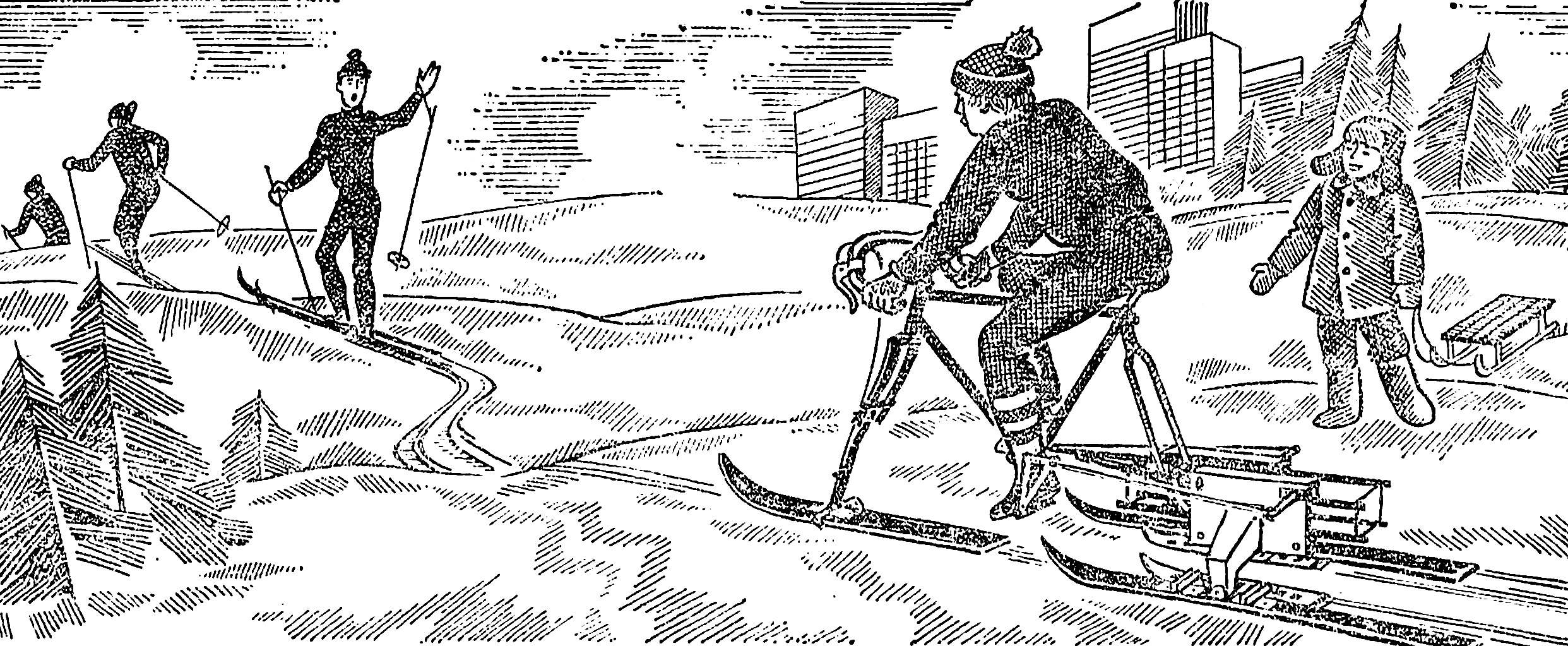 When winter comes, most cyclists have to put their cars on a trick. Snow and ice make the bike unusable for trips: narrow his tires are not suitable for winter conditions — it's not skiing. Why not actually put skis instead of wheels? Then roll the machine can be operated all year round.
This design created and protected by the copyright certificate № 971374. The device was reflected in the title: willigerod. It is possible not only to move down from the hills, but after the skiers Hiking in the snow.
Willigerod, a General view of which is shown in figure 1, is made on the basis of the standard bike. Its main elements: frame, front and rear supports, brackets, front steering ski and a rear supporting ski-followers.
Frame — from a sports bike "Start-highway"; it only replaced the connecting rod hub. Suitable frame road bikes and children's type "Eaglet". In this case, the specified dimensions of parts necessary to make adjustments.