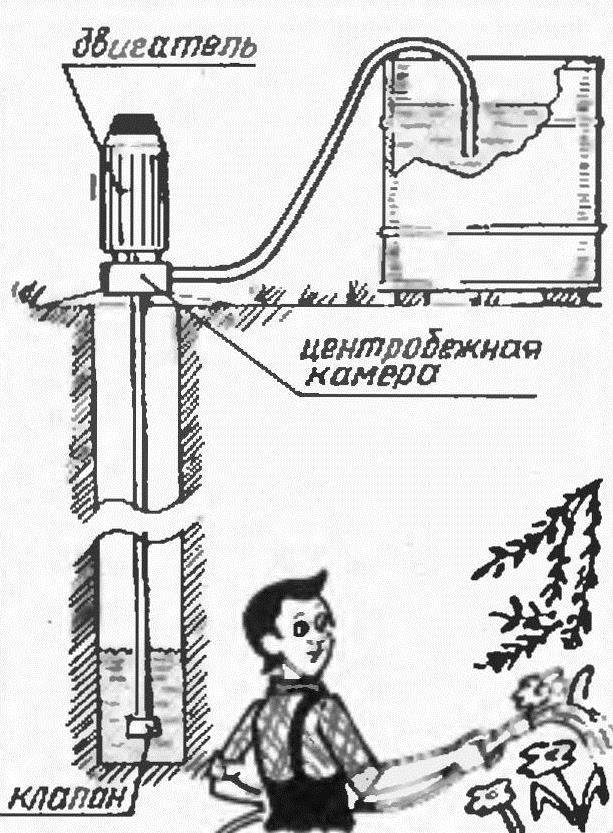 For lifting of drinking water from boreholes and wells, often used external centrifugal pumps of the type "don" or "Kama". It is a reliable and high-performance mechanisms, but they have their Achilles ' lie — backflow valve which keeps well enough in the system water during the period when Kasos does not work. As a result, the pipes creates air tubes that cause the water system in a kind of "embolism" — the pump ceases to swing, and to make him re-earn, we have to fill the system with water to avoid this, it is enough after irrigation to fix the hose on the hill or just put it in a container of water.
Recommend to read
KAWANISHI NIK SIDEN
Japanese aircraft and engine firm Kawanishi Kokuki KK was founded in 1928 and produced mainly military aircraft, which later was widely used in world war II — four-engine reconnaissance...
"ROTOR" WINNERS
Model rotocut. In the championship of Russia for sport flying the first prize winners in the class of models of steel rotochutes Larisa Ivanova and Alexey dirt. Today, our material about...