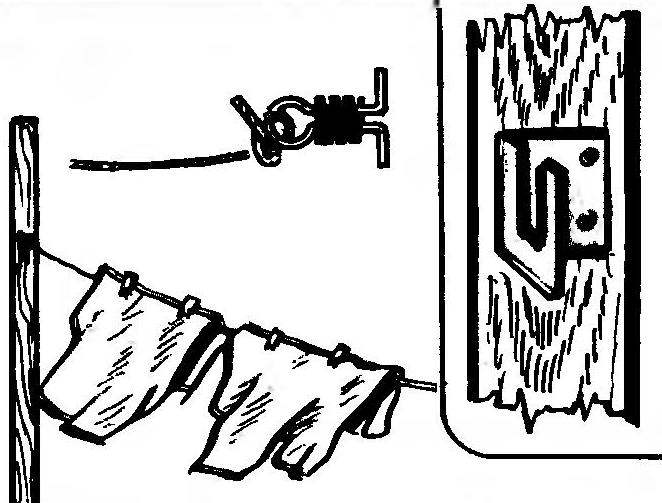 Clothesline, even if she is of synthetic fibres if left on the street, quickly becomes unfit for use. And every time to make and to tie-to untie troublesome. The matter is simplified if the ends of the rope to tie a kind of snap hooks from thick wire, and the poles attach to brackets with slots made from the metal bracket. Only enter the slot in one carabiner, pull the rope and at the opposite end to the second insert is fast and convenient, as well as to remove when the Laundry is dry.
I. SITKIN, Ulyanovsk
Recommend to read
PACKAGE-TUBE
Recently, widespread ready-to-use putty marketed in plastic packages. Unfortunately, the use of such a package is not very handy: cut a hole in it with pressure on the pack often...
YOUR FIRST INDOOR MODEL GLIDER
Watching how experienced modelers send in the flight record of the aircraft, one might wish to try their hand and make a small plane with his own hands. It passed through many generation...