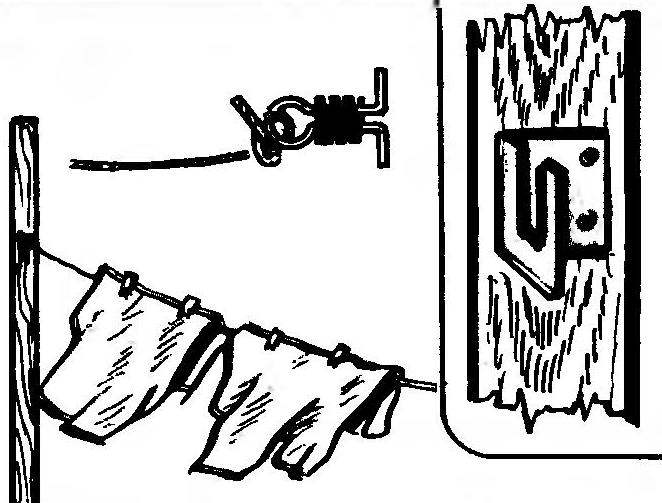 Clothesline, even if she is of synthetic fibres if left on the street, quickly becomes unfit for use. And every time to make and to tie-to untie troublesome. The matter is simplified if the ends of the rope to tie a kind of snap hooks from thick wire, and the poles attach to brackets with slots made from the metal bracket. Only enter the slot in one carabiner, pull the rope and at the opposite end to the second insert is fast and convenient, as well as to remove when the Laundry is dry.
I. SITKIN, Ulyanovsk
Recommend to read
THE QUIET CALL
...The baby was cranky for a long time and finally fell asleep. A few minutes later the doorbell rings. And, of course, the baby wakes up, and now to calm his unlikely... I propose a...
AND TAKE-OFF AND LANDING — VERTICAL
In June, 1961, AGARD released requirements NBMR-3, to tactical fighter-bomber and scout, intended to replace in service aircraft G. 91R, F-104G and Mirage III. It was assumed that the...